When we think of developing a website, it's easy to assume that it's going to be hard work and involves tons of research. However, the process can actually be quite simple with the right software and a bit of time upfront put in. In this article you'll learn about Elementor, which is a powerful platform for WordPress websites that helps streamline the process. In this article, I'll be going over the basics of Elementor and how to use it. We'll be using it to create a website, so by the end you should have a basic understanding of how it works and what its capabilities are.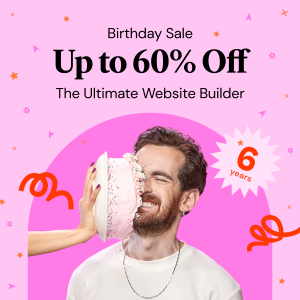 Elementor is a drag and drop WordPress website creation tool with a focus on speed, flexibility and ease of use. It includes everything you need to create a basic website, including a WYSIWYG editor, contact form builder, content management system and more.
Why Use Elementor?
Elementor has many benefits over other WordPress website creation tools. First, it's incredibly fast – you can create a fully functioning website in just a few minutes. Second, it's highly flexible – you can apply any theme or design you want, without having to learn complex coding languages. And finally, it's easy to use – even novices will be able to create beautiful websites with Elementor.
How Does Elementor Work?
Elementor works by allowing you to drag and drop elements onto your website layout. This makes it easy to arrange your content and customize your look without having to learn complex coding languages. You can also add custom widgets and extensions to make your website even more powerful.
Is Elementor Safe?
Yes -Elementor is completely safe to use. Unlike some other WordPress website creation tools, which require you to input your own custom code into your website, Elementor uses industry
How to use it?
If you are looking for a powerful tool to help you easily create stunning WordPress websites, Elementor is definitely worth considering. Here we'll introduce you to the basics of using this software and show you some of its most useful features.
Elementor is a popular web development tool that has helped many people create great looking websites. In this article, we will be discussing some of the features of Elementor that make it a great choice for website creation.
First and foremost, Elementor has an intuitive drag-and-drop interface which makes creating websites a breeze. You can quickly create custom pages and posts, as well as attach files from your computer. Additionally, Elementor has built-in Google Maps support which allows you to easily add maps and charts to your website. Lastly, Elementor offers a wide range of templates and themes that you can use to get started quickly.
Yes, Elementor can be quite expensive. However, it is one of the most comprehensive and user-friendly WordPress website creation tools available. It has a wide range of features, such as drag and drop builder, theme customizer, powerful SEO tools, and more. If you are a newbie in the WordPress world, then Elementor is definitely a good choice to start with. It can be tricky to learn but it's not so hard to master. There are many free tutorials available on the Internet about how to use Elementor effectively. You may even consider paying for a premium membership level if you intend to do extensive website building with Elementor.
What platforms does Elementor support?. Elementor supports all major web browsers including Internet Explorer, Firefox, Chrome, Safari, and Opera. Bear in mind that some of those browsers require more advanced plugins and add-ons to work properly with Elementor.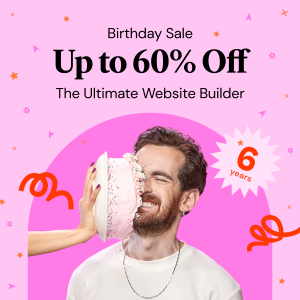 Conclusion
Elementor is one of the most popular and widely used WordPress website creation tools on the market. With Elementor, you can create a custom WordPress website in minutes, with no coding required. This makes Elementor an excellent choice for those who are new to WordPress or simply don't have time to learn how to code. Additionally, Elementor offers a wealth of features that make creating a website easy and intuitive. If you're looking for a fast and easy way to create your own WordPress website, Elementor is definitely worth considering!