Table of Contents
School Meals
Accountability
Instructional Time
College Readiness
State Legislation
Additional Resources
NCSL Resources
COVID-19: Education Bill Tracking Database
Higher Education
NCSL Coronavirus Resources
Contact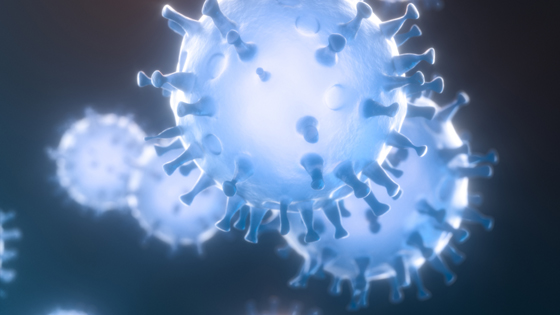 NCSL is monitoring the evolving situation related to Coronavirus and will continue to update this page as new information becomes available.  For information related to higher education, visit this page. 
K-12 Education
In response to the spread of the novel coronavirus (2019-nCoV), governors and legislatures have called for the statewide closure of at least 124,000 public schools in 48 states and every U.S. territory. (Map: Coronavirus and School Closures – Education Week)
School Meals
While school closures may be necessary to slow the spread of the virus, they can adversely affect both parents, who might have to take off work to care for their child, as well as students, particularly low-income students, who rely on school meals for lunch. The U.S. Department of Agriculture (USDA) announced flexibilities to ensure that students receive meal service during school closures while minimizing potential exposure to the novel coronavirus. The USDA has issued waivers to exempt states from the congregate meal requirement as they develop customized strategies to respond to their population's needs. This will allow schools to leverage their participation in one of the USDA's summer meal programs.
Accountability
On March 12, 2020, the U.S. Department of Education (ED) announced that it would consider targeted one-year waivers on assessment and accountability requirements that could be impacted by the COVID-19 outbreak. Waivers could relax state assessment requirements and identification of low-performing schools if schools are closed for a significant portion of the year. The ED would also consider waiving the 95% testing participation rate and measures of chronic absenteeism.
On March 20, 2020, Secretary of Education Betsy DeVos announced the Department will grant a waiver to any state that is unable to assess its students due to the ongoing national emergency, providing relief from federally mandated testing requirements for this school year. Any state that receives this waiver may also receive a waiver from the requirement that this testing data be used in the statewide accountability system due to the national emergency. 
By April 1, 2020, the ED had granted waivers of federal testing requirements for all 50 states, Washington, D.C., Puerto Rico, and the Bureau of Indian Education. These waivers provide state education agencies with the flexibility to bypass assessment and accountability requirements in the Every Student Succeeds Act for the 2019–2020 school year.
Instructional Time
The ED released a Q&A on providing services to students with disabilities during the COVID-19 outbreak. Per the guidance, if a school district does not provide general instruction due to COVID-19, schools are not required to provide services to students with disabilities during that time. If general instruction is offered during school closure, districts must ensure that students with disabilities also have equal access to the same opportunities as general education students. If a student with disabilities is homebound due to COVID-19 infection, schools must continue to provide educational services to the student.
While virtual or remote instruction can replace in-person instruction, it is important to note the limitations of this practice. Many students lack access to the technology needed to learn remotely. A study from the Associated Press found that 17% of U.S. students do not have computers in the home and 18% of students lack access to high-speed internet.
College Readiness
The outbreak has also disrupted the admissions process related to testing, the next scheduled nationwide tests of both the ACT and SAT have been cancelled. The CollegeBoard which administers the SAT, cancelled the May 2 test as well as the makeup test for earlier cancellations in March, students who registered for the test will receive refunds. The ACT postponed its April 4 test date to June 13. The CollegeBoard has also announced plans to allow students to take Advanced Placement (AP) tests from home. ETS, which administers the GRE has also announced an at-home version of the exam will be available to students who wish to take the test for graduate and professional schools. Because of disruptions in testing, several schools have announced plans to remove ACT/SAT requirements for admissions and become test-optional.
State Legislation
Access our bill tracker to stay up-to-date on education-related state action regarding the outbreak.
For a complete list of legislation related to COVID-19, please see NCSL's State Action on Coronavirus (COVID-19) page.
Additional Resources
Guidance from the federal government:
US Department of Education (ED) ­– COVID-19 Information and Resources for Schools and School Personnel

ED ­– Fact Sheet: Impact of COVID-19 on Assessments and Accountability under the Elementary and Secondary Education Act

ED ­– FERPA & Coronavirus Disease 2019 (COVID-19) Frequently Asked Questions (FAQs)
State laws and policy-related guidance:
The School Superintendents Association (AASA) ­– Resources on Coronavirus

Child Trends & EMT Associates ­– Database: State Laws and Related Guidance for Pandemic Preparedness in Schools

Chiefs for Change ­– Responding to the Coronavirus: What We Are Doing and Resources for Education Systems

Council of Chief State School Officers (CCSSO) ­– CCSSO Supporting States Amid Coronavirus Outbreak

Education Commission of the States – COVID-19 Update: State Policy Responses and Other Executive Actions to the Coronavirus in Public Schools

National Governors Association ­– Coronavirus: What You Need To Know

The College Board – Resources on SAT Testing During Coronavirus
International resources:
UNESCO ­– COVID-19 Educational Disruption and Response

UNESCO ­– Distance Learning Solutions to Mitigate COVID-19 School Closures
NCSL Resources
NCSL's Our American States – COVID-19: Feeding Kids During the Pandemic (Episode 91)
NCSL – Higher Education Responses to Coronavirus (COVID-19)

NCSL ­– Coronavirus Resources for Legislators and Staff

NCSL Blog: 

NCSL Gathers Education Resources for Legislators on Coronavirus

NCSL Blog: Coronavirus, A Federal and State Rundown