Is Callaway poised to expand its Mavrik driver lineup? There's evidence that might the case as the Mavrik Max Lite has landed on the USGA conforming clubs list.
Mavrik Max Lite Isn't For the Tour
Given the lofts (11.5° and 13°), and the fact that it's a Lite club, it's a safe bet Max Lite isn't designed to challenge the Mavrik Sub Zero Octuple Platinum Diamond (I made that one up) for supremacy on tour. Like Callaway's previous Star models, the Lite designation screams consumer – and consumer only. What remains to be seen is whether that's an American consumer, or if this is another in a line of Callaway offerings designed for the Asian market.
Regardless of which continent Mavrik Max Lite lands on at retail, it's a safe assumption that it's an ultra-lightweight model designed for moderate (the industry code word for slow) swing speed golfers. I'd wager several grams of weight have been removed from the head (compared to Callaway's standard offerings). I'd also bet that the head will be paired with a lightweight shaft (+/-40g) and a lightweight grip.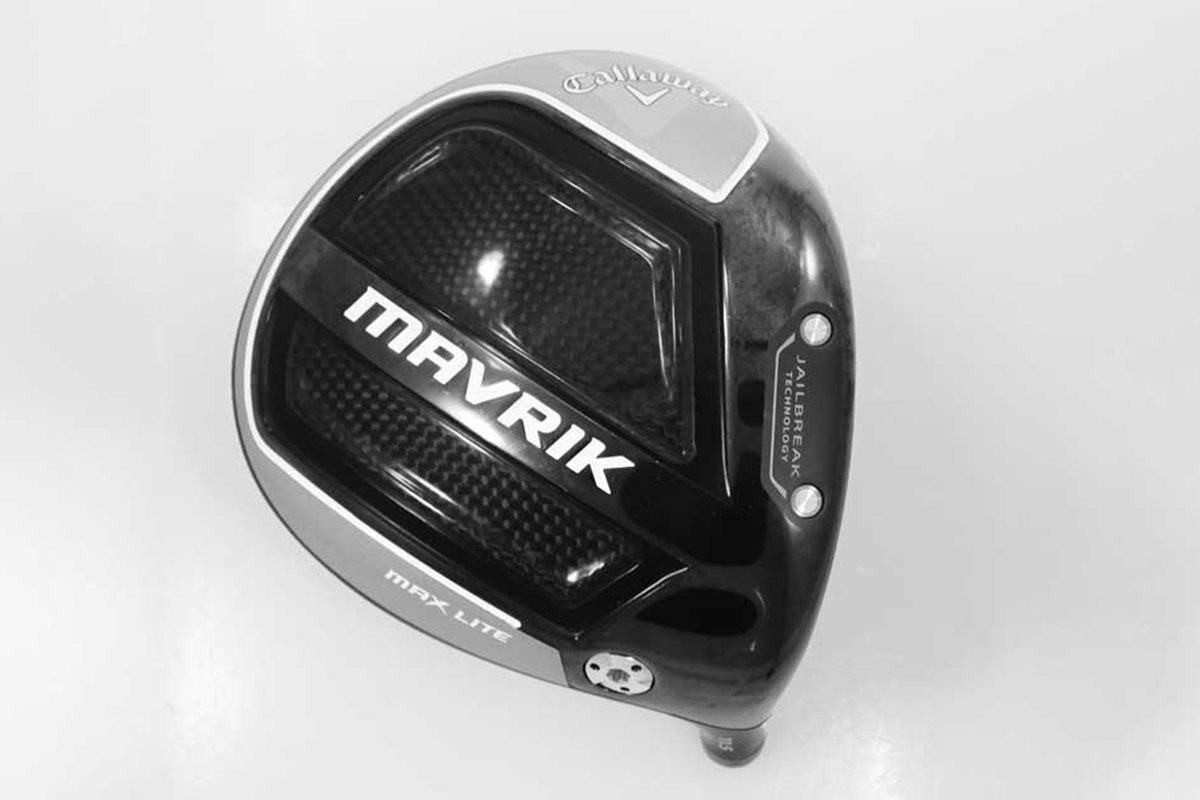 About the Mavrik Max Lite
The USGA photo suggests Mavrik Max Lite is an old-school bonded hosel design. That makes sense given that 1) Callaway's hosel adapter is heavier than most and 2) Lite suggests we're trying to save as much weight as we reasonably can. There's almost always a weight penalty with an adjustable hosel.
The sole appears to be slightly concave, which typically means a higher center of gravity and a bit more spin. Again, this makes sense if your target audience is a slower swing speed golfer.
The USGA photo doesn't provide any real insight into the shape, but there's not much reason for a driver designed for moderate swingers to feature the Cyclone Aero shape. Guys who swing in the moderate range aren't likely to see any benefit from aerodynamics – cyclone or otherwise.
Finally, while the standard Mavrik Max features weights in the rear and the heel, which allow golfers to switch between high launch/ high MOI and draw biased settings, the Mavrik Max Lite features a single fixed heel weight. That suggests a heavy draw bias by design.
While we can' know everything from a single photo, everything we can see suggests an ultralightweight, anti-slice driver aimed at moderate swing speed golfers.
USA or Asia Only?
The only lingering question is whether or not it will be available in the USA. Given that it just landed on the list and there's been no communication from Callaway about it, I'd wager on Mavrik Max Lite being an Asian market only release – at least for now.
What do you think? Would you like to see the Callaway Mavrik Max Lite available in the USA and Europe?
For more information on the Mavrik line of drivers, visit CallawayGolf.com.
The post Callaway Mavrik Max Lite Driver (2020) appeared first on MyGolfSpy.