Odyssey Toulon Design Chicago and Seattle Putters
I doubt the release of the Odyssey Toulon Design Chicago and Seattle putters is going to generate the same emotional response as some other recent putter releases. The 2020 putter scene so far has been one of polarizing curiosities. Many have voiced strong opinions with regard to the alignment lines of the Odyssey Triple Track, the groove-less PING Heppler face, and whether to trust the TaylorMade Truss.
I don't think we will see the same level of emotional response this time. I'm not immediately discounting these two new putters. I actually dig both designs quite a bit. It's just that the Toulon Design Chicago and Seattle putters represent an extension of the existing Toulon Design line. It's not a brand-new line featuring potentially revolutionary and/or controversial technology.
While the Toulon Design Chicago and Seattle putters may not be putter-paradigm shifting, they are putter-paradigm extending. This will be welcomed by those previously interested in Toulon Design putters but could not find their just-right model.
Before we look at the new Toulon Design Chicago and Seattle putter models, let's rehash some of the key components of the Toulon Design line.
Premium Milled Construction
Unlike the other lines under the Odyssey label, these putters feature 100-per-cent milled stainless steel construction. The other Odyssey models chase gains through multi-material construction and redesigned inserts. Toulon Design putters find their flow solely from milled stainless steel billets. This doesn't mean that the Odyssey putter guys aren't searching for the answer to the Riddle of Steel. Take this quote from Crom's Mountain the Odyssey website:
Each radius, every blend and every line has been totally considered, studied and perfected.
While that does smell a bit like marketing cheese, I witnessed firsthand this attention to detail when I visited Odyssey. Putter producers Sean Toulon and Austie Rollinson were debating the merits (and demerits) of sole graphic locations on a yet-to-be released Toulon Design prototype. No, I can't tell you what it looked like but I will tell you I was impressed by the passion these guys demonstrated about a putter feature I probably would have dismissed as insignificant.
They were very candid about how maybe some of their putters from their early years may not have measured up quite as well when compared to their competition. However, after a 2018 retooling, they'll put their meticulous milled manufacturing methods up against any company. Though Odyssey is a huge putter producer, there are still people at the heart of the company who take pride in their designs.
Odyssey Branding and Tech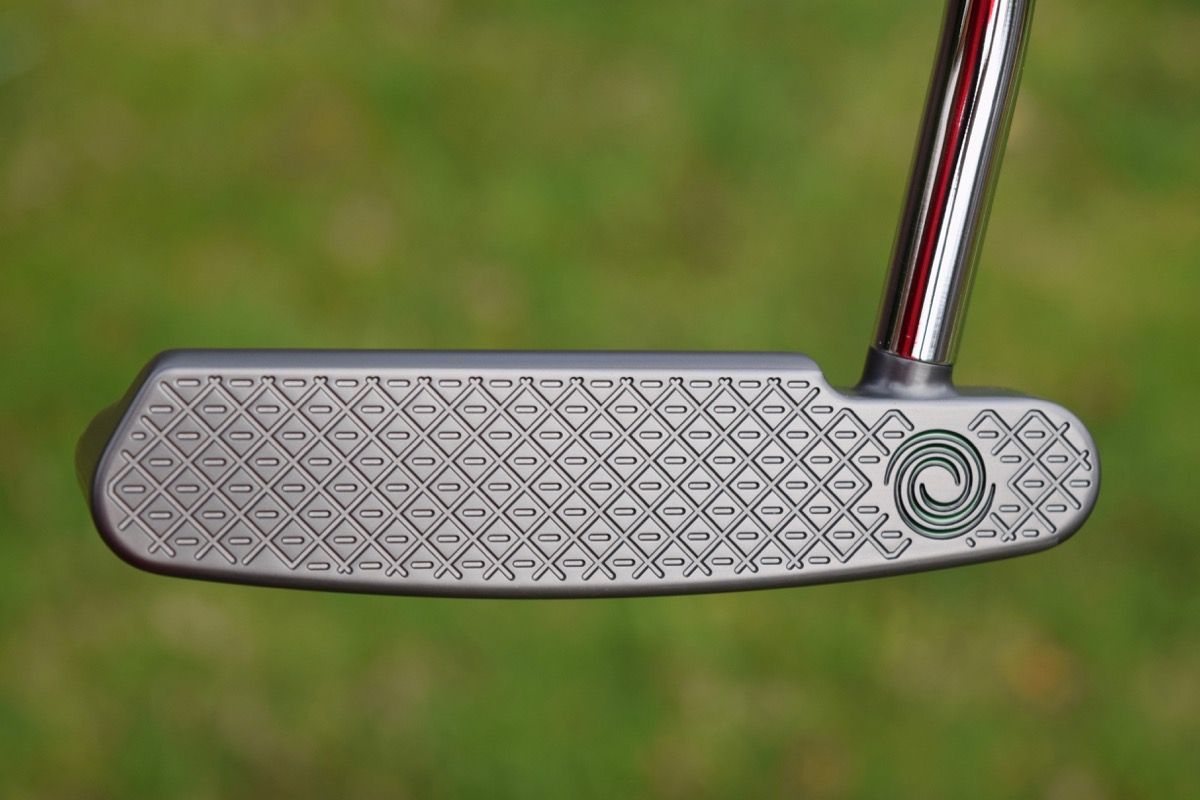 Other 2019 Toulon Design stories continue on in the Chicago and the Seattle. The Odyssey name is predominantly featured rather than the Toulon name and logo, ideally boosting customer name recognition. Back, too, is the full-face Deep Diamond Face Milling and the stock Stroke Lab shaft in each Odyssey Toulon Design Model. The Deep Diamond milled face pattern and Stroke Lab shaft represent the main tech help you will receive from the Toulon Design putters. Since these putters fit more into the category of milled classics than they do cutting-edge technical marvels, the fact that any technical putting assistance is included is worth noting.
You've waited long enough so let's take a look at how the new Toulon Design Chicago and Seattle models fit into the Toulon Design family.
Toulon Design Chicago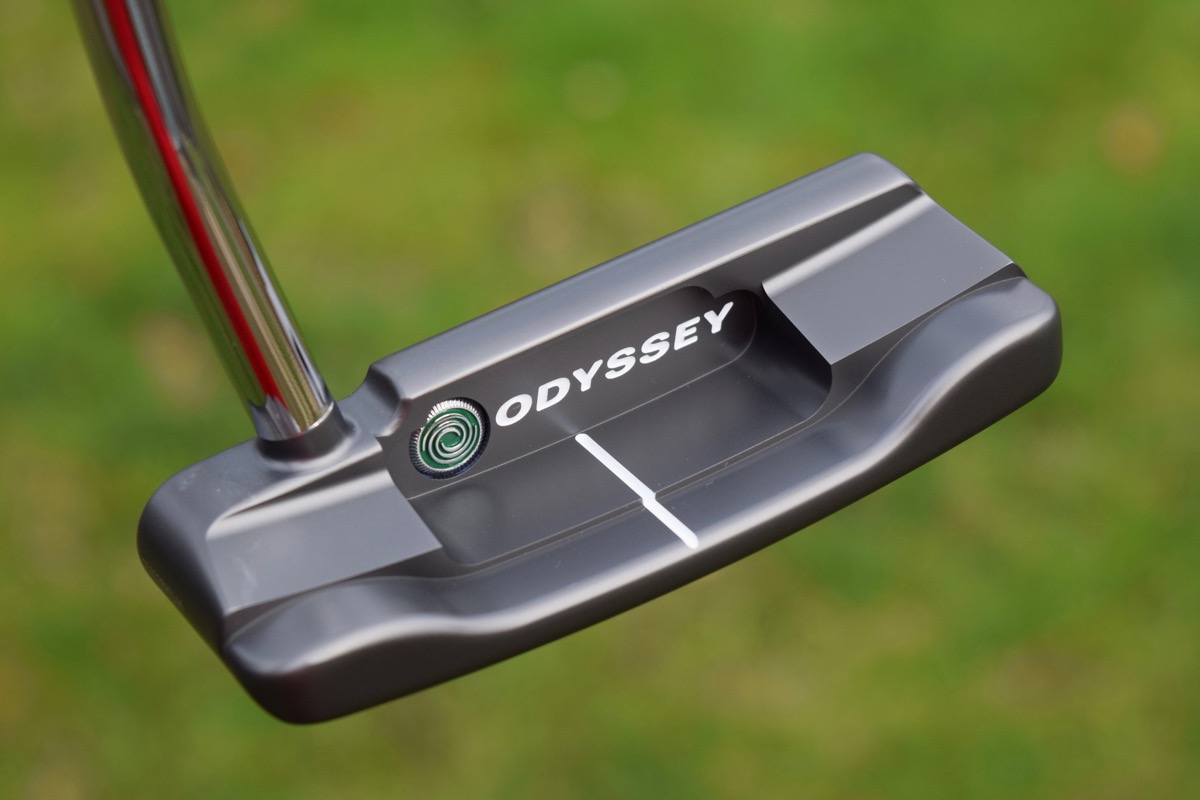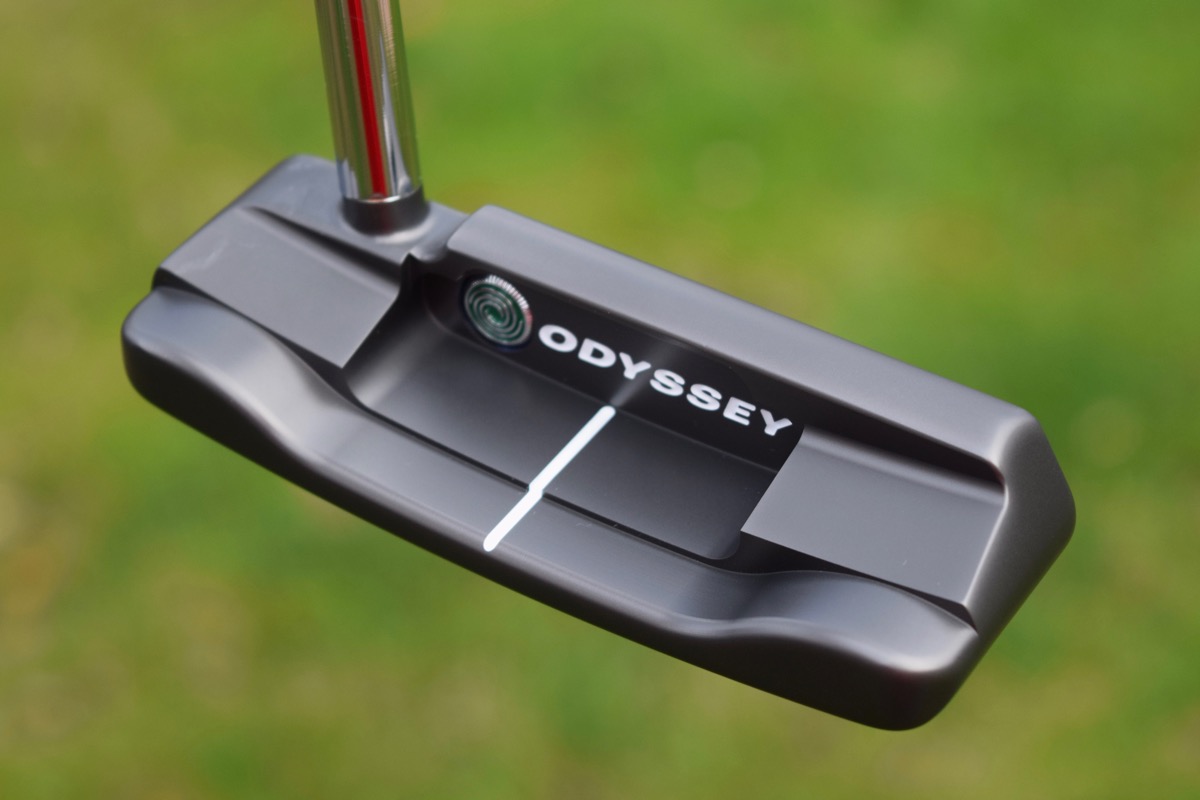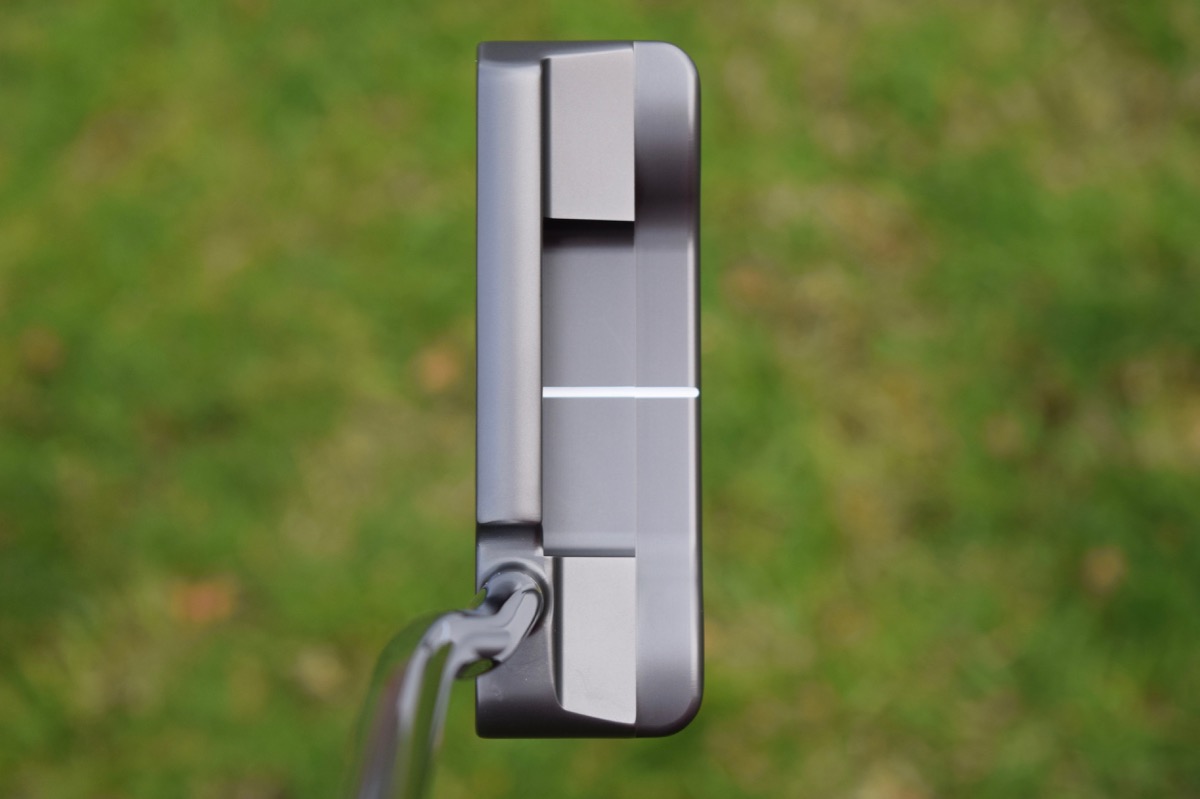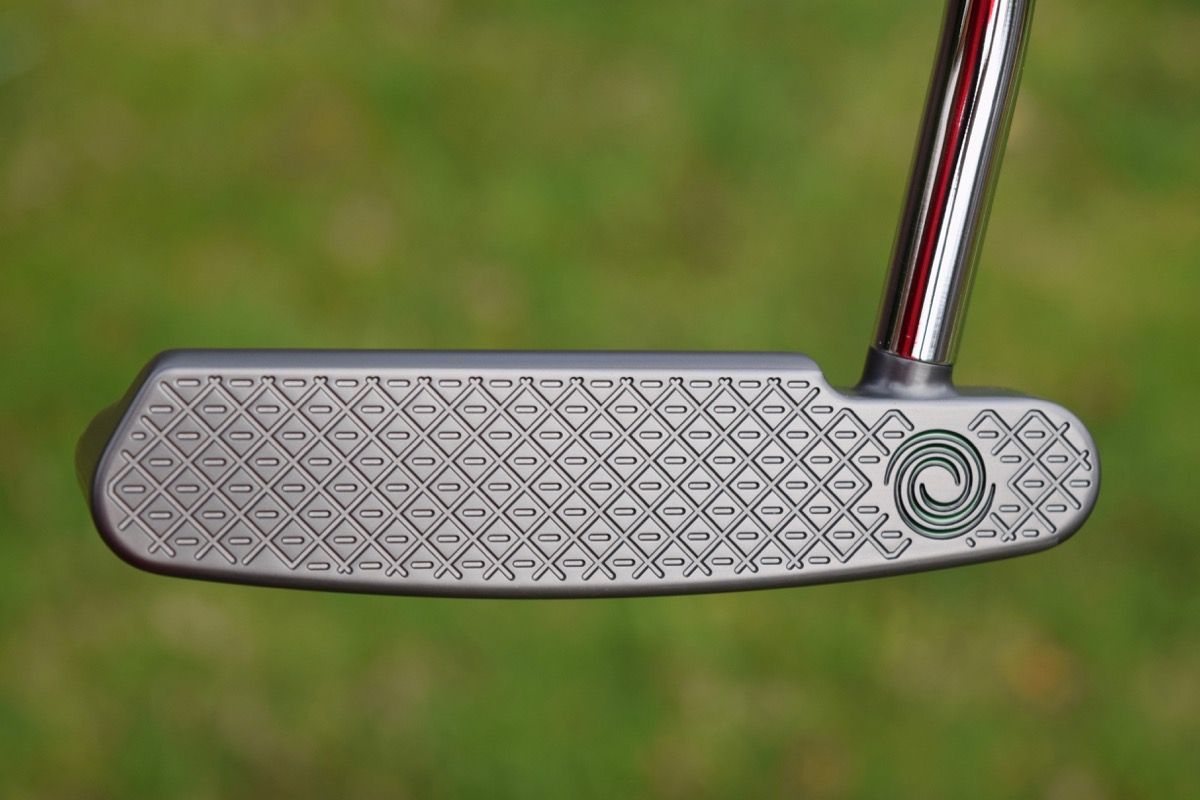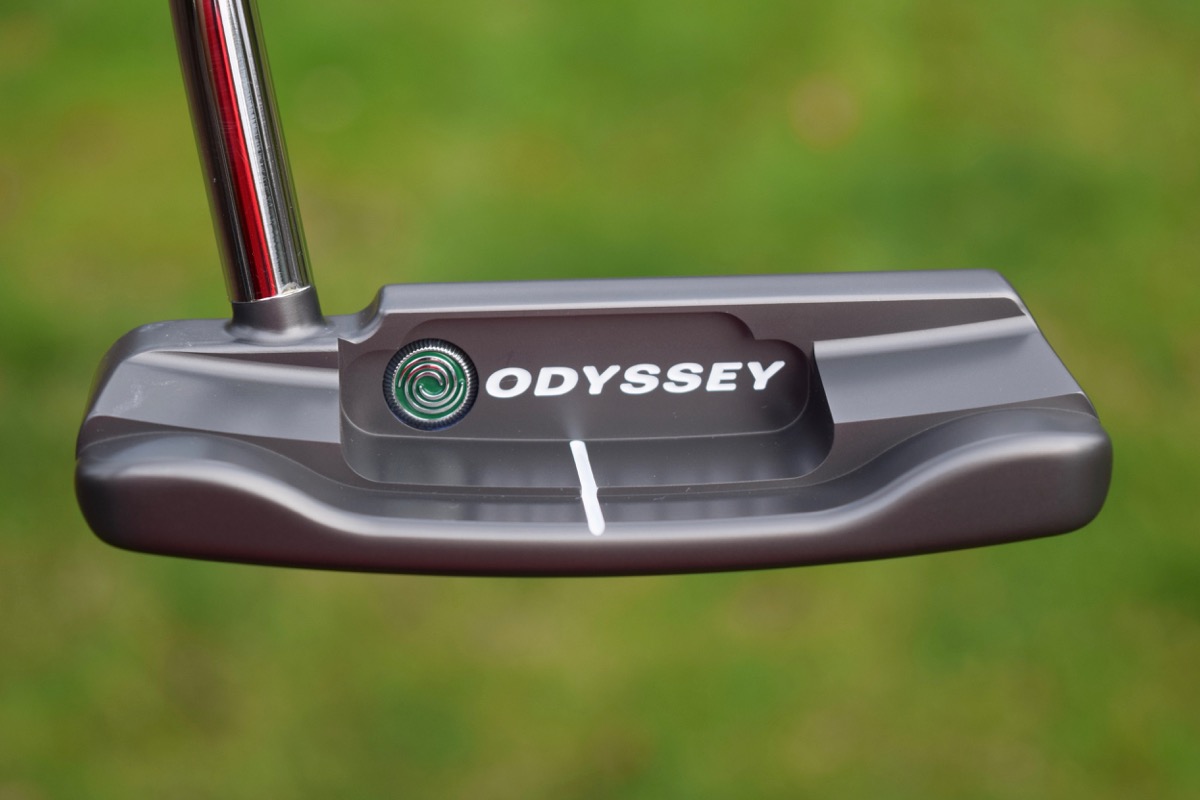 I love that the wide blade putter is named after the city of Chicago. When I think of Chicago, I always think of the 1985 Super Bowl shuffle Bears. What a team. Walter Payton, Jim McMahon, Mike Singletary, and the largest Bear of all, William "The Refrigerator" Perry. Naming a wide putter after The Fridge's city seems like a solid plan to me. If you don't think my hypothesis about the name is correct, you'll notice that the logo for the Chicago model is a bear. Obviously, I have deciphered the Toulon naming code.
That aside, I expect many players who love the Odyssey 1 Wide and Double Wide will gravitate toward the Chicago. Based upon the popularity of those other Odyssey models, this one should sell pretty well. I'm interested to see if the Chicago will have other optional hosel configurations once it makes it into the Toulon Garage system. A flow-neck Chicago would be Ursus sexyus.
Toulon Design Seattle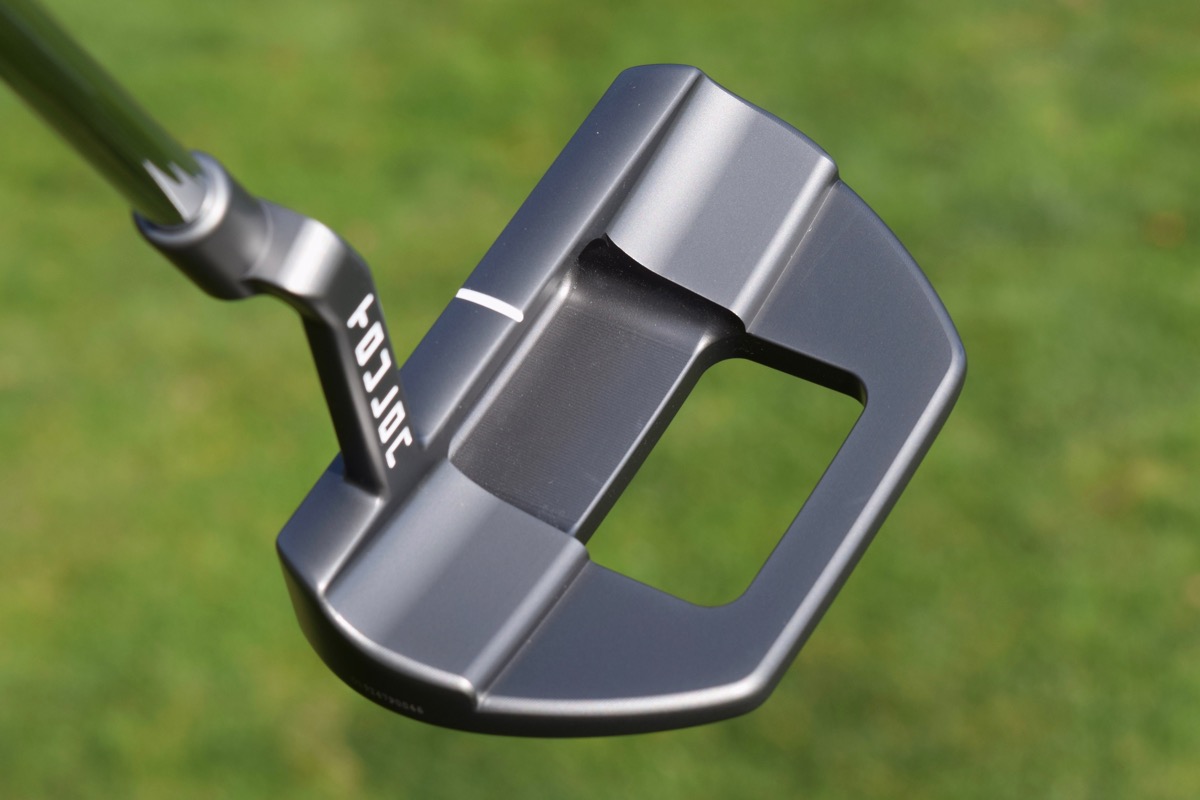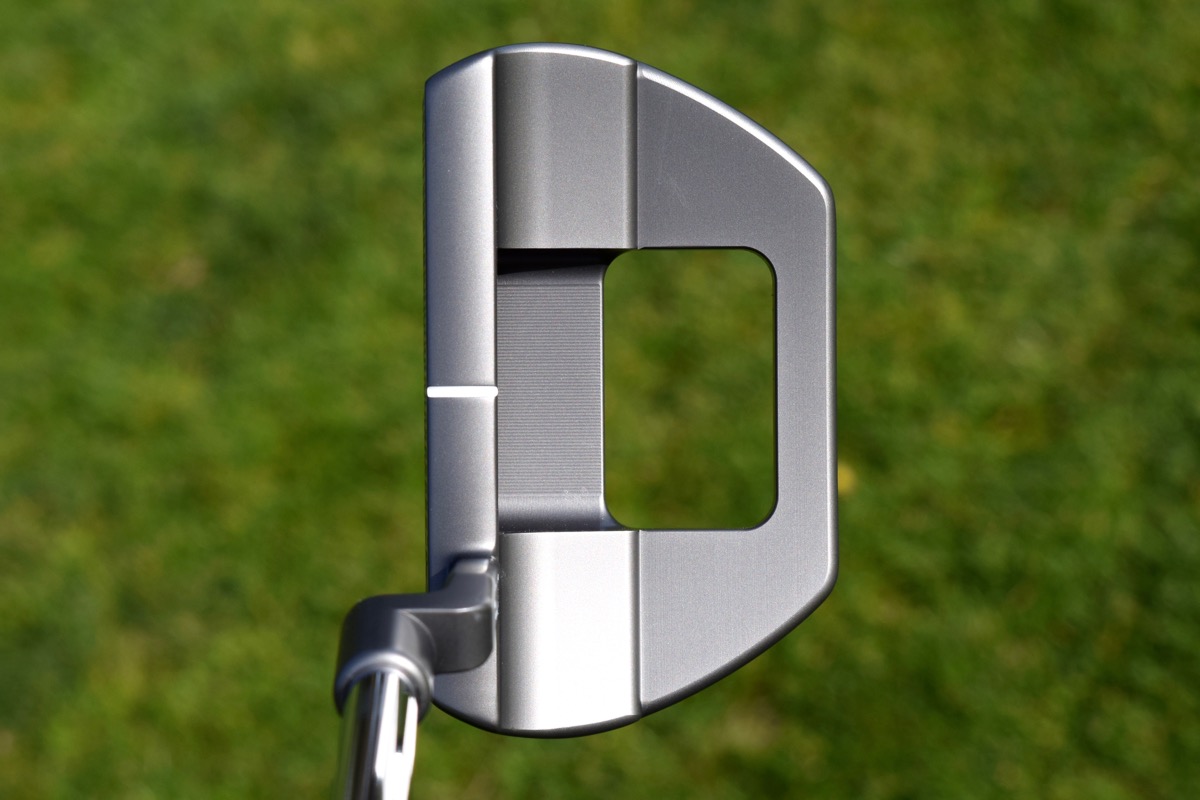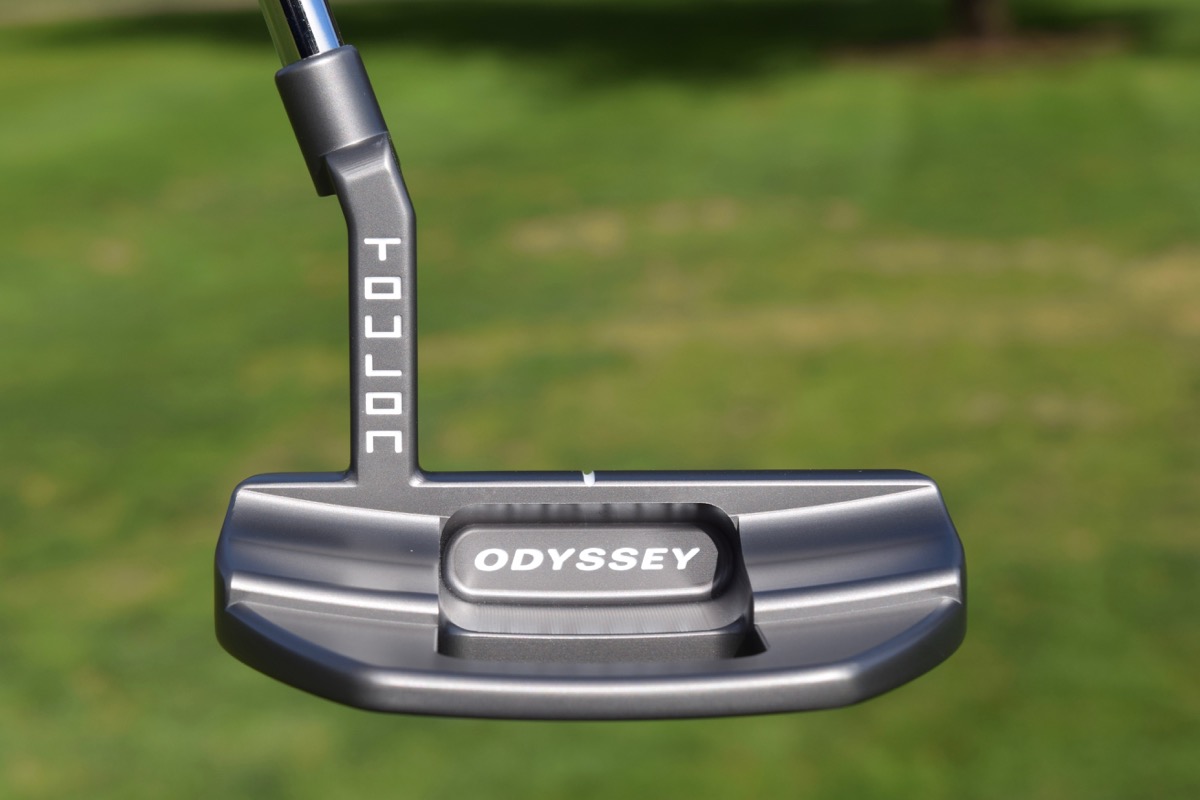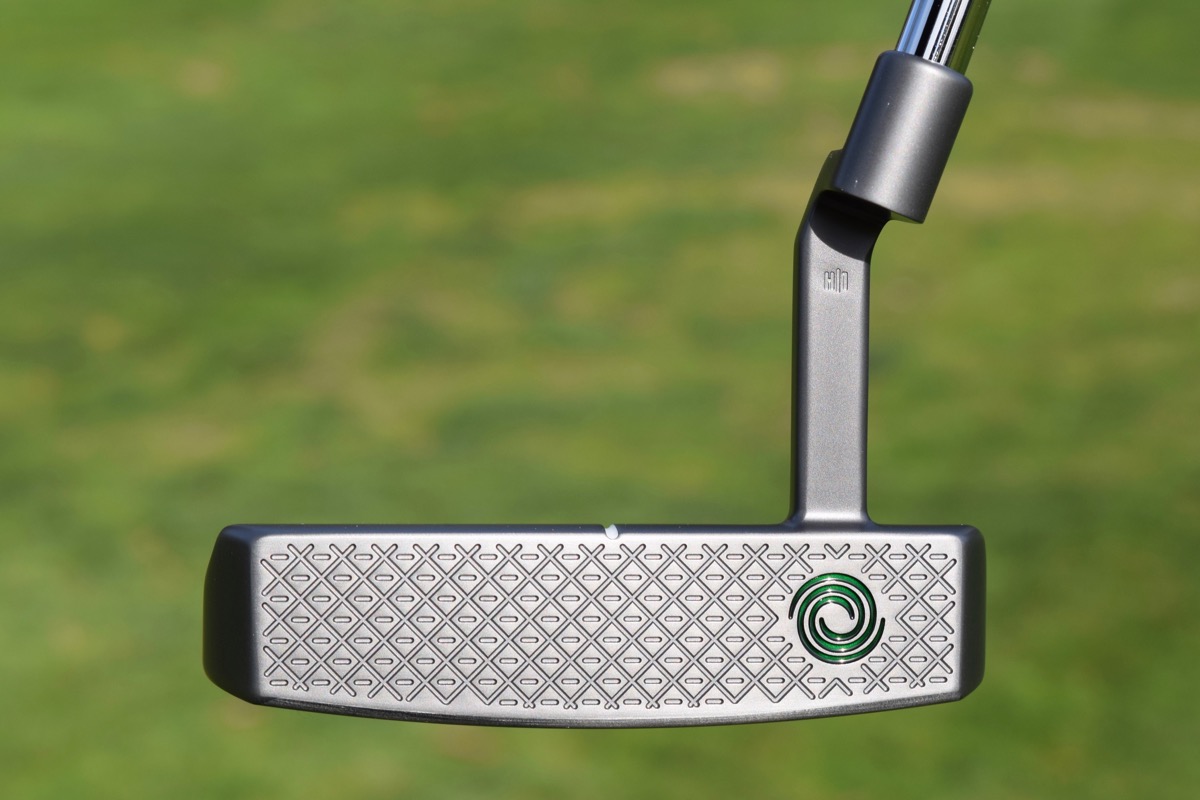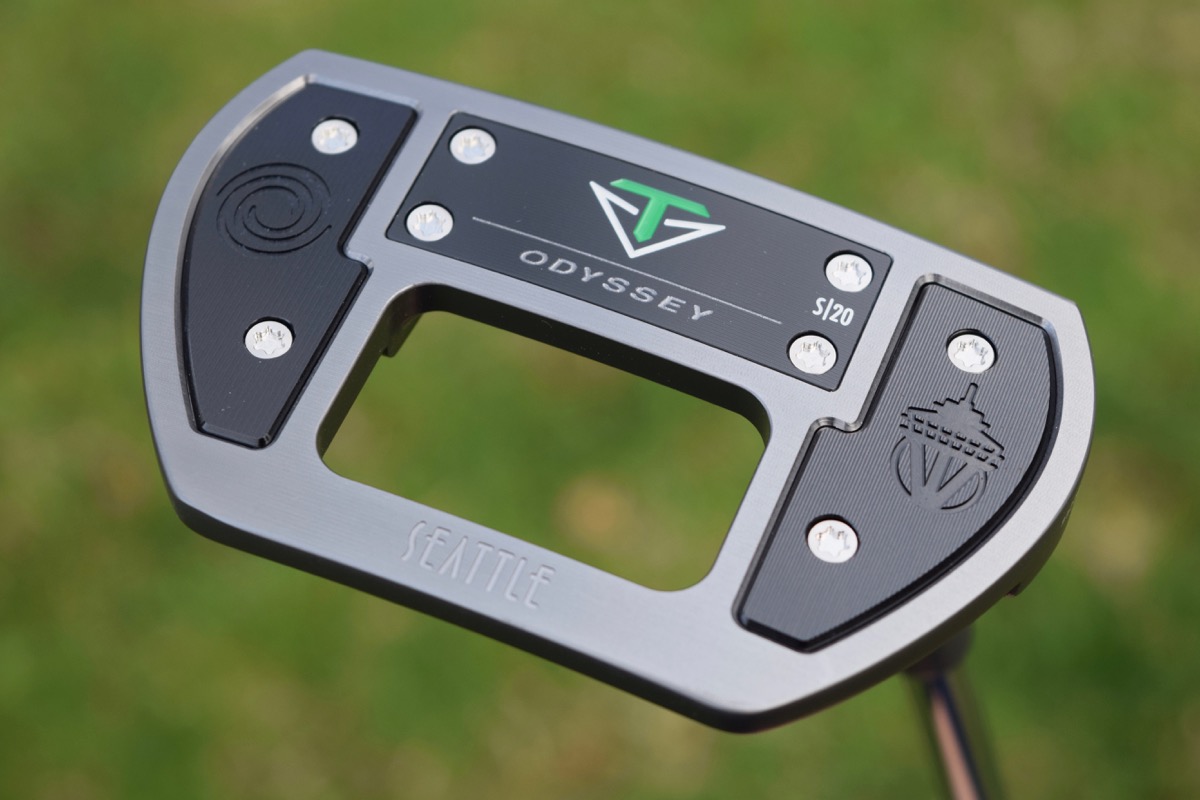 If you found my Chicago naming ruminations unbearable, worry not. I can't come up with a name-model connection for the Seattle. So much for breaking the Toulon naming cypher. Maybe this time, the name is based upon design similarity and city proximity, with the Seattle design resembling that of proximal Portland.
I think we will all see similarities to other putters with the Seattle. The Seattle initially reminded me of the Odyssey Jailbird Mini. Additionally, I can see how it could be interpreted as a Portland with a crossbar connecting the fangs. Tweaking designs, moving metals and combining elements are all part of the putter design program. Putter makers search for that "right roll" recipe. Regardless of lineage, the Seattle gives you another compact mallet to choose from. Maybe its rectangular center region will provide just the alignment scheme you were looking for.
Toulon Design Chicago and Seattle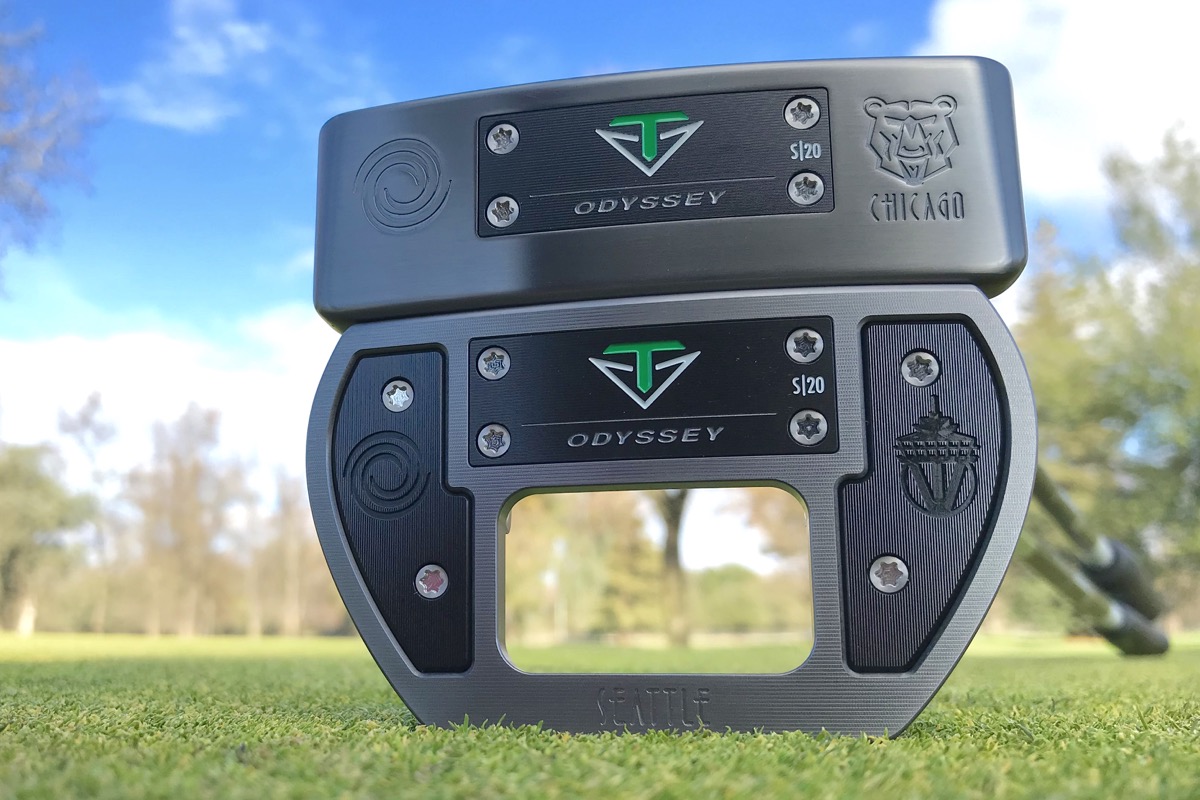 As I said above, these two putters are not going to upend the putter pantheon. However, they will give golfers two new head options to choose from while carrying on the refined 2019 Toulon designs and technologies. More models give you more choices. Perhaps allowing you to find that exact right putter for your eye and stroke.
As with previous Toulon Design putters, these premium putters come with a premium MSRP of $449.99. While expensive, this price is in line with other fully milled putters in today's marketplace. The consumer ultimately gets to make the decision as to whether the price-to-value relationship is palatable.
Find out more about the new Toulon Design Chicago and Seattle putters at Odyssey.com.
The post Odyssey Toulon Design Chicago and Seattle Putters appeared first on MyGolfSpy.