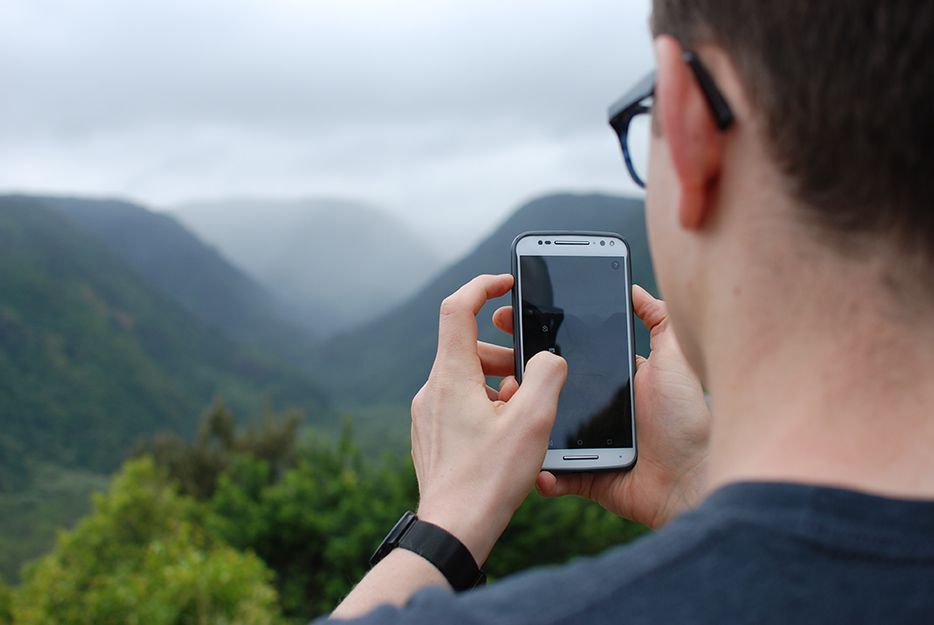 Track your steps on any walk. (Paula Lavalle via Unsplash/)
When consumers started using their smartphones to check the time, the watch became an endangered species—or so some thought. Like a lot of legacy devices, the watch managed to survive by reinventing itself and broadening its skillset.
Here are some smartwatch options that provide functionality, flexibility, and style to suit the active and the leisurely alike.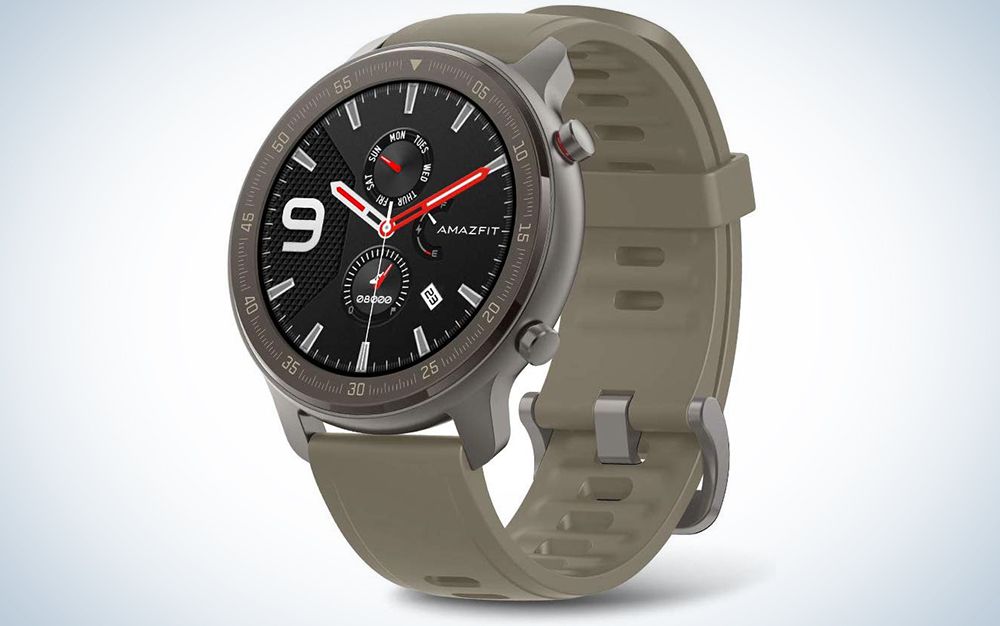 All work and all play. (Amazon/)
Sleek and stylish, this is the kind of watch that doesn't announce its smarts upfront. Designed to look like a normal watch, the Amazfit is a great mix of classic and innovative. It features a high-resolution retina display, is waterproof up to 160 feet, and has 12 different sports modes for tracking your performance, whether you're running (indoor/outdoor), walking, cycling, elliptical training, swimming, hiking, or skiing. Its BioTracker PPG sensor also provides accurate heart rate monitoring. All in all, it's a great option for work, play, and after hours.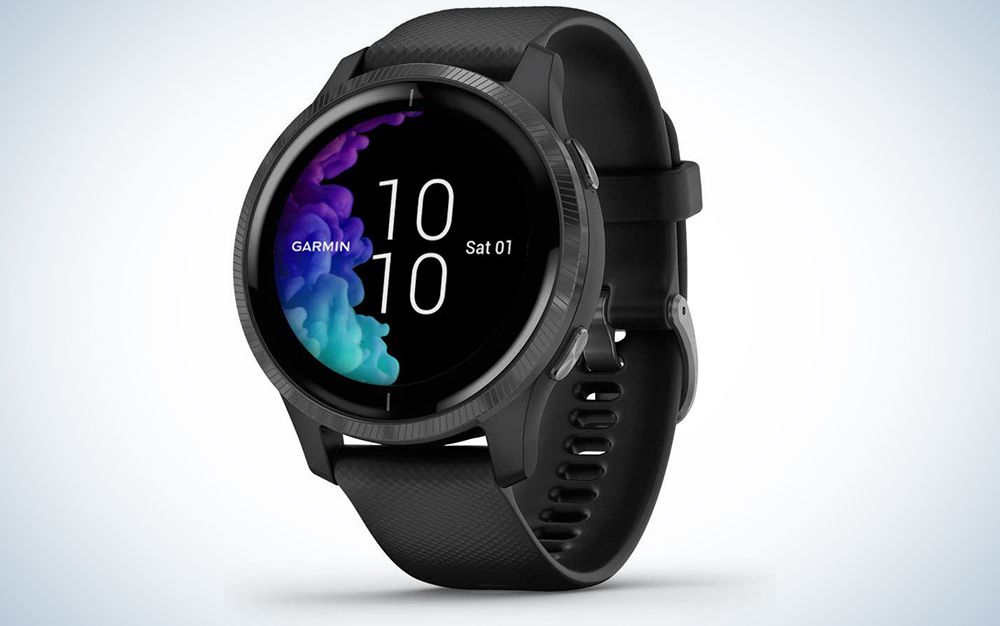 Wear your heart—and to-do list—on your sleeve. (Amazon/)
The main selling point for the Garmin is its sleek display, which makes organizing your day-to-day activities intuitive and even enjoyable (and if it gets too stressful, don't worry—it's on top of that, too). It brings you calendar alerts, smooth integration with music services like Spotify and Amazon Music, as well as all-day health monitoring the checks heart rate, respiration, menstrual cycle, sleep, and, yes, stress levels. The Garmin is even a great personal trainer—it comes preloaded with 20 exercise apps that not only track your levels but provide animated how-to guides. It's an excellent all-around smartwatch package.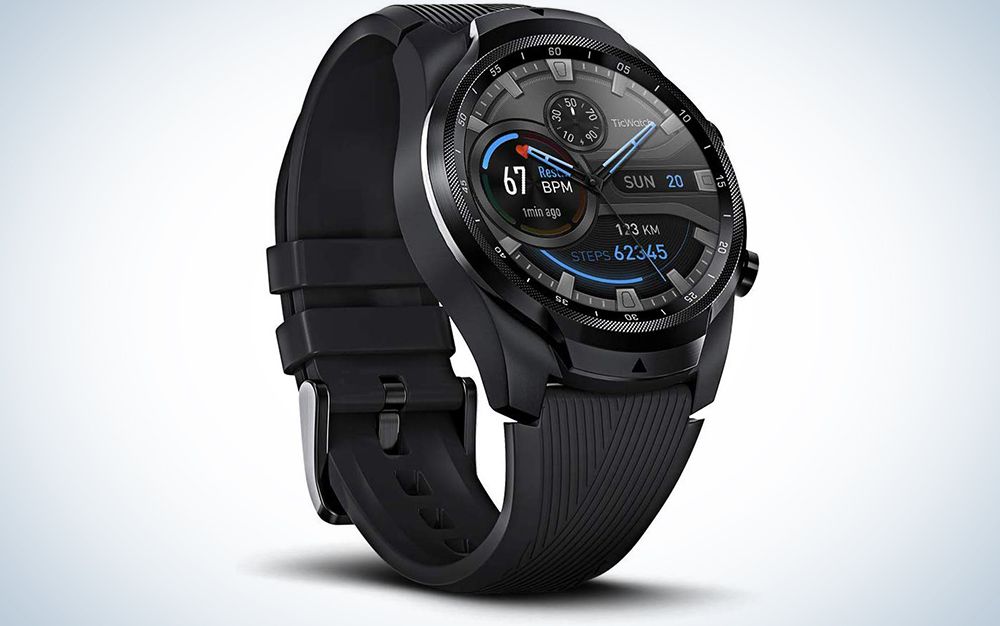 100 percent nonsense-free. (Amazon/)
Some people prefer a smartwatch that blends seamlessly and unobtrusively into their overall aesthetic—drawing no more attention than a traditional wristwatch. Others don't mind announcing their intentions right off the bat—they are, make no mistake, all business. The Ticwatch's stark black design just looks like something that would be handed out to MI-6 operatives, and it comes equipped with a full suite of functions including strong cellular connection, Smart Sleep tracking, and six fitness modes. It boasts a strong 2-day battery life, and integrates with Wear OS by Google, giving you Google Pay, Google Maps, calendar, music, and messaging options. It's a power watch.
All the bells and whistles.
Despite its name, this smartwatch can link via Bluetooth to any smartphone, not just the Samsung Galaxy. It's stocked with everything from SMS and phone call capabilities to fitness and sleep cycle tracking, GPS, and friendly reminders that it's time to stand up and take a lap around the office. This watch has received praise for its rotating bezel, which allows users to navigate its features without tapping tiny apps on a touch screen. The face is scratch-resistant and the whole watch is waterproof, so you can track your fitness even in the pool. The Galaxy watch also comes in two sizes (46mm and 42mm) so you'll get a better fit.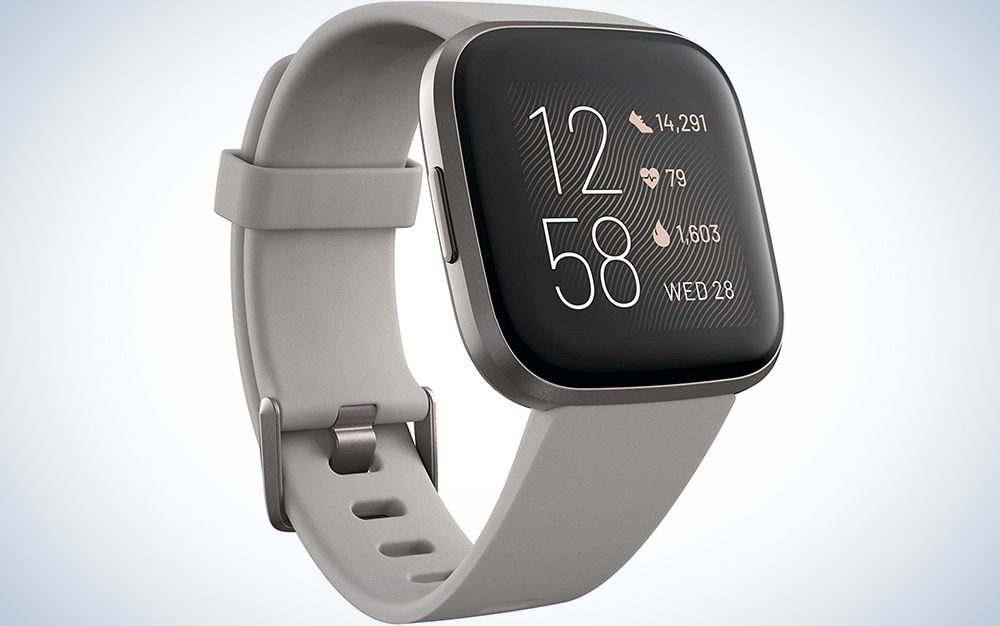 Accurate fitness tracking.
Fitbits aren't just for counting steps anymore (though the wearables are still exceptionally good at that). The Fitbit Versa 2 is a fully functioning smartwatch with built-in Amazon Alexa. Alexa can do things like set timers and alarms, reply to text messages, play music, and read you the weather forecast. Plus, Fitbit Pay can store all your credit cards and pay the bill with the tap of your wrist. You can also create up to five automatic responses for quick reply texts, access 24/7 heart rate monitoring, and track your sleep cycle. Despite weighing just .16 ounces, the battery on this device lasts for at least six days on a single charge.