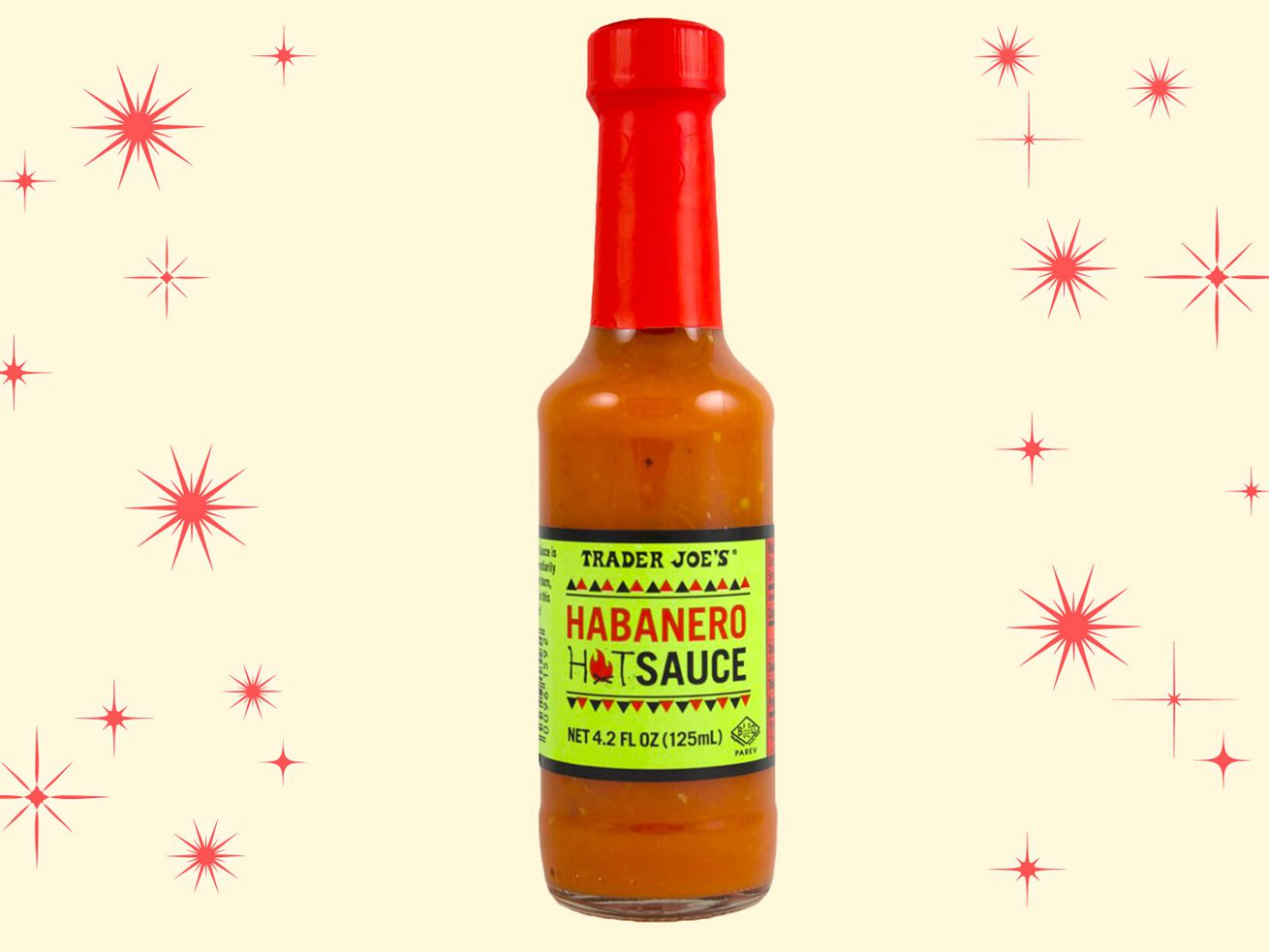 Photo courtesy of Trader Joe's; photo-illustration by Eater
Eater Young Gun Max Boonthanakit ('19) likes to smuggle Trader Joe's hot sauce into his favorite spring roll restaurant in LA for some extra heat
Welcome to the Best Thing at Trader Joe's, a series in which chefs and restaurant industry insiders share which TJ's product is the GOAT (no #sponcon necessary). Today's installment: Pastry chef and Eater Young Gun Max Boonthanakit ('19) on Habanero Hot Sauce.
---
This hot sauce is my favorite because it's just super pure — it tastes like 100 percent habanero. When I go to Trader Joe's, I always get the plantain chips and this hot sauce, and I'll just dip the chips right into it.
At this point it might be the only hot sauce in my kitchen, aside from the one I make myself. I like that it's super hot, and at the same time it has a fresh, fruity note to it. And they don't make it too vinegary. A lot of sauces are too vinegar-based. But I'm obsessed with the flavor of this one. I'll even eat it on Pringles — just straight up, original Pringles with habanero sauce — or on pizza.
I go to this place called Summer Rolls in LA, that serves Vietnamese spring rolls with crispy egg rolls inside. They have like a sweet, thickened rice dipping sauce that they serve with it, but I'll make my fiancé smuggle a bottle of hot sauce in with us, and dip the pork spring rolls directly into it.