Introducing Union Green
Even if you've never heard of Union Green (and I'm guessing you haven't), its reputation precedes the launch of the brand. Union Green's golf balls are manufactured in the USA at Titleist Ball Plant #2. It's the same factory that churns out TrueFeel, Velocity, and Tour Soft.
That should clue you into the fact that Union Green lives under the Acushnet umbrella. It's a not so small detail that makes the latest upstart ball brand plenty more interesting than most.
So, is Union Green Titleist?
Not exactly.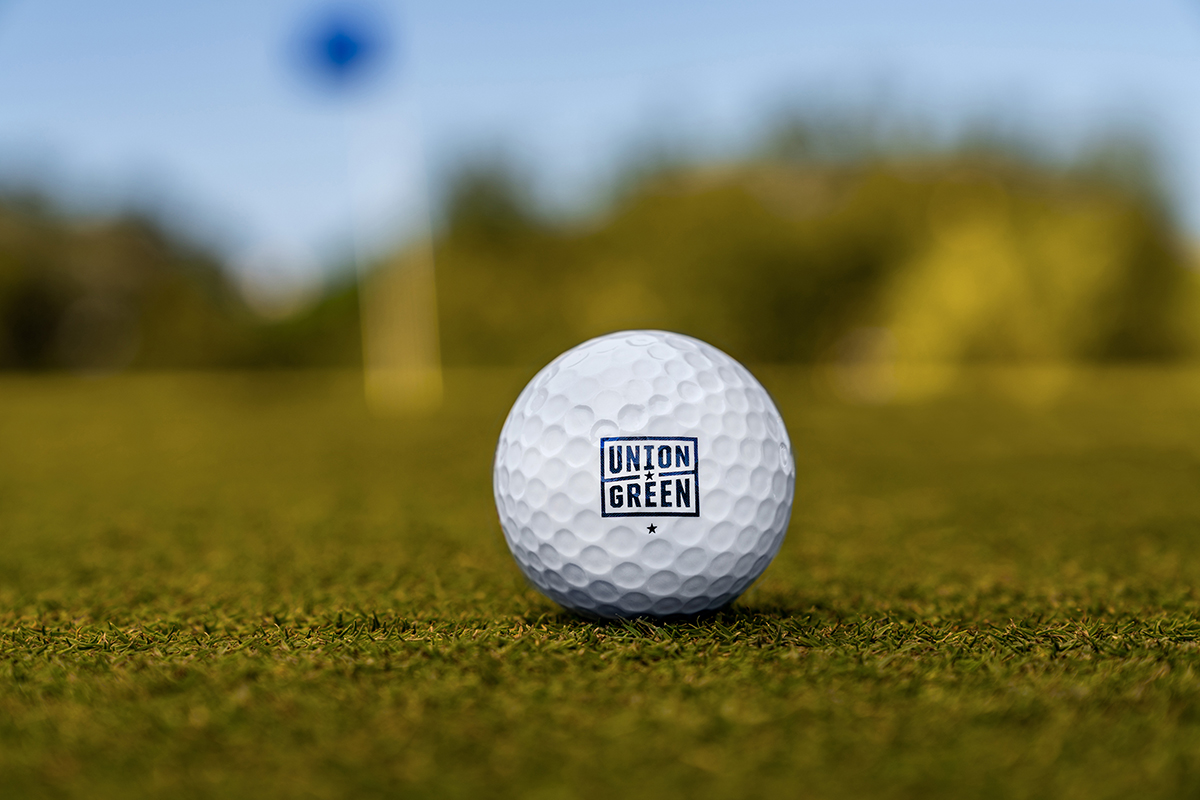 At first glance, the lines between Acushnet's ball brands may appear blurry, so let me be clear; Union Green definitely isn't Titleist. It isn't Pinnacle either. If not for the Acushnet copyright notice in the footer of the Union Green website, you'd likely never make the connection.
Union Green is an entirely new, different, and separate golf ball brand. The products are unique, and if things go well, its audience will be too. Union Green aspires to grow an organic, grassroots following by reaching a segment of the market to which Titleist and Pinnacle don't hold any particular appeal – and no, I don't mean Chrome Soft players.
Golf has the power to unite us all. Union Green is for the people who head to the first tee just as they are and love to play the game on their own terms. All are welcome.
Why Union Green?
It wasn't all that long ago that the Sub-$30 balls accounted for about 50% of the market. At the time, Pinnacle, Nike, and Top Flite accounted for the majority of sales. As the market shifted towards higher-performing urethane balls, the sub-$30 market became fragmented. Pinnacle persists, Nike is gone, and Top Flite has become one of a few Dick's Sporting Goods house brands. Everyone else in the ball biz offers something in the category.
At first glance, that might suggest that opportunities to grow a brand within this space are limited, but Acushnet believes Union Green has the potential to reach an audience for whom its other offerings don't hold any particular appeal – and neither do its competitors'.
We're not the golfers you see on tour. We're different. The ones playing local, taking mulligans, over celebrating and always going for it. Club Championships, rule books, 18 holes every time – that's not our game. We're here for golf that fits our life. For fellowship. For the love of the fairway. We're united by the game.
The Union Green (non) Golfer
Union Green is for people who play golf but don't necessarily consider themselves golfers. It's a group that enjoys the game, sometimes plays by the rules, sometimes not so much. Twosome, foursome, sixsome, it's all good so long as everyone is having a good time. It's a group without any loyalty to a particular brand. They may not even have a brand preference. We're talking about a not-golfer for whom the undisputed #1 ball in golf is whatever I find.
Amen, brother.
Acushnet believes that Union Green will speak to the guy who feels like mainstream golf brands aren't talking to them. If that sounds a bit like a golf brand with a lifestyle slant, there's no need to get your hearing checked, you've got it.
The brand brings with it a distinctly casual vibe that's most assuredly not Titleist.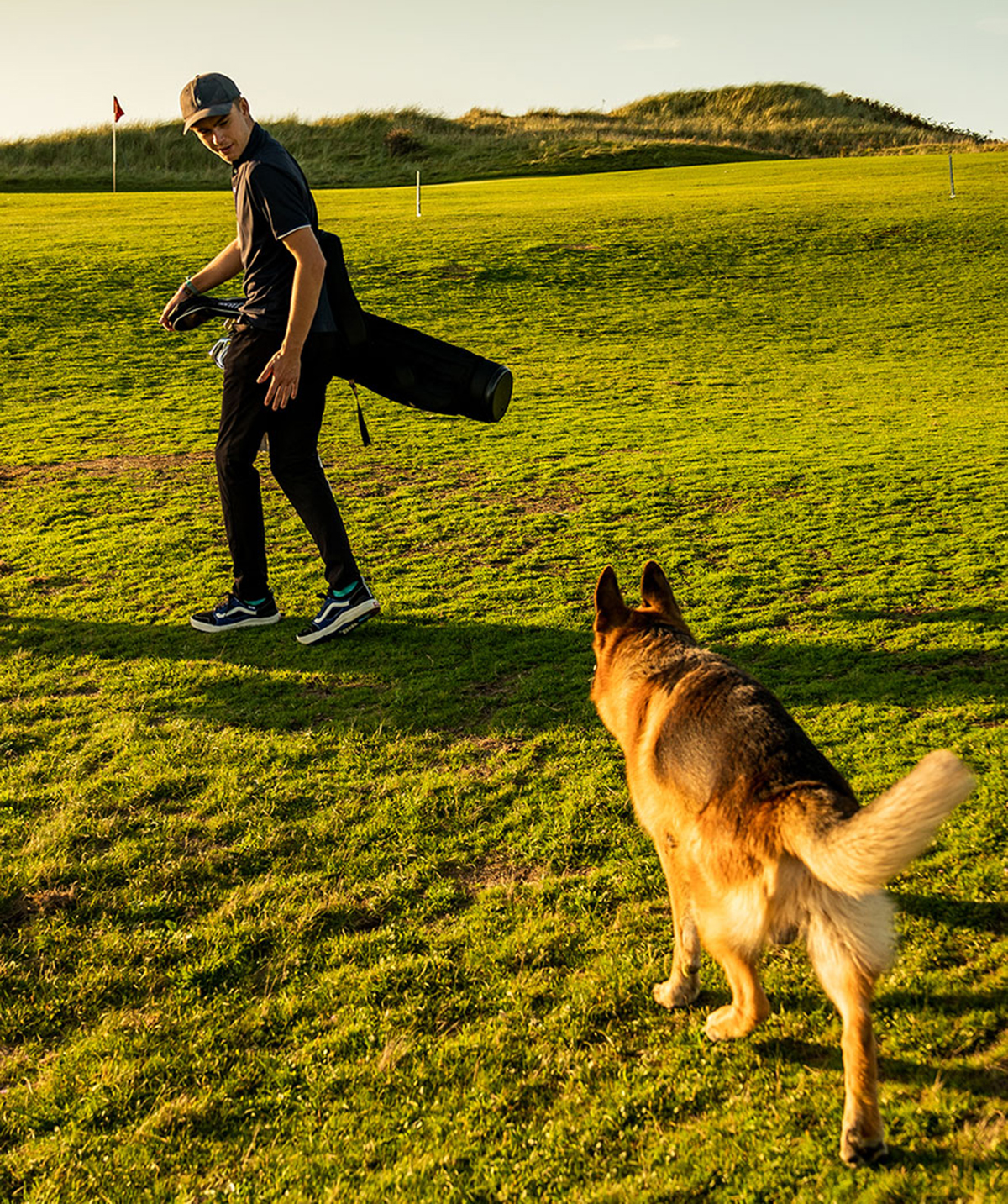 The Union Green is as much about creating a culture as it is delivering performance. Compared to Titleist, it's decidedly more flat brim and quite a bit less white sport coat. The Union Green vibe is cool and casual, and the intent is to appeal to a demographic for whom golf isn't life itself, but instead is one of a varied number of excuses to hang out with friends, toss back a few beers, and have a good time. No polo shirt, no golf shoes, no problem. Dogs allowed, apparently.
Union Green Golf Balls
Union Green golf balls are high performance and high quality with absolutely no nonsense. Check out Pindrop and Teebird and make the Union a part of your next round.
The initial Union Green lineup will include two models. Both are unique to the brand; neither is a rebrand of something you can already buy.
The $19.99 Teebird is a 2-piece ball designed to maximized distance. It offers Astonishingly Long Distance, The Speed You Need, and Straight Off The Tee Flight.
The $27.99 Pindrop is a dual-core, 3-piece ball that offers more balanced performance (distance with greenside spin). Its stated benefits are Tremendous Trajectory, Pin-Dropping Accuracy, and Green-Grabbing Control.
The language reaffirms that Union Green isn't Titleist or Pinnacle either.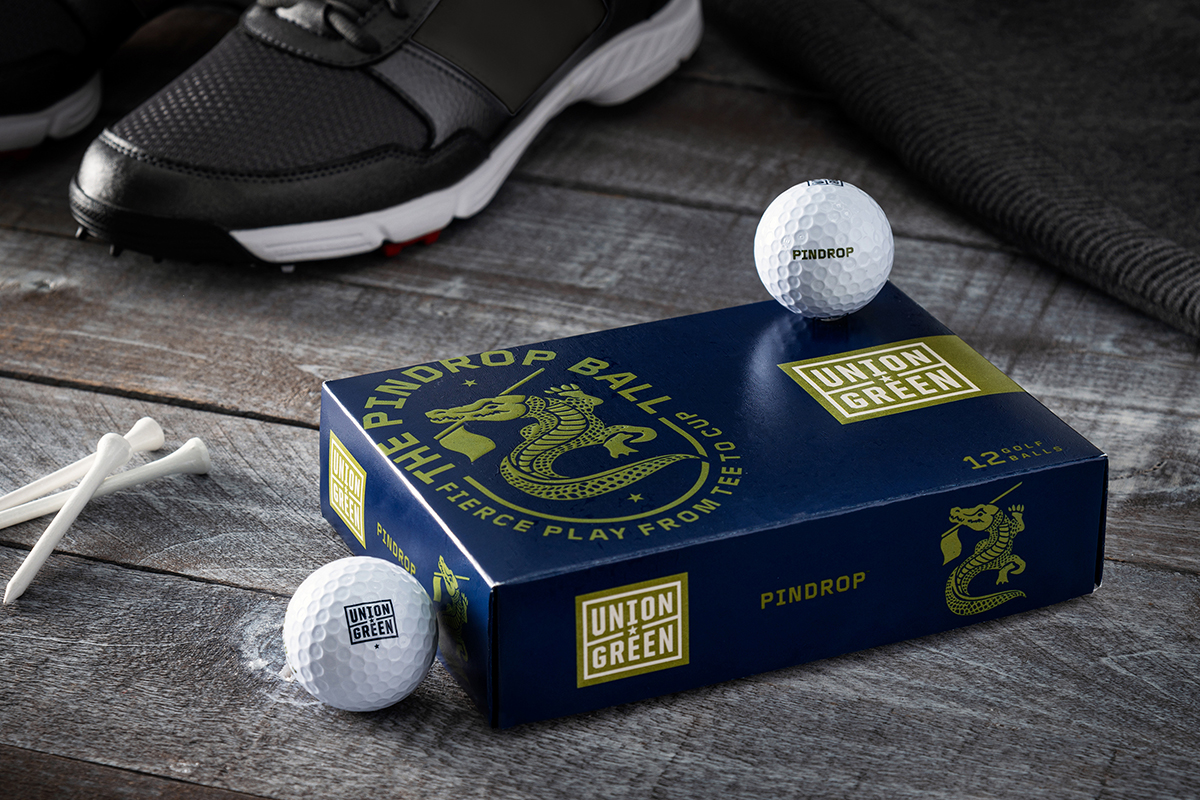 Both balls offer ionomer covers and a unique dimple pattern that's a bit of a blend between an AVX dimple and dimple in dimple designs. There are no immediate plans for a urethane offering. I suspect that's part of a broader strategy to maintain a comfortable distance between Union Green and Titleist.
The plan is to keep the lineup light and simple and not bog the target audience down with tech stories. You won't find launch and spin charts on the box or in the product descriptions. The approach is all about straight-forward simplicity for a target non-golfer who isn't obsessed with optimizing anything other than his level of fun. Union Green is for golfers (and non-golfers) looking for a no-nonsense, quality product that speaks directly to him. And yeah, a cool logo doesn't hurt.
A DTC Lifestyle Brand
Fitting with the lifestyle model, Union Green offers a selection of branded merchandise – hats, t-shirts, mugs, that sort of thing.
The business plan is to sell almost entirely direct to consumer. Union Green will be available through a small number of shops – roughly 60 to 80 nationwide – that fit with the brand identity. If you paid an assessment this year, you're not likely to find Union Green in your shop.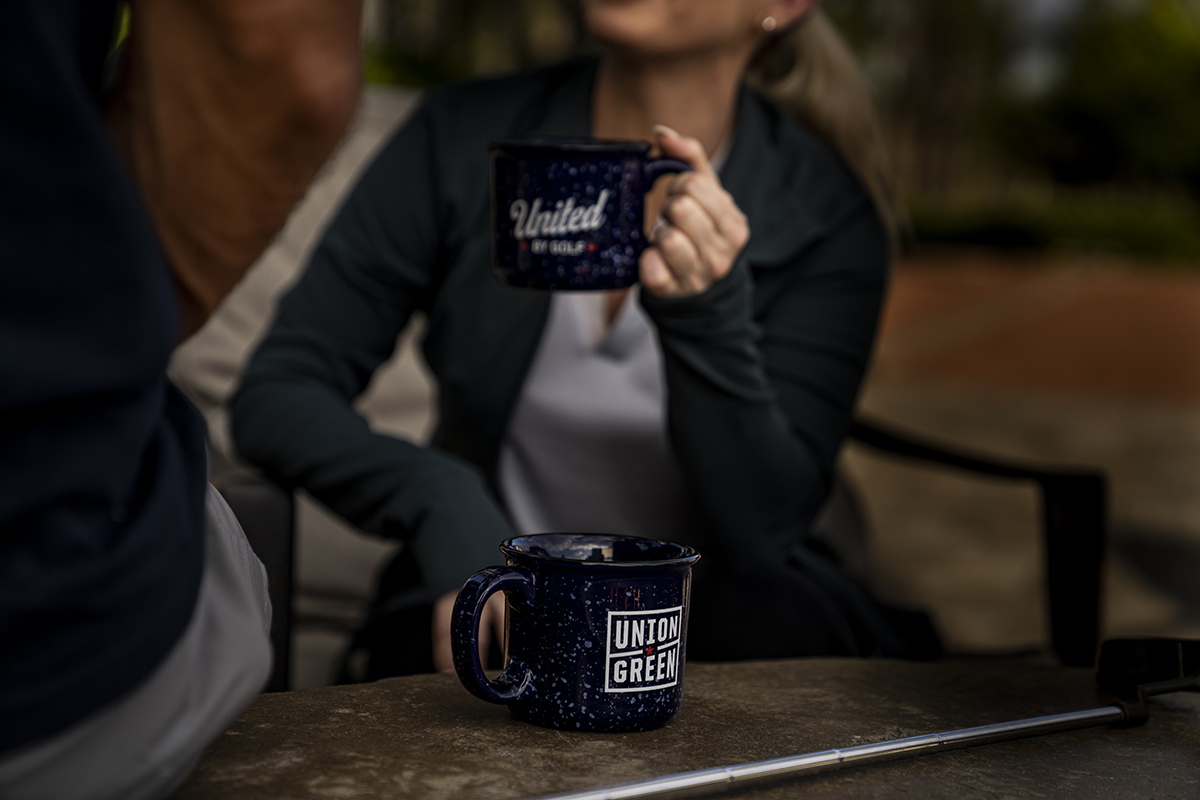 Will UG Succeed?
Titleist, and I suppose Acushnet is evolving. It wasn't long ago that a We're Titleist, and Titleist doesn't do that attitude created unnecessarily business barriers in a rapidly changing market. In recent years, the strategy has shifted to a model that remains true to the company's core values, while becoming more accessible to golfers, and yes, to no small degree, part of that means leaving less money on the table. With consumer buying habits changing, Union Green makes sense from a strategy perspective.
There's little doubt taking a lifestyle-first approach can work in golf. Travis Mathew has done it. One could argue several small shaft companies are doing it, and certainly, the appeal of the Vice brand transcends the performance of its products. You don't have to be cool to succeed in golf, but for the Union Green audience, it certainly doesn't hurt.
Success, however, is not a given. The challenge for Union Green is to establish an identity as an authentically casual golf brand entirely outside of the Titleist orbit. That's a tricky proposition, but the company believes the brand is true to the people inside of Acushnet that created it. Born of a market opportunity, but genuine just the same.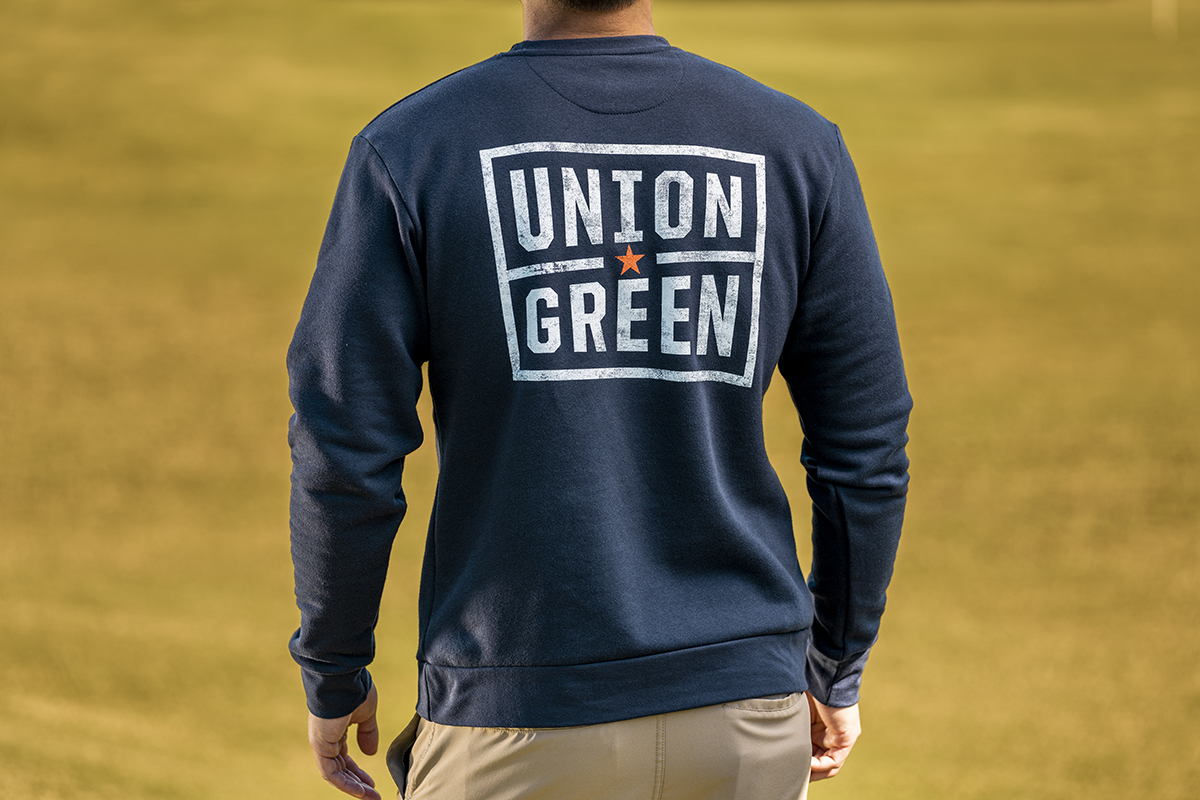 The newly launched website nails the identity and immediately positions the brand as laid back, fun, and anything other than country club elite. Maintaining that vibe and the requisite separation from Titleist shouldn't be a problem. While nobody is trying to keep the connection secret, the Union Green audience isn't likely to realize or, for that matter, care about the relationship to Acushnet's other ball brands.
Different strokes for different folks, as they say.
The Union Green golf brand launches today. For more information, visit UnionGreen.com.
The post Union Green Golf Balls appeared first on MyGolfSpy.