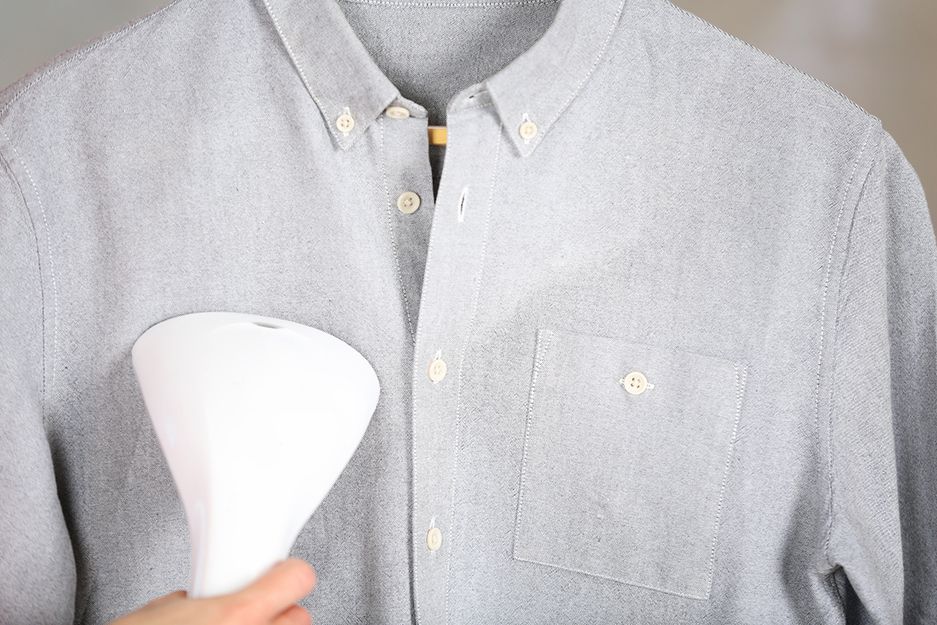 No wrinkles, no crinkles. (DepositPhotos/)
When you've got an interview, a first date, or a special event, the last thing you want to deal with is a wrinkled shirt or pants. While ironing is an option, it can be time-consuming and take up precious space. A hand-held steamer is a great alternative. Not only does it de-wrinkle your clothes, but it also kills germs, eliminates odors, removes allergens, and cleans that dry-clean only outfit. Here are some great hand-held steamers that will get the creases out of your clothes, kill the germs on your curtains, or refresh your comforter.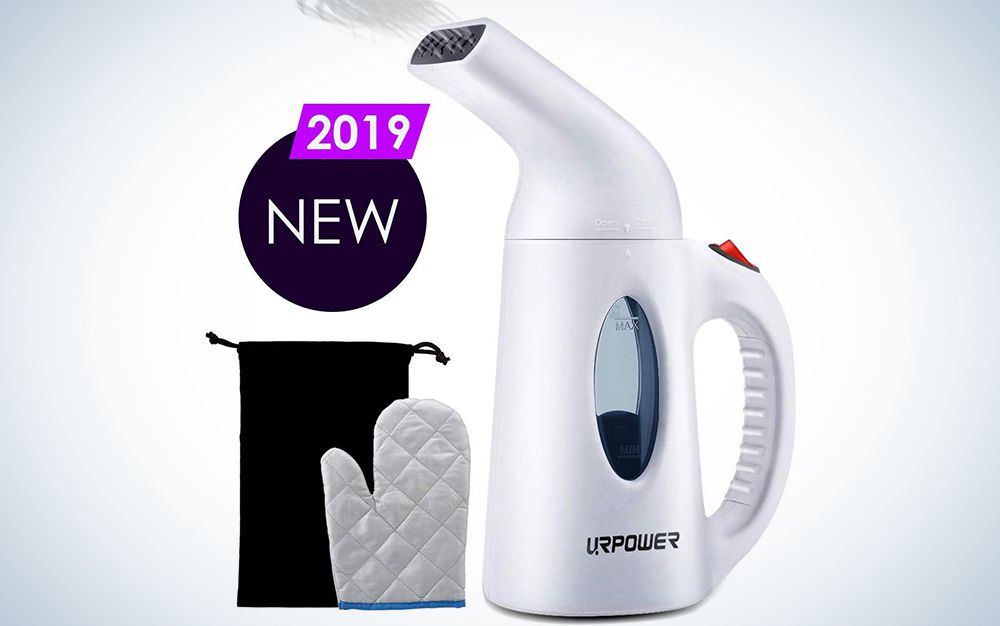 This 110-watt steamer comes with a two-year warranty. (Amazon/)
In just two minutes, the UrPower Garment Steamer releases a stream of hot steam to de-wrinkle your clothes. This steamer holds 130 milliliters of water and mists for up to 8 minutes, which is plenty of time to de-wrinkle your outfit. At 8 inches tall, it's slightly smaller than an iPad, so it can easily fit in your suitcase or be tucked away in your closet. This steamer is safe to use on most fabrics.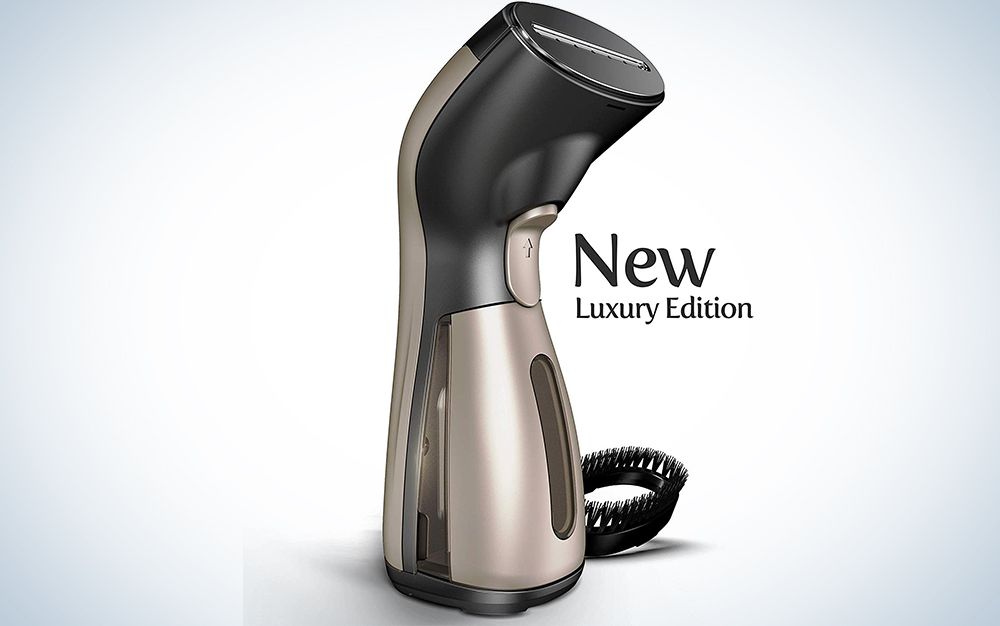 The iSteam Steamer automatically shuts off when the water gets too low. (Amazon/)
The iSteam is slightly more compact than the UrPower Garment Steamer. It heats up within 60 seconds, has a 120-milliliter water chamber, and releases steam for up to 10 minutes. The nice thing about this steamer is that it has an 8-foot power cord, so it can reach across your bathroom.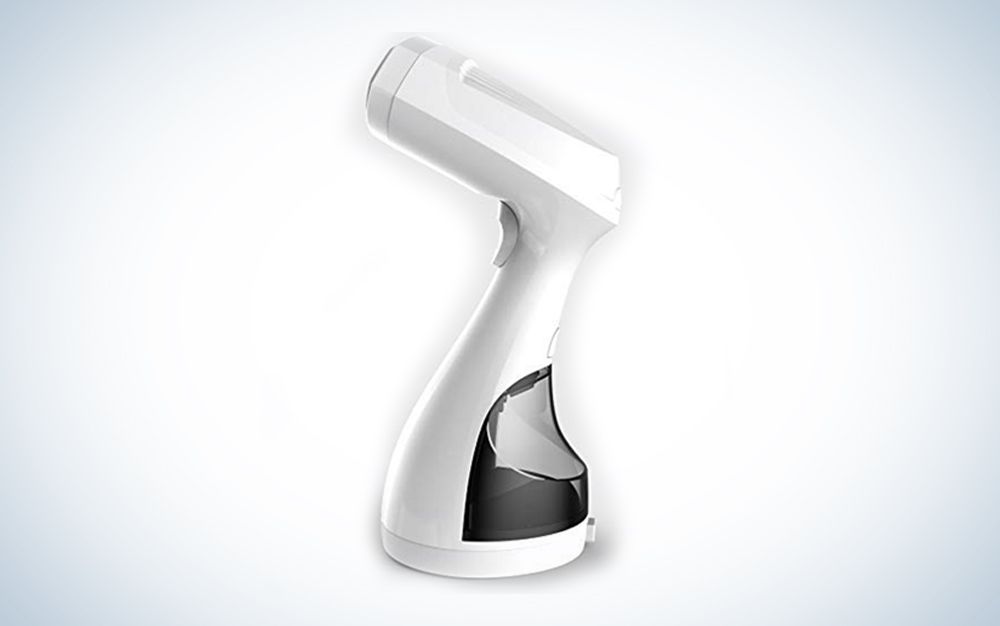 This 12-inch steamer includes a fabric and lint brush. (Amazon/)
The MagicPro Steamer has a unique design: instead of a typical handle, it has a skinny neck that you grasp onto while steaming your clothes. It also has a built-in pump system that stops water from spilling or spitting onto your clothes, so you can steam an outfit whether it's hanging up or lying on your bed. Plus, it has a detachable water tank that fuels the steam for up to 15 minutes. It heats up the quickest out of all of the steamers, in just 25 seconds.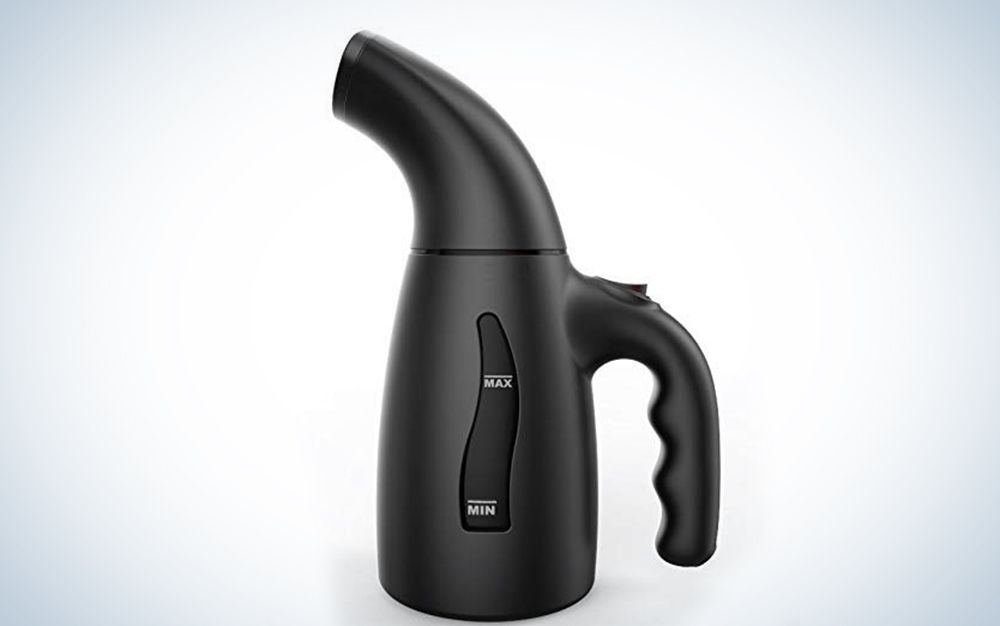 While most steamers are white or see-through, the Lemontec Garment Steamer comes in black. (Amazon/)
At 6 inches, the Lemontec is the smallest option on this list. It heats up quickly (within 70 seconds) and irons for 9 minutes straight. The Lemontec fits 180 milliliters of water and is safe to use on most natural fabrics. Be sure to turn this steamer off after you're done to prolong its lifespan. As a bonus, this steamer comes with a 5-year warranty.