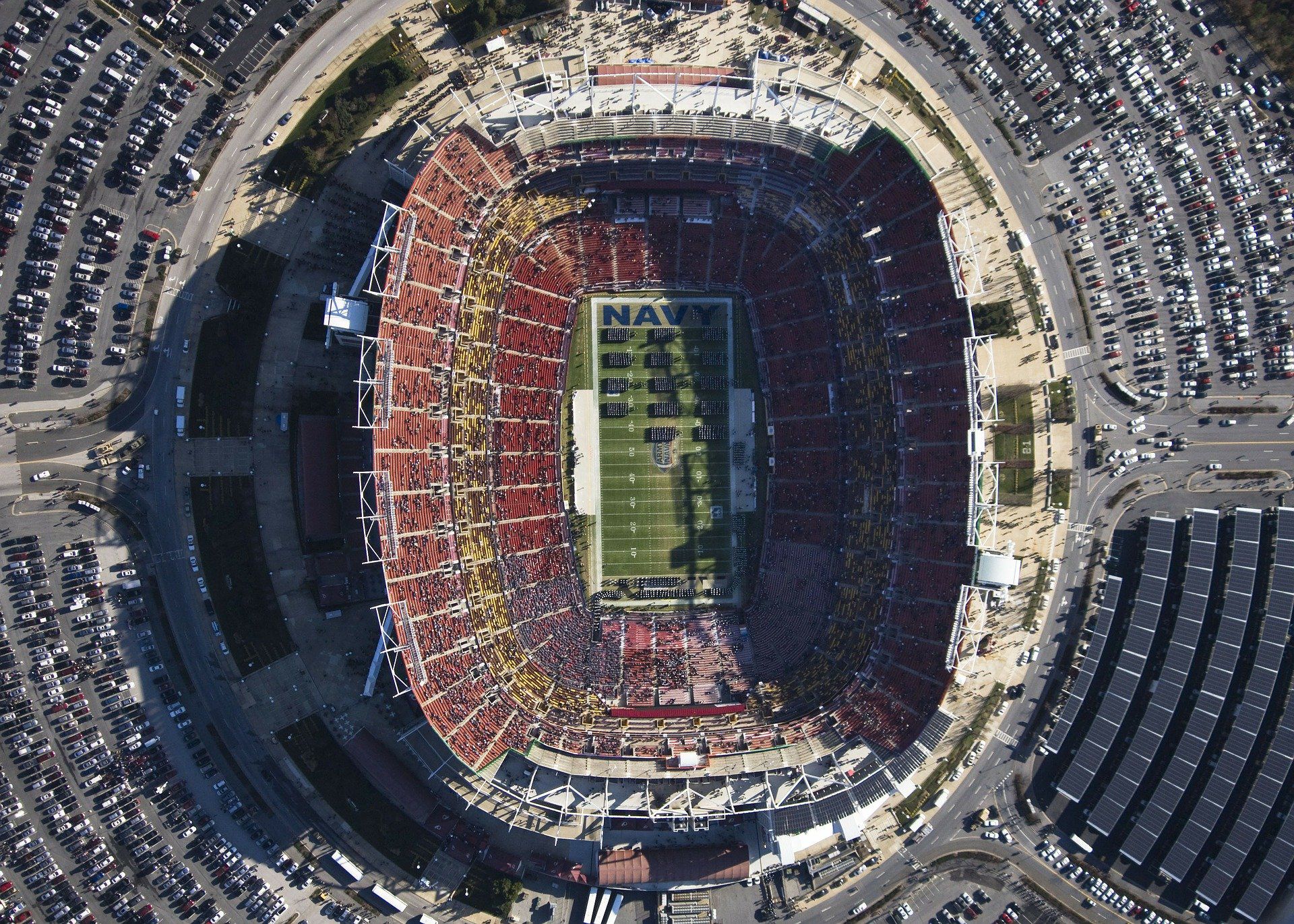 On a 4K TV, you'd have enough resolution to see that this definitely isn't a picture of the Super Bowl. (Pixabay/)
This year marks the first time that the Super Bowl will stream in 4K ultra-high definition (UHD). That statement comes with a caveat as the actual production will happen in 1080p and then upscale for compatible devices. Here's the official word from Fox: "produced natively in 1080p 60fps HLG and upconverted to 2160p 60fps. The broadcast will be offered in the FOX Sports and FOX NOW apps in HDR10 and cable/satellite providers in various HDR formats." So, it's not pure 4K, but if you have a fancy new TV, you should notice an improvement in quality.
Still, it can be tricky to figure out exactly how to pull down those primo streams. Luckily, however, you have some time to get your streaming settings locked in before it's time to crack open the bucket of chicken wings.
Last year's game set streaming records. According to CBS, the game had 2.6 million concurrent viewers streaming the action during any given minute. That's more than a 30 percent increase over 2018. As more users shift away from typical cable subscriptions, we can only expect that number to grow. Increased demand combined with the new high-res UHD stream means it's probably a good idea to start your streaming experience early on in the evening, so you're not battling throngs of people trying to sign on just as the teams flip the coin to start the game.
Fox has the broadcast rights to the game in 2020 and the company is eager to encourage users to stream via its official channels.
The simplest way involves firing up the Fox Sports app. It's available on iOS and Android to watch on your mobile device, but don't expect a 4K stream on those devices because their screen resolutions wouldn't take advantage of them anyway.
For watching on the big screen, the Fox Sports app works on the following devices:
Fire TV
Fire TV (GEN 2 and 3)
Fire TV Edition 4K models
Fire TV Stick 4K models
Apple TV 4K (Apple TV GEN 5)
Roku
Roku Premiere
Roku Premiere+
Roku Streaming Stick+
Roku Ultra
4K/UHD TV models with Roku OS built-in
Other devices will run the Fox Sports app, including Xbox, Samsung Smart TVs, and devices on the Android TV platform, but they won't officially support the full 4K streams. Fox recommends you have at least a 25 megabit-per-second connection in order to watch at maximum resolution, which matches what Netflix requires.
According to Fox and Amazon, the Fire TV platform is Fox's preferred method for watching the game and that's how you can get the full 4K HDR experience. The other 4K streaming platforms will reportedly only get the standard dynamic range version of the high-res feed.
Last year, Roku devices hiccuped during the stream, so if you have several methods for watching the game—for instance, a smart TV and an Xbox—it's worth getting them all set up in advance in case one stutters and you have to switch.
The game will also stream to browsers through the web version of Fox Sports, but it will only appear in 1080 HD.
The cable route
In case you haven't cut the cord just yet, several services will have the highest-quality 4K HDR streams available, including Dish, Comcast Xfinity, Verizon Fios, DirecTV, and Optimum. You'll want to make sure you have the required box and service options, which you can check in your settings, or may require you to suck it up and actually call your provider to make sure you're all set.
If you split the difference between cable and regular streaming, you probably subscribe to a service like YouTube TV or Hulu With Live TV. Only one of those streaming cable replacements will get the full 4K HDR stream, and it's the lesser-known Fubo TV, which typically costs $55 per month, but will give you a seven-day free trial if you're a new customer.
While YouTube TV doesn't have the highest-quality stream, it will show the game in full HD and has promised some exclusive surprises during the broadcast, though we're not entirely sure what that means.