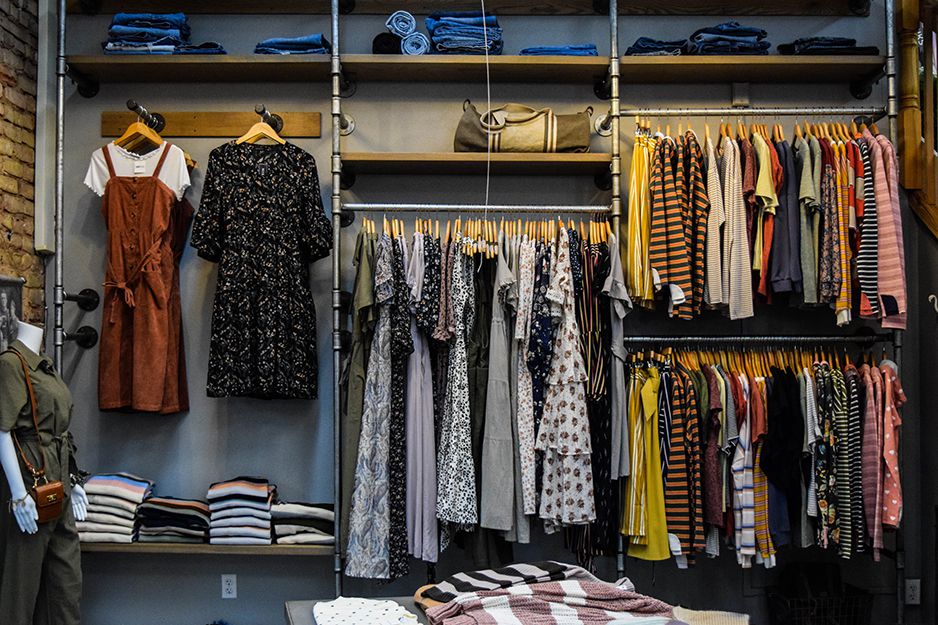 Keep all of your spaces tidy. (Burgess Milner via Unsplash/)
Name an exercise class or sporting activity and there's likely a wardrobe that goes with it. Grippy socks for ballet barre class. Road shoes and indoor shoes for biking. Arm warmers and compression pants for running. It's not just style and clever marketing—though you only have to look at the term "athleisure" to see evidence of both.
Technical fabrics and performance clothing can make a positive difference in our experiences—but where can we keep all this useful gear? We've picked out a few innovative solutions so you don't have to choose between your fishing waders and your best work outfit, even if you only go fishing once a year.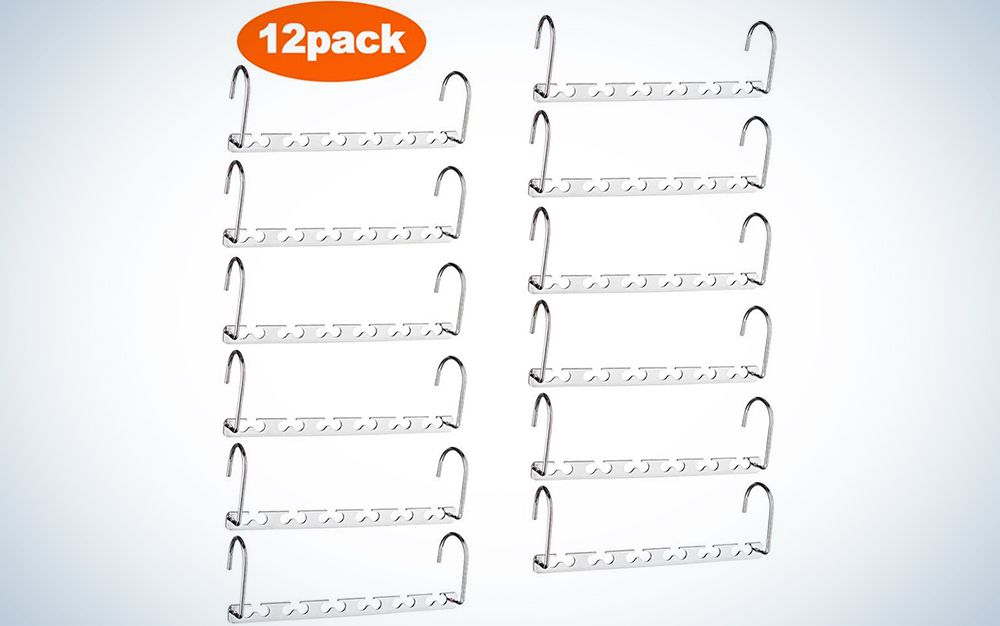 One occasion where it's okay to mix plaids. (Amazon/)
This design is so practical, you'll wonder why you never thought of it before. Made of sturdy chrome that won't bow or break, each metal organizer in this 12-pack holds 12 hangers horizontally, and six hangers if turned vertically, depending on your closet height. Cascade weekend flannels and jackets to your closet floor, while pressed button-ups and blouses stay crisp in a horizontal row. Hang it on your existing clothes bar (just be sure it's secure and can hold the extra weight), and organize according to your needs.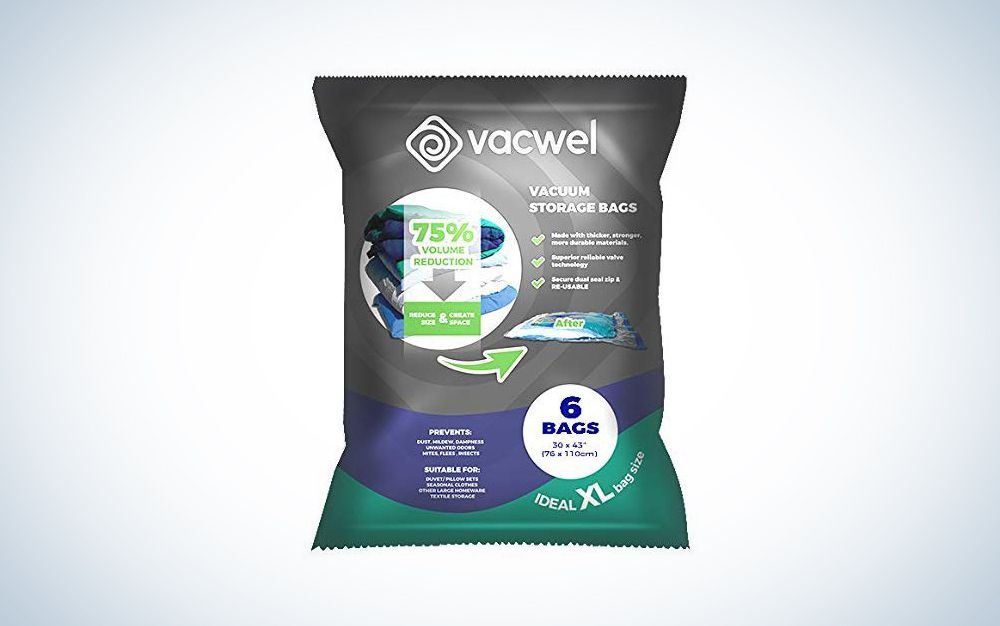 Who knew your blankets and sleeping bags were all floof? (Amazon/)
These 30 x 43-inch plastic vacuum storage bags are designed to compress pillows, comforters, and blankets and give you back valuable closet space. Avoid getting hit on the head by heavy objects when you pull your duvet from storage and vacuum seal it instead. Vacwel bags work with standard vacuum nozzles and also protect against dust, bugs, dampness, and odor, so you can slide them under your bed and get them out of your closet altogether.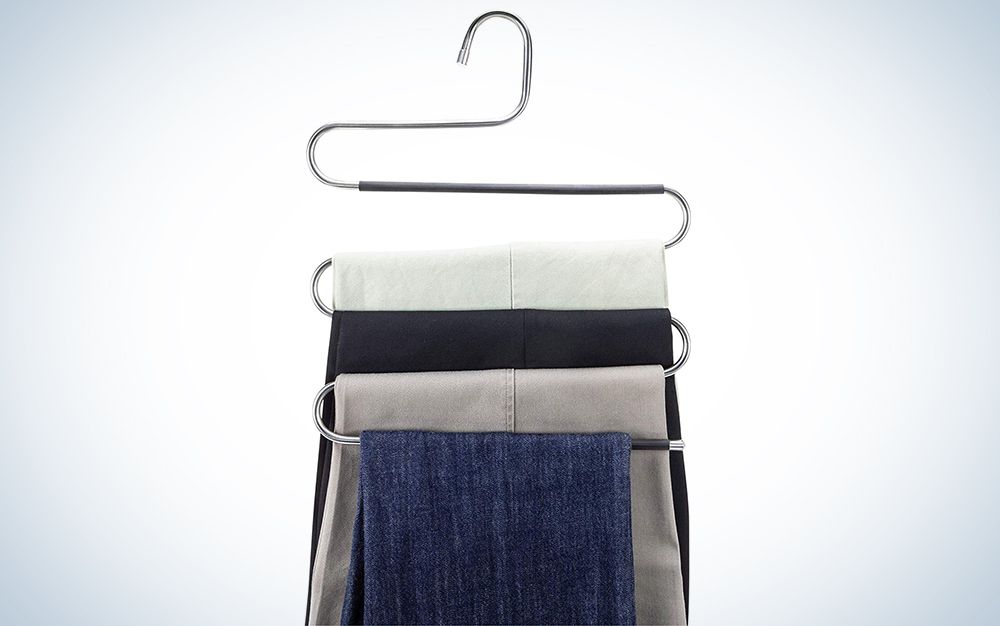 An expanse of pants. (Amazon/)
Avoid the compression from clip-style hangers that make it look like someone's been chewing on your waistband and hang up to five pairs at a time vertically instead. These strong stainless steel hangers have non-slip tubing to make sure pulling on your favorite jeans doesn't mean every other pair ends up on the floor. Never lose track of the one pair of leggings you own that has pockets, and finally pick up a pair of compression tights to keep running through the winter. You can also use this S-shaped design for towels, ties, and scarves.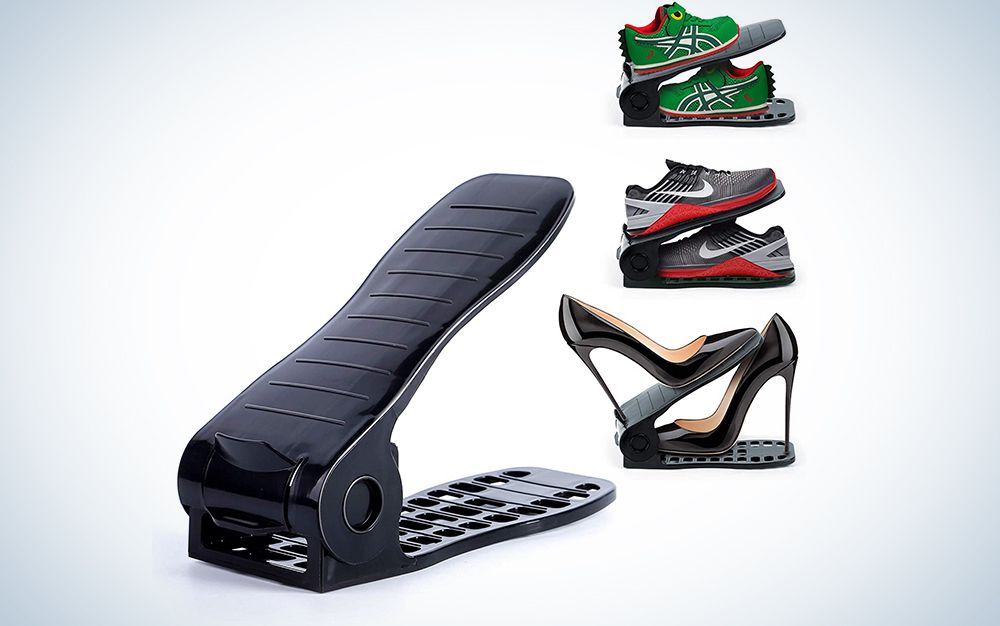 Yes, you can keep your bowling shoes. (Amazon/)
We love that this design takes something we do anyway—stack our shoes on top of each other when we run out of space to put them side by side—and makes it so much better. These hard plastic devices look like guitar pedals, with a hinge that adjusts to four different levels (to a maximum shoe height of about 7 inches) and houses one shoe on the bottom and one on the top. There's a heel stop to keep the top shoe from slipping, and while these aren't going to work for tall boots, they'll surely keep you from throwing your sandy beach shoes on top of your best flats.