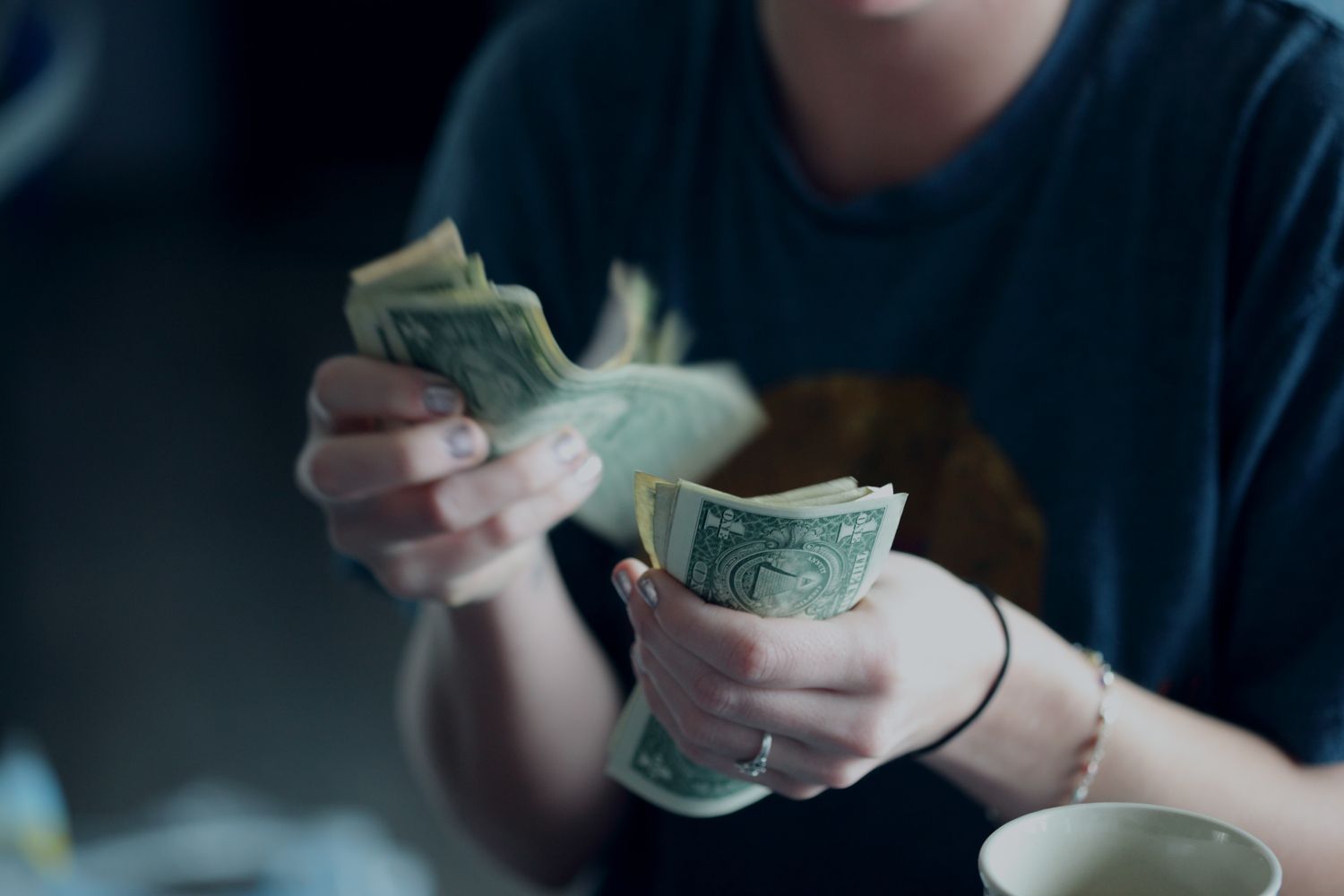 Hey, at least they didn't pay you in pennies. (Sharon McCutcheon via Unsplash/)
Maybe you've just upgraded your smartphone, or maybe you've been given a gift you're not all that keen on. Or, maybe, you simply aren't using your new e-reader quite as much as you thought you would.
Whatever the reason, you can turn your unwanted tech into cold, hard cash (or electronic transfers) in several ways. You'll get some extra money, and buyers will get themselves gadgets at less-than-retail price.
If you don't want anything in return for your old or unwanted gadgets, don't just throw them away—pass them on to a friend or relative, or recycle them. You might also be able to get money off a new toy via a trade-in. Plenty of retailers, including Best Buy and Apple, offer these, but make sure you shop around for the best discount.
Your selling options
The first place many people likely think of when considering selling their gadgets second-hand is eBay—with 183 million buyers worldwide, your listings stand a good chance of reaching a wide audience. Both its desktop and mobile selling tools are simple to use, but eBay's interface continues to look a little dated.
Fees vary slightly depending on what you're selling, but for most items, you can create up to 50 listings for free each month. After that, they're 35 cents each. eBay also takes 10-12 percent of the final selling price, including postage, up to a maximum of $750.
Those are the prices you'll pay to use eBay's services and tap into its wide reach. If you don't want to pay anything to list your item, Craigslist is the obvious choice. It's not as polished as eBay, and only recently got a mobile app, but it's free to use for anyone trying to sell electronics.
Craigslist has always worked well for selling locally (which is why you're directed to your local Craigslist page when you open up the site). It doesn't have options for shipping items to buyers—transactions are handled face-to-face, instead—so it works best for more in-demand gadgets. Otherwise, you might struggle to get your asking price.
Facebook Marketplace is another option for selling unwanted tech, and its focus on local buyers makes it more similar to Craigslist than eBay. That said, you can ship items if you want to. As you would expect with Facebook, everything is easy to use whether you're on desktop or mobile.
What you won't get is any kind of integrated payment system or an auction process, both of which are available on eBay. Instead, it's up to you to set a price and figure out payment details with buyers (much as you might do in a local Facebook group). If you already use Facebook, this option at least saves you from having to create another account.
If those sites aren't enough, you can also consider some smaller marketplaces focused primarily on electronics. Take Swappa, for instance: You might not reach as many potential buyers as you would on eBay, and it doesn't offer a mobile app, but it's arguably faster and easier to use, and all payments are handled by PayPal. There aren't any auction-style selling formats, and there are no seller fees (the buyer pays the fees instead).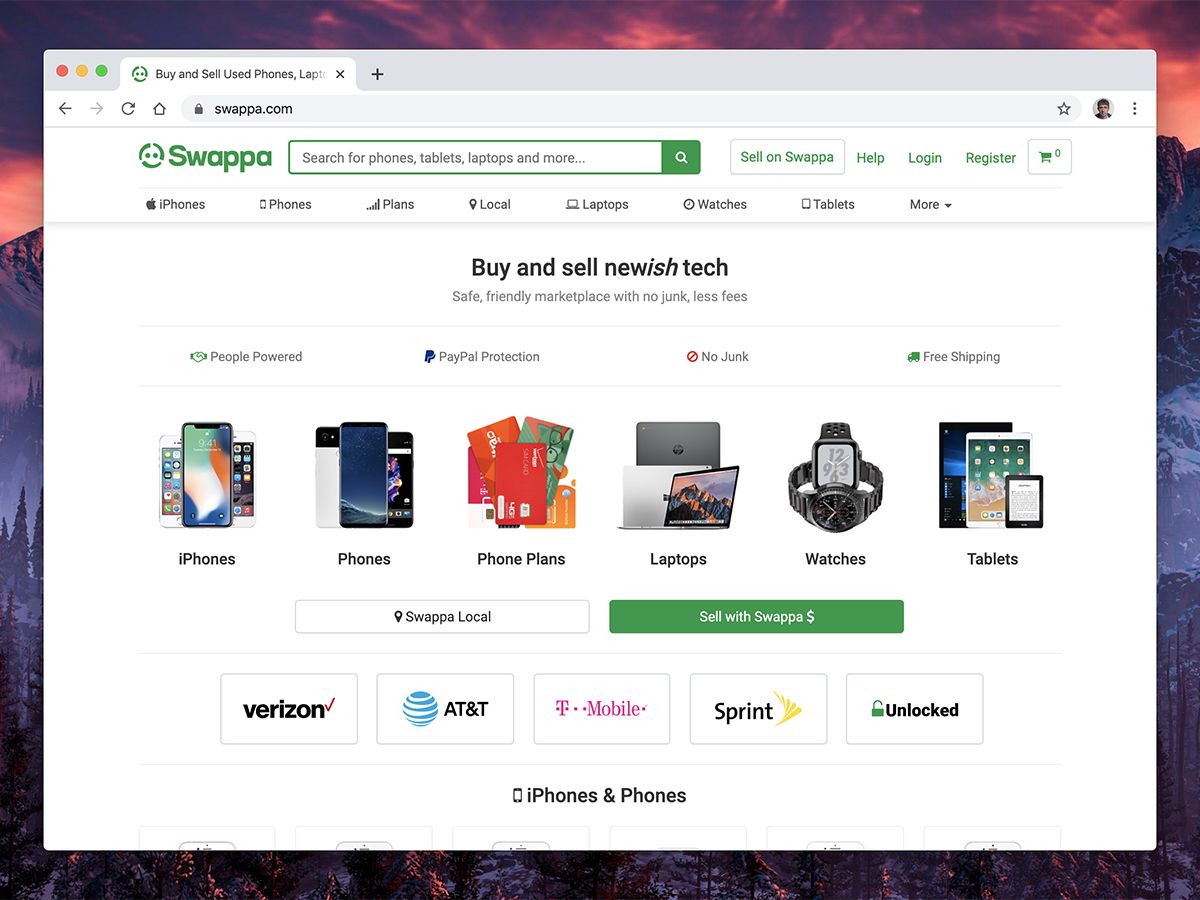 Swappa streamlines the process of streamlining your gadgets. (David Nield/)
One important note: Your devices need to be in full working order to sell them on Swappa, and they must be unlocked, reset, and ready for somebody else to use. Swappa's staff reviews all listings before they go live, which means more peace of mind for buyers and one extra delay to factor in if you're selling something.
It's hard to give a definitive answer about which platform will be best for you—it really depends on what you're selling, what condition it's in, and where you live. For the greatest ease of use and the broadest range of features, eBay is probably your best bet, as it'll get your items in front of the most people (useful if what you're selling isn't particularly popular or in demand). On the other hand, though, it'll cost you more.
When you're picking where to list your goods for sale, see what prices the same devices are fetching on the various sites and apps you're considering—that will give you some idea of where you should be advertising your tech.
Getting a good price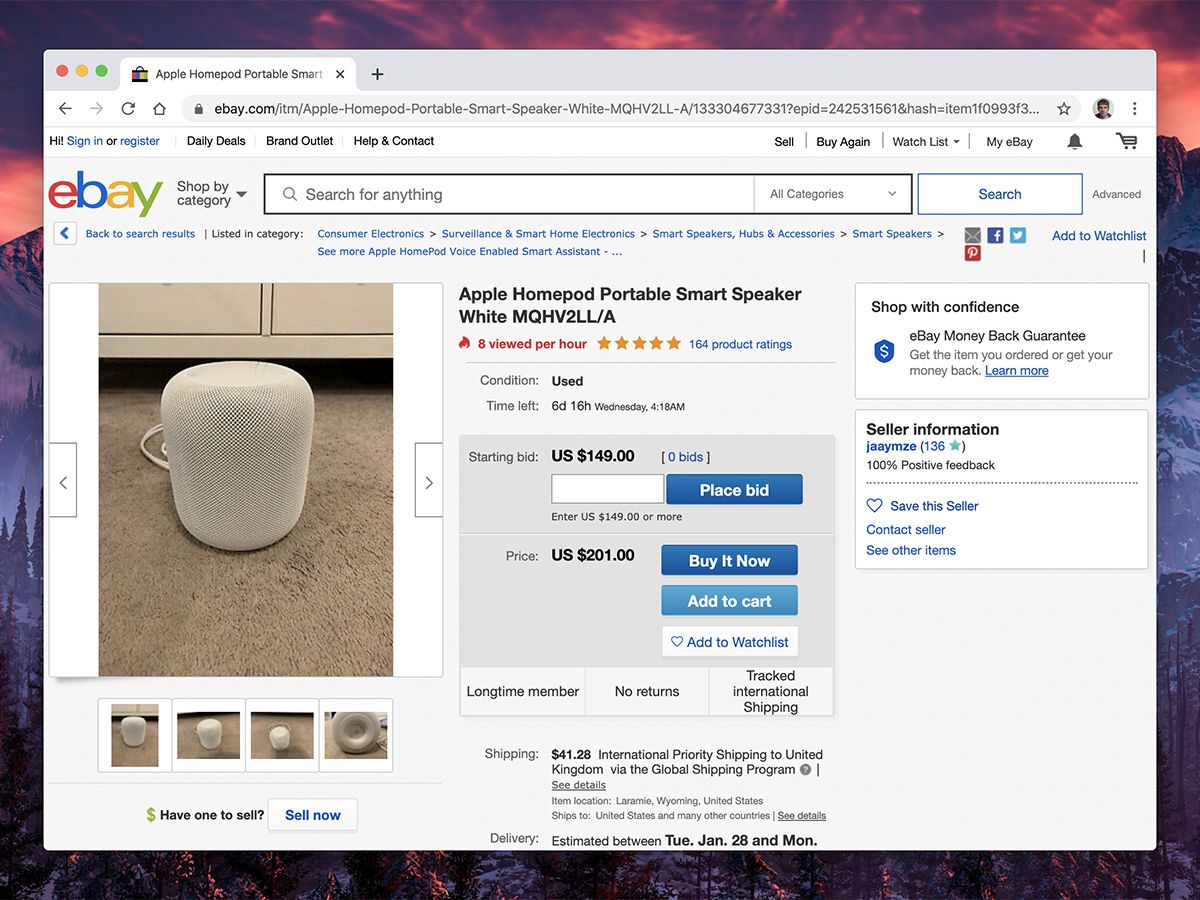 That Homepod photo might not win any awards, but it's a clear image that should help you get rid of it quickly. (David Nield/)
No matter where you put your gadgets up for sale, a similar set of guidelines applies for maximizing the amount of money you can expect to get back. Broadly speaking, do as much as you can to convey the quality of what you've got to offer, and how trustworthy you are as a seller.
That starts with taking at least three or four high-resolution, well-lit, sharp photos of whatever you're selling. You may know you're not a scammer, but potential buyers might think you are, and quality pictures will help put their minds at ease.
Take some time with the item description as well. When you write it, include as much detail as you can and be up-front about any damage or problems with the device (it'll save you a lot of hassle later on). Damaged items still sell, especially on eBay—you just won't get as much money for them.
If you've got the original packaging and accessories lying around, make sure you include these in the deal and make that clear in the listing. If someone sees you still have the original box and headphones for your iPhone, for example, they're more likely to pick your handset over the multitude of other identical iPhones being sold.
Popular, in-demand gadgets are always going to fetch a good price, but the more time and effort you put into selling, the more money you can expect to get back. Even just a few minutes cleaning your gadgets before putting them up for sale can get you a few extra dollars from the transaction.
Staying safe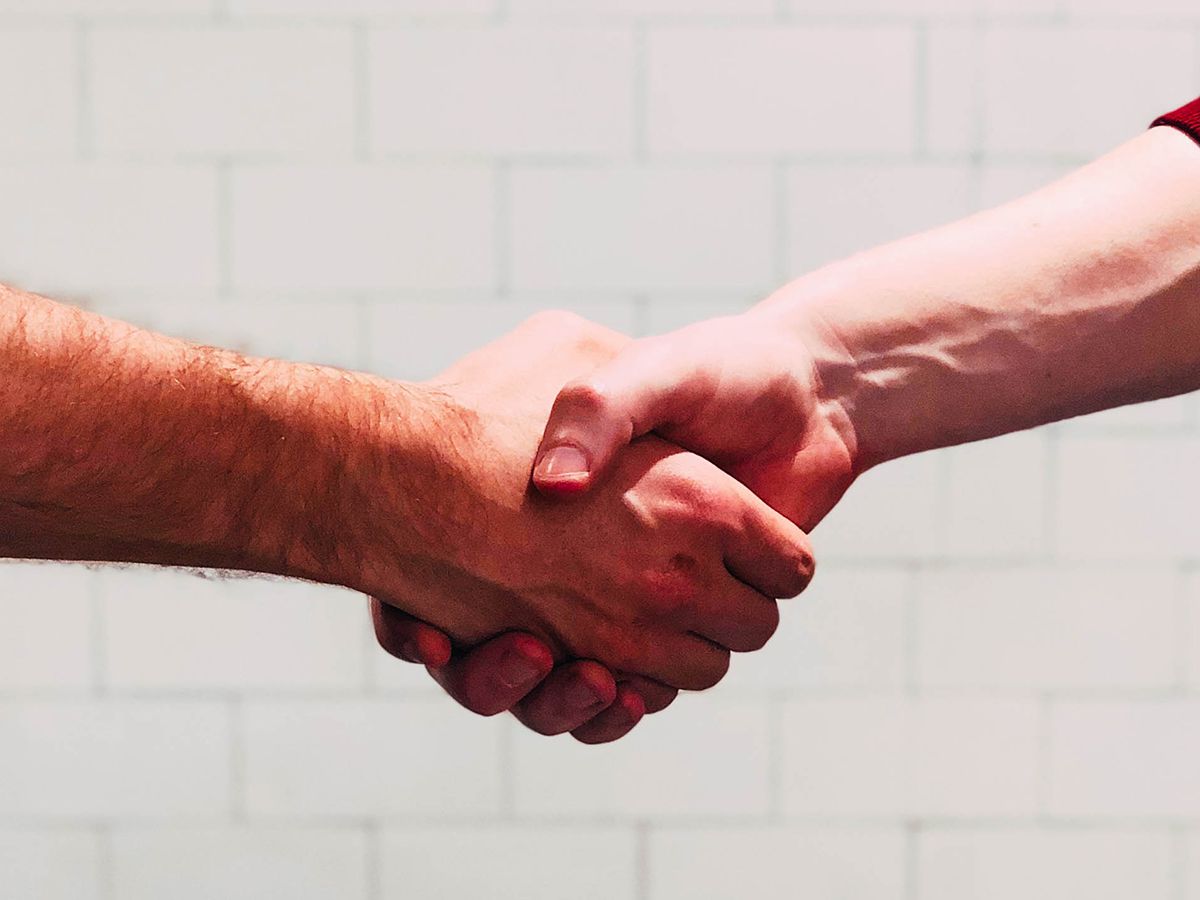 Meet in a public place if you're sealing something face-to-face. (Chris Liverani via Unsplash/)
Every selling platform has guidelines for staying safe (including eBay and Craigslist). We'd encourage you to read them in full. You might be in a rush to get your gadgets up for sale, but you don't want to risk ending up with nothing after you get scammed by a buyer.
In general, do as much as you can to verify the authenticity of the product you're selling and its condition. When you're taking photos, take one of the device's serial number (but don't put this particular image online). If someone tries to claim you've given them something different from what was advertised, you've got proof to the contrary.
If you're meeting up with a buyer to finalize a transaction, make sure you're going to a public place and, if possible, take someone with you. If you're sending a product through the mail, make sure you get proof of postage and insurance before you ship it. The more expensive the item you're selling, the more likely someone's going to try to scam you out of it, and the more careful you should be.
Don't share more personal information than you need to with potential buyers, either. Especially avoid telling them where you live or sharing financial details (PayPal or cash is better than a bank transfer). Keep transactions and communications on the app or site you're using, wherever possible—be suspicious of buyers who ask to take your conversations or payments to another platform.
The usual security tips for doing anything online apply here as well: Keeping your account well secured, looking out for fraudulent emails, and protecting your personal information are just a few of the standard safeguards. For more, check out our comprehensive guide to staying safe online here.