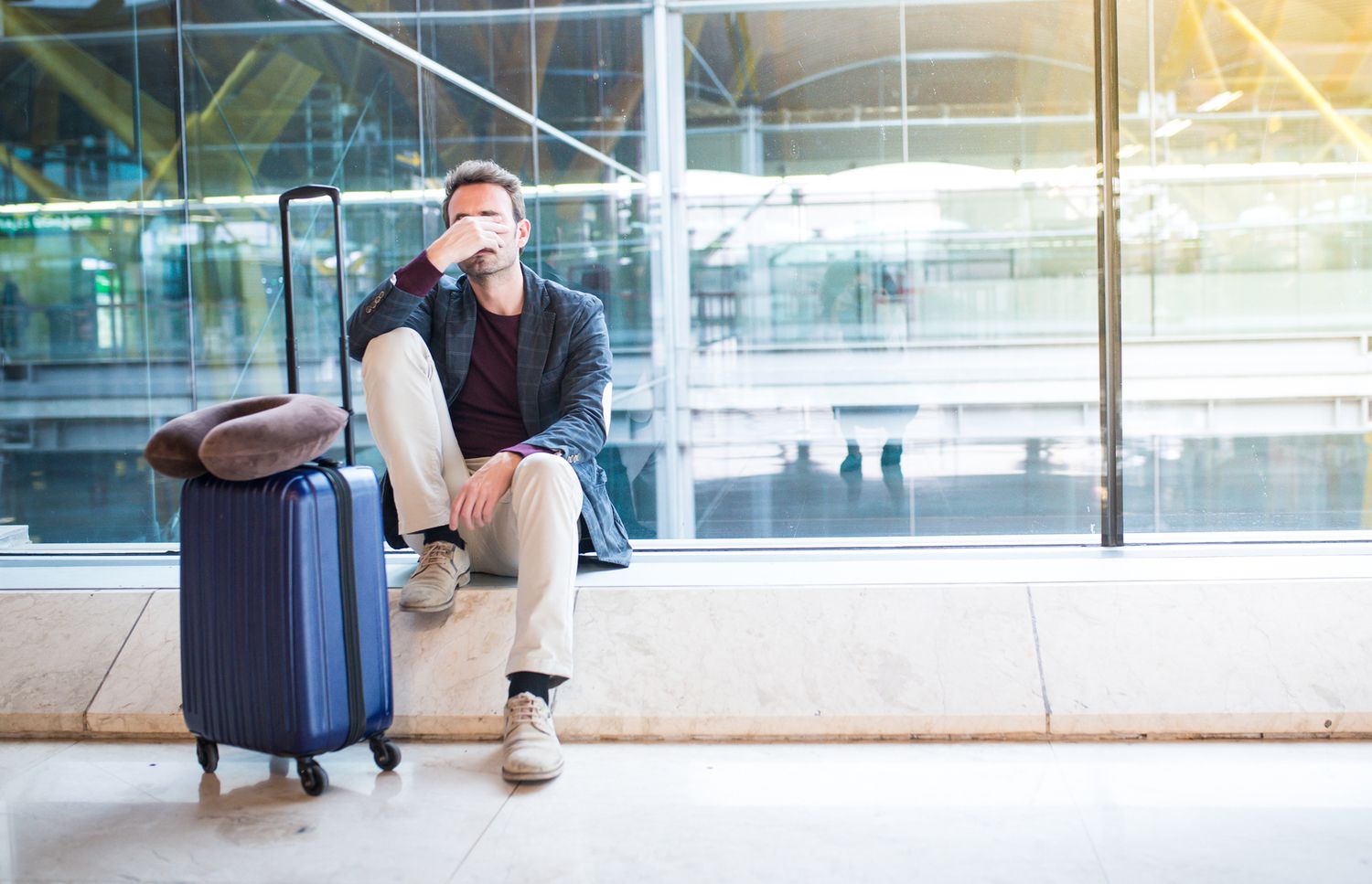 Just… don't. (David-Pull.Hotmail.com via Depositphotos/)
Airports are like an endless stream of waiting, scrambling to do a thing really quickly, then more waiting for the next step… all so you can have the pleasure of sitting on a cramped plane for four hours. Thankfully, the age of the internet can make this process—from airport to accommodation—at least 5 percent less terrible.
Keep your itinerary organized with TripIt
I've been using TripIt for longer than I can remember, and I can't overstate its utility when your trip has a lot of moving parts. Sure, if you always fly the same airline to the same place, you can probably just use that airline's app to keep track of your reservation, but when you take multiple trips a year to different cities, or have a multi-stop trip that contains a flight, a train, and a hotel, things get a bit complicated.
TripIt will parse all those email reservations into one easy-to-read itinerary, complete with your confirmation numbers, departure and check-in times, and a map that takes you from the airport to your Airbnb. In other words, it has all the information you need to get where you're going, so you don't have to root around in your email.
TripIt is free to use, but the Pro subscription gets you a few extra features, like points tracking and real-time flight alerts, but it costs $49 per year. (If your employer uses Concur, though, you might be able to get a free TripIt Pro subscription through them—ask your human resources manager before you pony up.)
TripIt is free for Android and iOS, with a Pro subscription available for $49 a year.
See TSA wait times with MyTSA
Yes, this is definitely something you'll want to account for in your itinerary. (Teri Virbickis via Deposit Photos/)
As much as I loathe the way security works at U.S. airports today, I have to admit that the Transportation Security Administration did a pretty good job with the MyTSA app. Open it up, choose your airport, and it'll let you know the average wait for any day and time. You can also report your wait times for a more accurate, timely estimate, which will appear above the historical data when others check the app.
It's more helpful than nothing, but take it with a grain of salt. (Here's the real tip: If you haven't signed up for TSA PreCheck, do it now. It's one of the best travel-related decisions I've ever made and is especially handy during the holidays when the airport is slammed with less-seasoned jet-setters.)
MyTSA is free for Android and iOS.
Get food delivered with AtYourGate
I have the worst luck with gate numbers—it seems like my flight always leaves from the opposite end of the airport than the good restaurants, requiring me to walk a mile with my carry-on just to get a halfway-decent meal. AtYourGate is like UberEats, but for the airport: you order food on your phone and someone brings it right to your gate for you. That way, you can order as soon as you arrive at the terminal, and have food in your lap once you're through security. (It's also useful if you have a short layover and don't have time to stand in line.)
It's currently only available in nine airports across the country, but they're still expanding, and their list includes a few pretty big hubs—like Minneapolis-Saint Paul and all three major New York airports.
AtYourGate is free for Android and iOS.
Predict your Wi-Fi speeds and plan accordingly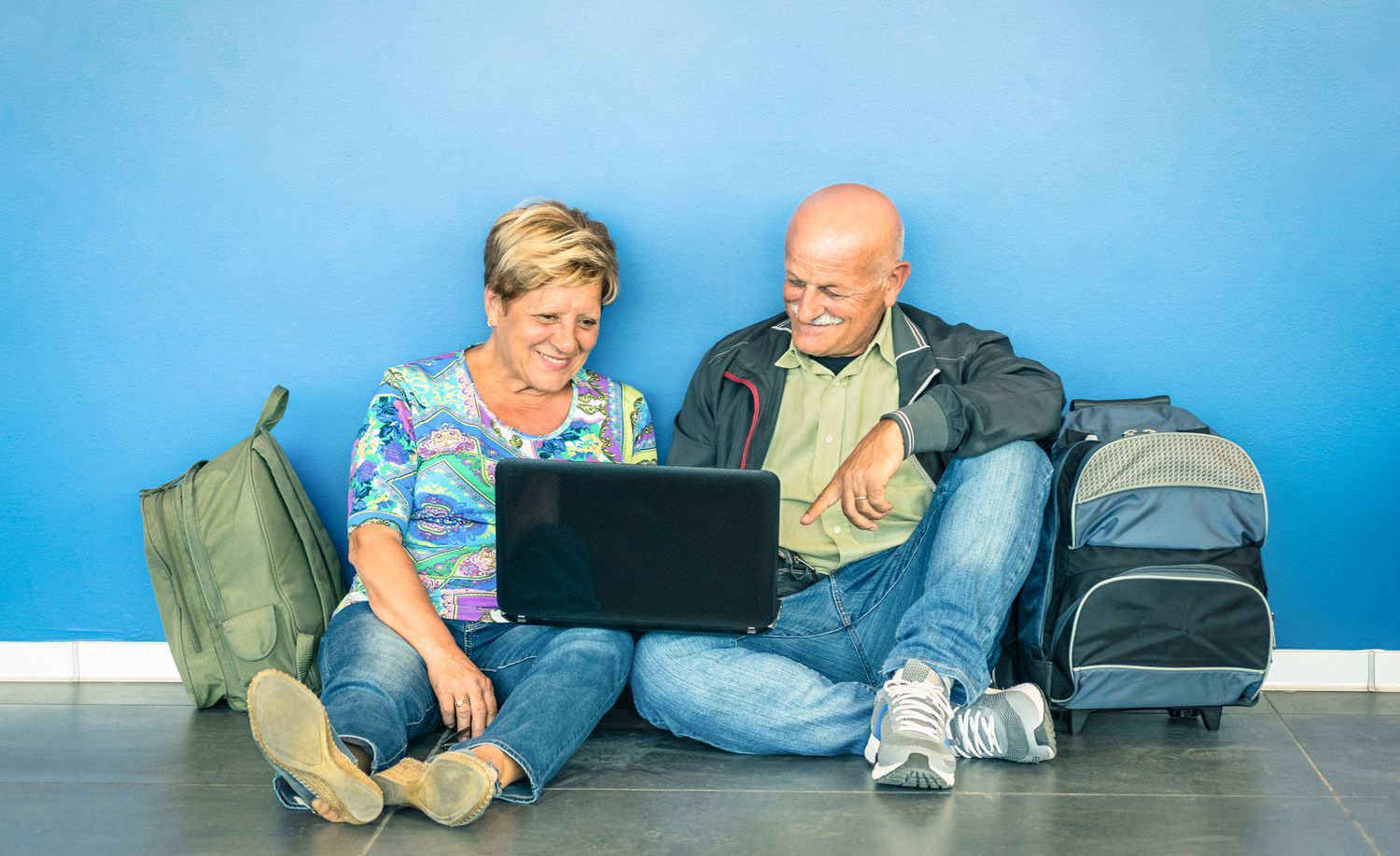 Even if you have nowhere to sit, waiting at the airport is so much better with a Wi-Fi connection. (ViewApart via Deposit Photos/)
Public Wi-Fi is rarely awesome, but sometimes it verges on unusable. So before you leave, check Ookla's list of the fastest (and slowest) airport Wi-Fi networks, which they publish every year.
If you're staying in a hotel, it's also a good idea to check Hotel WiFi Test, which uses crowdsourced data to show you which hotels in a given city have free or paid Wi-Fi, and what speeds you can expect. (Be sure to submit your own speed test, too, to help contribute to the site's database.)
And for those few hours you're on the plane, check out our guide to surviving in-flight Wi-Fi.
Settle into an airport lounge
On quick, straightforward trips, there's nothing wrong with chilling at the gate and watching some downloaded Netflix. But if you're feeling truly haggard before you even get to the airport, it may be worth paying a few bucks for the added luxury of a lounge—even if you aren't flying business class. We have an entire guide to getting into an airport lounge, but the short version goes like this: see if your credit card or frequent flyer program has free access built-in, and if not, check out Priority Pass and LoungeBuddy.
Priority Pass is a simple service that costs $99 per year, plus $32 per lounge visit in over 1,300 lounges across the world. That's useful if you plan on hitting up the lounge more than a few times over the year, but for one-off visits, LoungeBuddy costs $25 to $50, no yearly subscription required. Trust me, after a long week of flying, that shower is worth it.
Survive a delayed or cancelled flight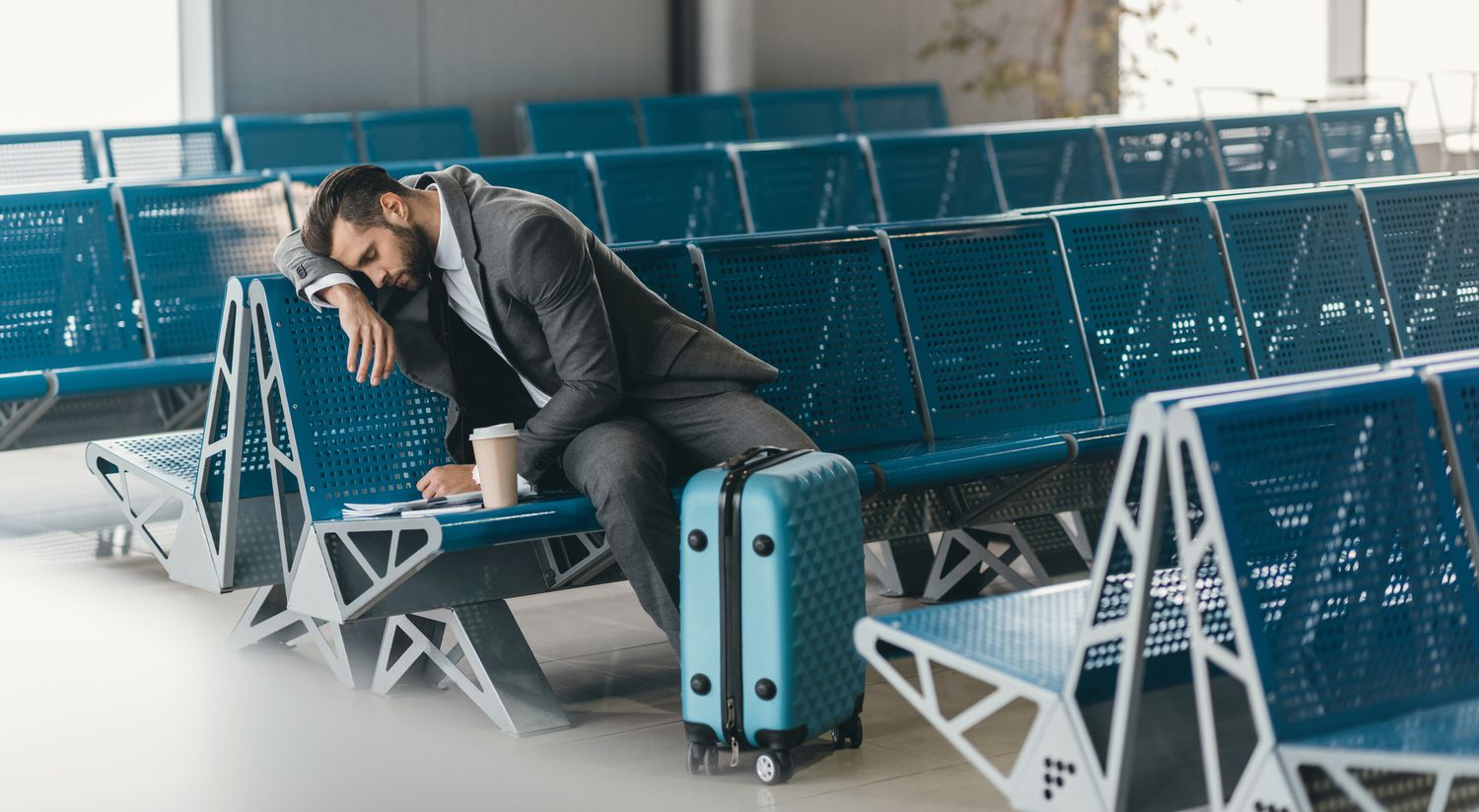 They say when you're sleepy, you can sleep anywhere. They clearly never tried sleeping in an airport. (Artur Verkhovetskiy via Deposit Photos /)
There are few things more annoying than an extended stay in an airport, but it happens. Make sure you have a Plan B, especially in the winter, when extreme weather (or as Minnesotans call it, "Thursday in January") is likely to rear its ugly head.
Sleeping in Airports is a handy tool that prepares you for extra time in the terminal, letting you know which airports offer Wi-Fi, cots, luggage storage, and showers. It'll even tell you the best part of the terminal to grab some free shuteye in the middle of the night, in terms of low noise and comfortable seats. (Honestly, its list of amenities for each airport is handy even if you aren't sleeping there.)
Speaking of which: if your flight gets delayed, canceled, stuck on the tarmac, or your luggage gets lost, you might be entitled to compensation, depending on the laws in your area. Companies like AirHelp will promise to get you the money you deserve, but keep in mind they keep a hefty portion of your prize—so you're better off filing the claim yourself, unless the airline is being particularly stubborn.