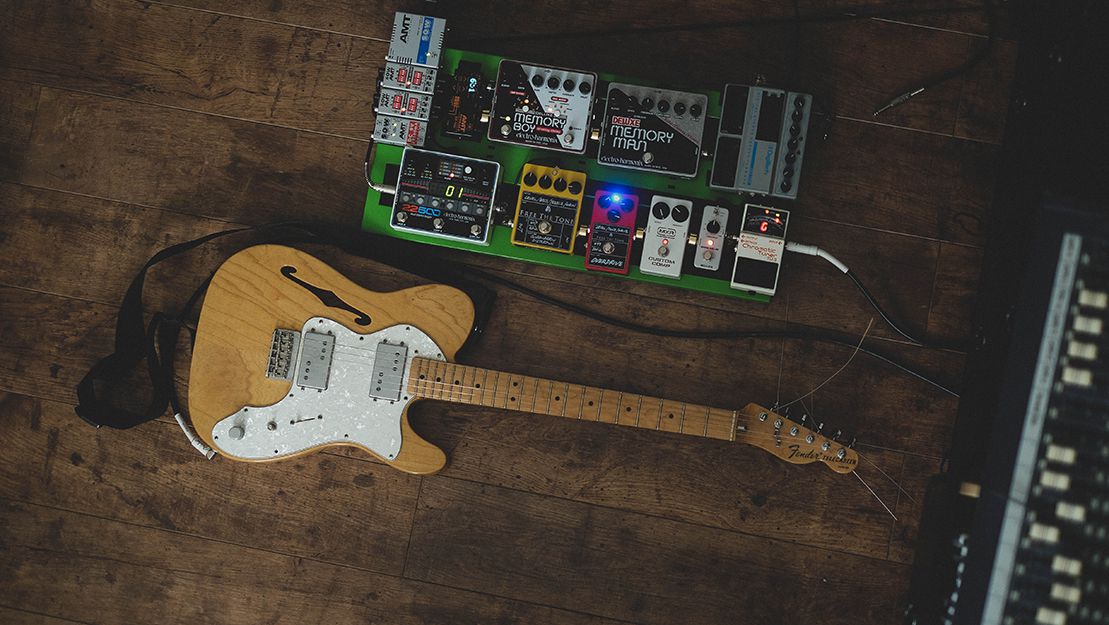 Keep your pedals safe. (Anton Shuvalov via Unsplash/)
Nothing dresses up the sound of a guitar like an effects pedal. Distortion, tremolo, compressors, you name it—if there's a sound that you can dream up, it's probably available in pedal form. These little metal boxes are usually sturdy enough to move from place to place, but problems can quickly arise when you start collecting and using multiple pedals connected together. For one, if you plan on moving your setup between locations, it can be a huge hassle to unplug and reset every single pedal. Plus, what if you spent hours experimenting with multiple settings just to get the perfect sound? Fortunately, some very smart people went and invented a sturdy metal frame where you can mount your pedals with velcro, keep them all plugged in and stowed away in a soft carrying bag, and you can pick one up yourself today for next to nothing.
Here are our four favorite pedalboards currently on the market.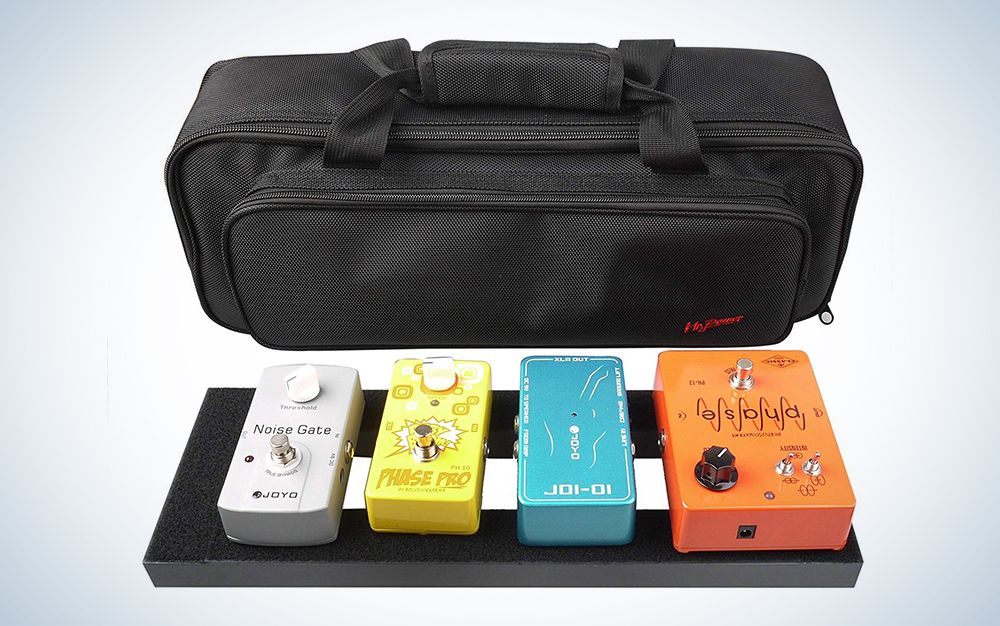 Perfect for a basic four-pedal setup. (Amazon/)
This 15-inch aluminum pedalboard from Mr. Power provides the perfect amount of space needed for a smaller, stripped-down pedal setup. You can fit up to four different effects on its hook-and-loop lined face and it comes with a custom-fit nylon carrying bag. Create a semi-permanent configuration using the included cable ties and hook tape and you'll never worry again about your gear shifting or banging together.
Includes power for all your pedals. (Amazon/)
Sometimes aircraft-grade aluminum happens to find itself turned into a pedalboard, and that's exactly what happened with the Voodoo Labs Dingbat. But that's not all that makes this pedalboard special—it also comes with Voodoo Labs' own Pedal Power supply built right in so you can literally plug in and go with no waiting. The perforated board enables better cable management and clean presentation and the included tour-grade carrying bag sports stowable backpack straps so you can travel with your rig any way you please.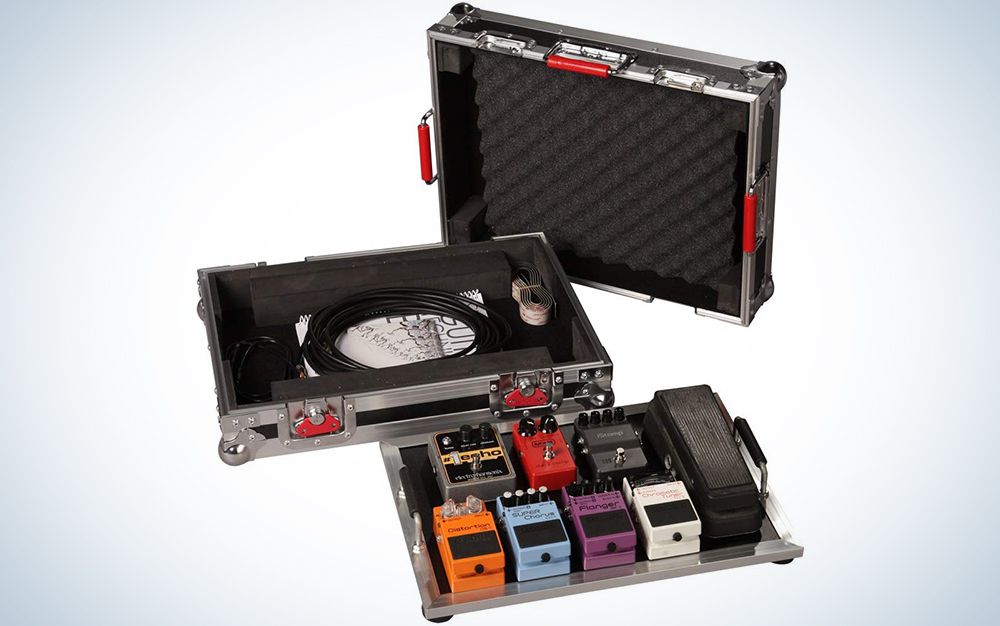 Take it to the skies. (Amazon/)
For those musicians who can't resist hopping between time zones, the Gator G-TOUR is a road-worthy flight case and pedalboard that offers no compromises. The case is made of classic plywood and aluminum edging with ball corners and rubber-gripped handles and butterfly latches in signature Gator red. Inside, the EVA foam lining protects your precious gear from shocks and drops. The board itself is made of the same durable plywood and aluminum as the case and it comes with 3M Dual Lock fastening for 8-10 of your favorite pedals. If you're planning on traveling long-distance with your gear, this is the pedalboard for you.