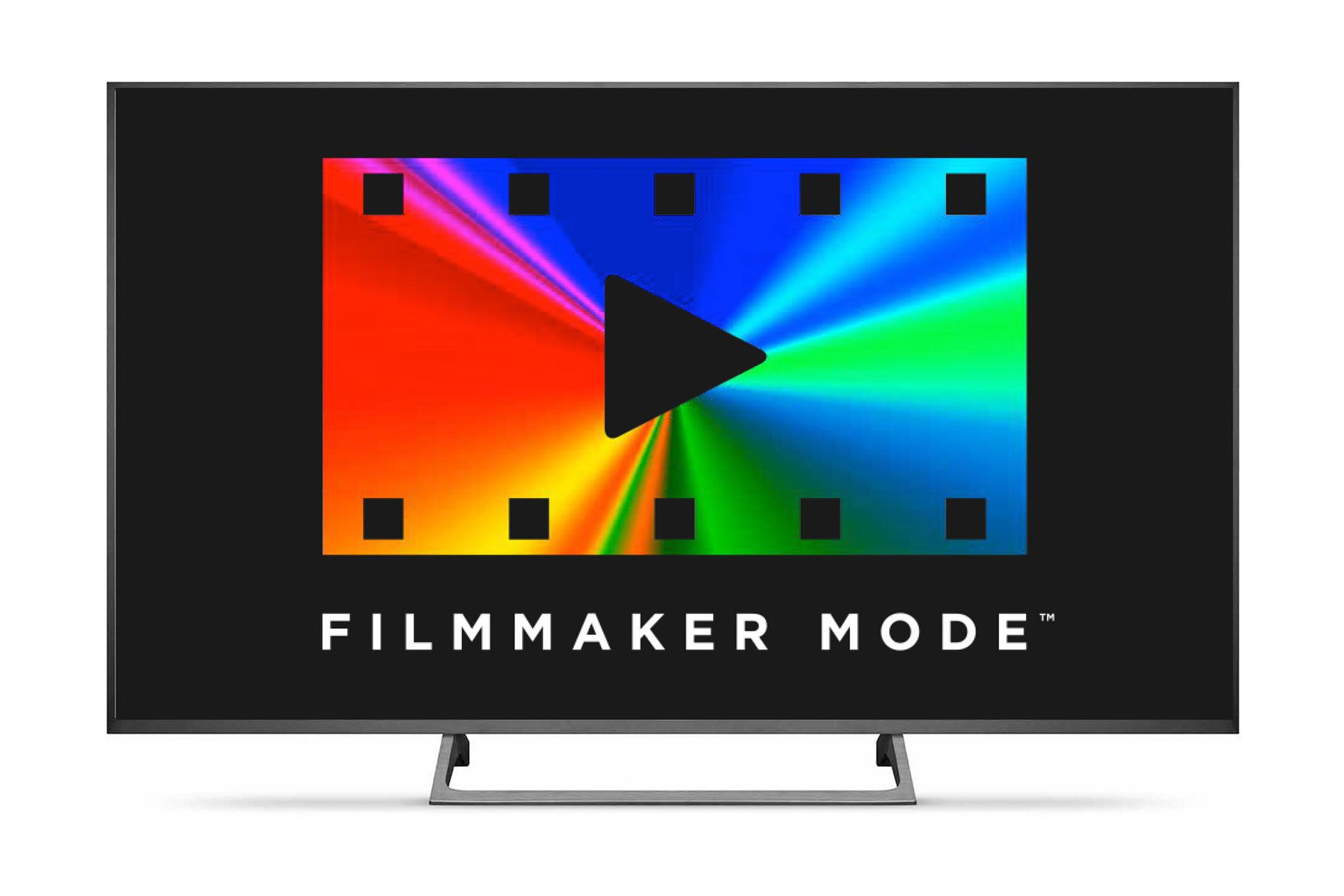 Your next TV may have an automatic mode to get rid of the "soap opera effect." (UHD Alliance/)
Turning on a new TV for the first time is a gamble. Even if you're setting up a high-end display, it's hard to know what kind of picture to expect right out of the box. Default motion smoothing settings could give your favorite movies the dreaded "soap opera effect" that made Tom Cruise so mad. Or, maybe it's configured for display in a store, which means the backlight is cranked high enough to roast you like a rotisserie chicken as you binge watch.
Last August, the UHD Alliance—an industry group that pulls members from movie studios, creative guilds, and even display manufacturers—announced the development of a new TV mode called Filmmaker Mode. It's designed to standardize the picture across any TV in a way that makes the origina
l content look more like the filmmaker intended. It had a breakout moment at CES this year when LG announced that all of its 4K and 8K TVs for this model year will include the mode. More manufacturers, including Vizio, Panasonic, Samsung, and Philips are also on board in some capacity. If it's successful, it could go a long way toward making a better-looking picture the new standard.
I'm taking a quick break from filming to tell you the best way to watch Mission: Impossible Fallout (or any movie you love) at home. pic.twitter.com/oW2eTm1IUA

— Tom Cruise (@TomCruise) December 4, 2018
Matching the intent
During the production process, filmmakers typically work on reference monitors that have an expanded color range and meticulously calibrated picture performance. Even high-end consumer displays can't match that on a technical level, but the creators take that into consideration during the process. "When you have a filmmaker in the color suite, every one does it slightly differently," says Michael Zink, vice president of technology at Warner Bros. and board chair at the UHD Alliance. "They look at really expensive reference monitors that are really color accurate and fairly small in size. Then, they'll often have a consumer display to make sure it holds up on a larger consumer set with fewer capabilities."
Creators typically sign off on several different versions of a film to fit the venue in which they will appear. So, there's a home theater master version designed to look its best outside the confines of a commercial theater. "A home entertainment master is meant to look good in homes and then displays will be loyal to the signal," Zink says.
Few TVs leave that signal alone, though, at least right out of the box. They sometimes sneak in things like motion smoothing to cut down on the blur we associate so strongly with movies. They will also sometimes punch up the saturation and vibrance of the colors to give them more punch. Sharpening effects can make the picture look more defined, but it can also add odd halos around the edges of on-screen objects.
Filmmaker mode also sets the TV's color to an industry standard whitepoint. The picture can look warmer or cooler depending on your settings, but this gives the display a neutral reference point to eliminate color casts. If your current TV has a "movie" or "cinema" mode, it likely does this as well and it can take a little getting used to. Many sets tend to skew toward blue to appear brighter, which shifts the entire look of the content
Those tweaks work for content like sports or news, but can make movies look odd. And while users can typically turn those features off, it may require digging through pages of menus with terms that change depending on the manufacturer's preferred wording. As part of signing on for Filmmaker mode, companies are required to offer either a dedicated button on the TV's remote or an automated function that would prompt a user to enable it when the content calls for it.
A matter of frame rate
While Filmmaker Mode is designed to fight the visual scourge of motion smoothing, Zink says it's not intended to force every movie into the familiar 24 frames per second (FPS) playback we typically associate with movies. "Film's like Gemini Man or Billy Lynn's Long Halftime Walk use 60 FPS and that's a very purposeful decision. If a signal is received in a higher frame rate, it should maintain the frame rate." So, if the moviemaker wanted that smooth look from the start, you'll still get it, whether you agree with it as a creative decision or not. You'll have to take that up with the filmmakers themselves.