Capture more. (Amazon /)
There is just no excuse for shaky, grainy, nausea-inducing vacation home movies anymore. If your last ski trip isn't represented with an immersive 4K panoramic cinema experience, it didn't actually happen. The bar is high because all the tech you need can fit in the palm of your hand.
Smartphone cameras are impressive on their own, but adding these simple, compact 360 cams give you that extra boost when creating amazing action videos.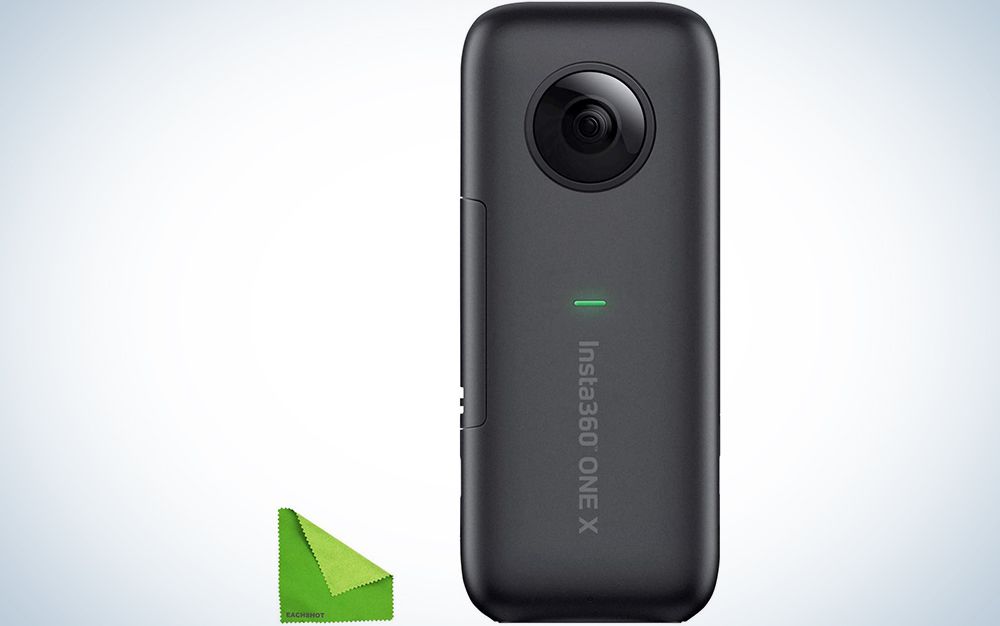 A good thing in a small package. (Amazon/)
Versatility is the Insta360 distinguishing feature. It's compatible with every iPhone from the 11 Pro Max all the way down to the old 6S, as well as iPads, Samsung phones, and Pixel phones. It's also compact, measuring just 115mm x 48mm x 28mm and offers high-impact video ranging in resolution from 5760 x 2880 (at 30 fps) to 3008 x 1504 (at 100 fps). It has expanded memory courtesy of MicroSD cards, connects via USB or WiFi, and features FlowState image stabilization. The accompanying Once X app also provides surprisingly intuitive edit tools for those finishing touches.
Never misses a beat. (Amazon/)
Look, we're in the age of "pics or it didn't happen," so it shouldn't be seen as unusual if you prop up a small 360 camera next time you and your friends are at brunch. The Ricoh is stylish and unobtrusive but still produces impressive high-resolution video with little or no fuss. It is designed to ease the process from shooting to editing (via the Theta App) to social sharing, so if your coastal friend can't actually be there for brunch, they can still enjoy a completely immersive, 360-VR recreation of your pesto eggs and mimosa. The future!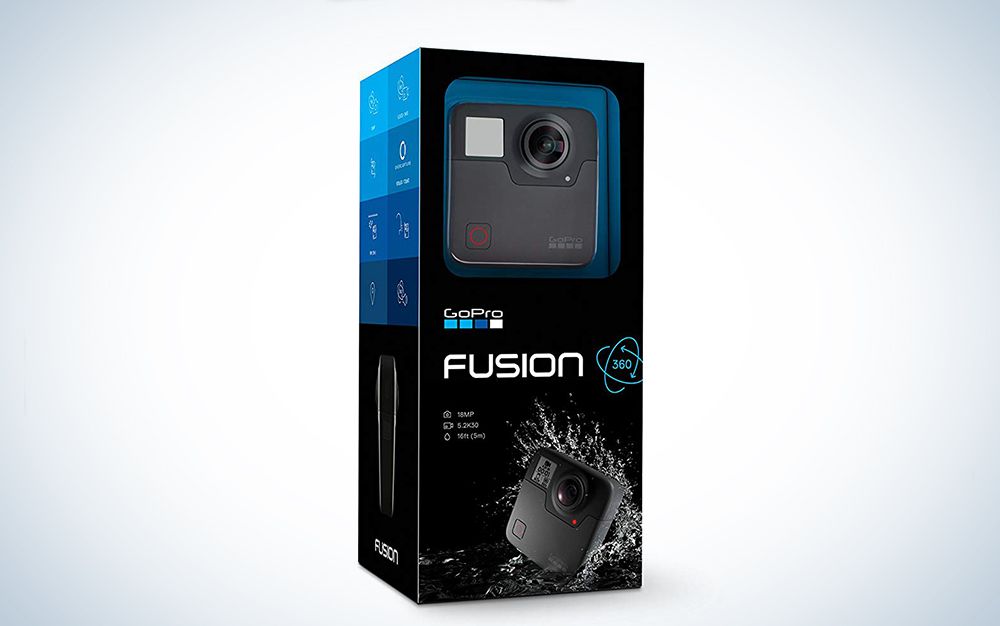 You know the name. (Amazon/)
The first name in POV cameras offers—not surprisingly—a top-notch 360-degree option meant to accompany you to the highest peaks or lowest depths. The GoPro Fusion opts for more of a brand-specific short, squat design when compared to some of the other options (which tend to be longer and skinnier), which is meant to make helmet mounting easier and the camera itself less likely to get in your way. Its motion-stabilization ability creates gimbal-like video without the need for an actual gimbal and the editing software in the accompanying app makes it easy to snip out "traditional" video clips. It's also waterproof up to 16 feet. In short: it's ready when you are.