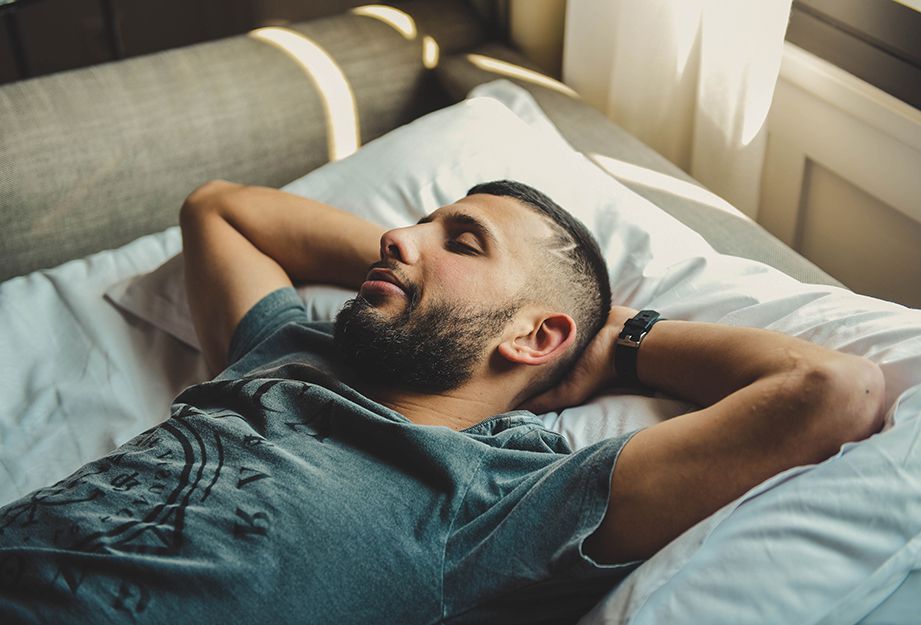 Customize your sleep climate. (Tania Mousinho via Unsplash/)
Even if the ambient temperature of your room is comfortable, when you get into bed it can be a different story. The right combination of blankets and sheets for a soothing slumber can be challenging, especially if you have sore muscles, or a partner who prefers an Arctic chill to a warm embrace. These heating and cooling systems for your bed offer clever solutions that work underneath and around you, unlike an electric blanket you pile on top. Snuggle up.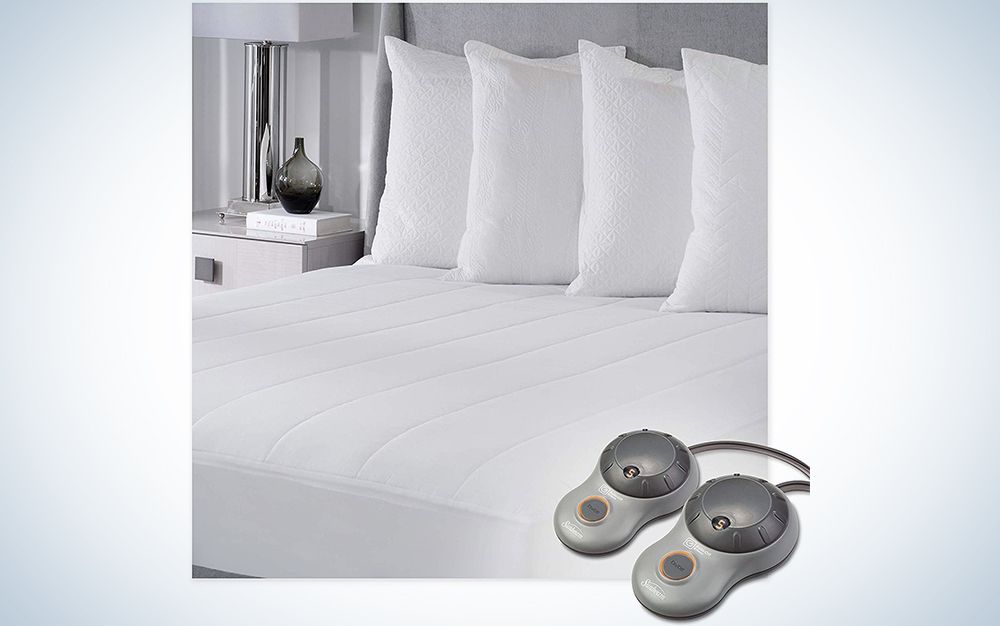 Sadly, cozy people still snore. (Amazon/)
This quilted polyester heating pad fits over existing mattresses up to 18 inches in depth, weighs just over five pounds, and features a thread count of 140. Dual controllers allow you to choose from 10 different heating levels on either side of the bed. That means you can enjoy extra heat on aching muscles after a grueling workday, while your spouse stays just toasty enough to forgo socks. Of course, you should always turn off the power when you're not using it, but it's nice to know that the heat automatically shuts off after 10 hours.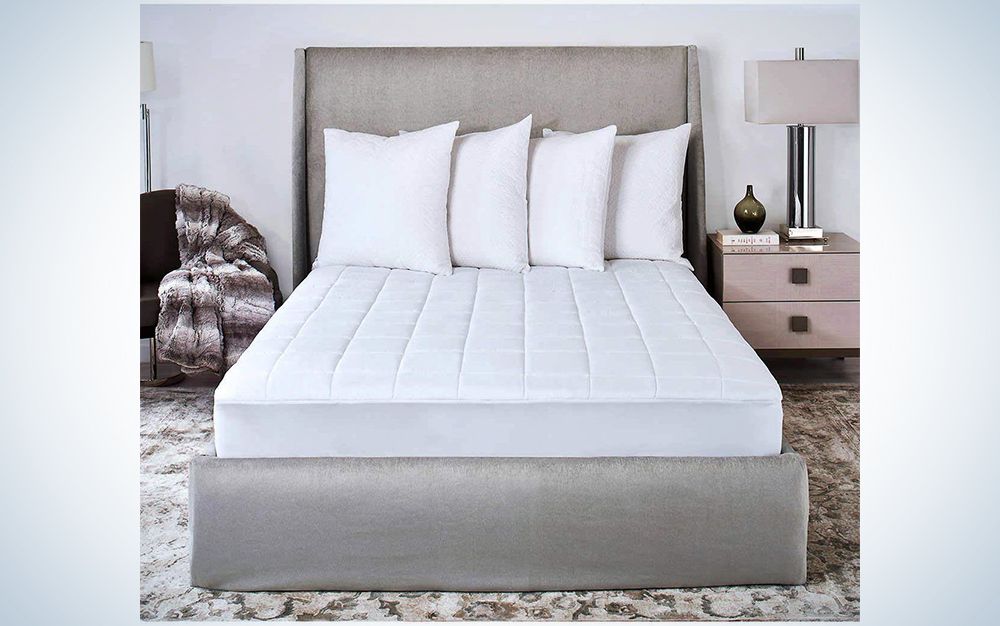 You'll want to add this to your sleep hygiene routine. (Amazon/)
Grab the premium version of the Sunbeam heated mattress pad if you have a mattress between 18 and 21 inches deep, or prefer a 100 percent quilted cotton cover with nearly double the thread count (250 vs. 140). In addition to choosing from 10 different levels of heating for each side of the mattress, the digital controls also allow you to preheat your bed. Just be prepared that your pet may decide to claim your spot while you're still brushing your teeth and putting on your PJs. Both Sunbeam heated mattress pad models are machine washable, and even go in the dryer.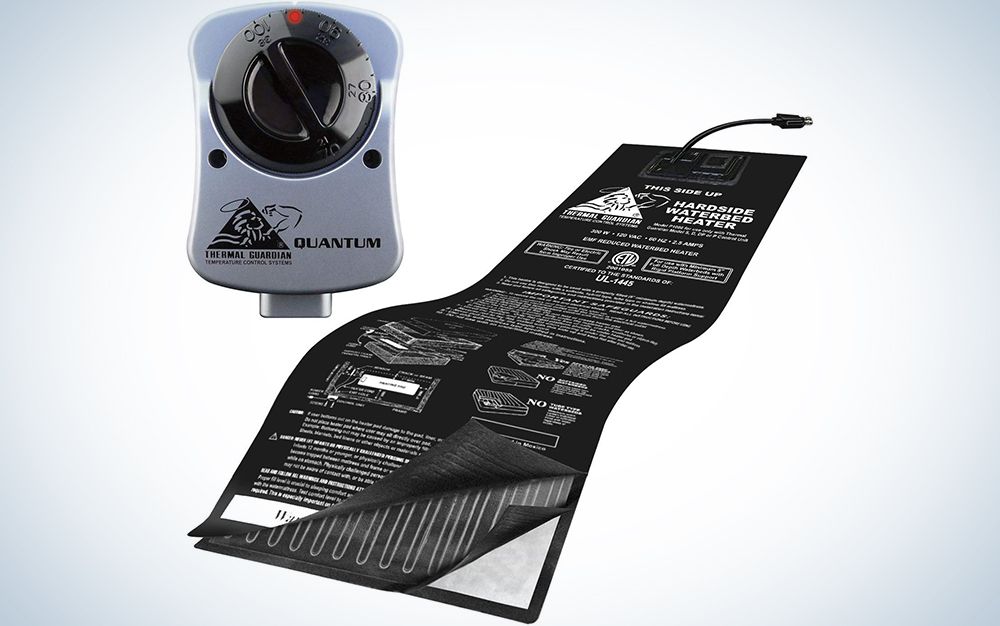 Say no to sleeping on an ice floe. (Amazon /)
Even if you love sleeping on a waterbed, you probably don't love the idea of floating dreamily atop ice-cold water in the winter. This UL-listed waterproof heating pad made with heavy-duty vinyl keeps your waterbed within ⅛ of a degree of your chosen temperature setting, and monitors the temperature with a computer chip for consistency. Set your temperature preference with a dial from 70 to 100 degrees Fahrenheit, and dream of snug mermaids in parkas flitting about a pleasant seascape.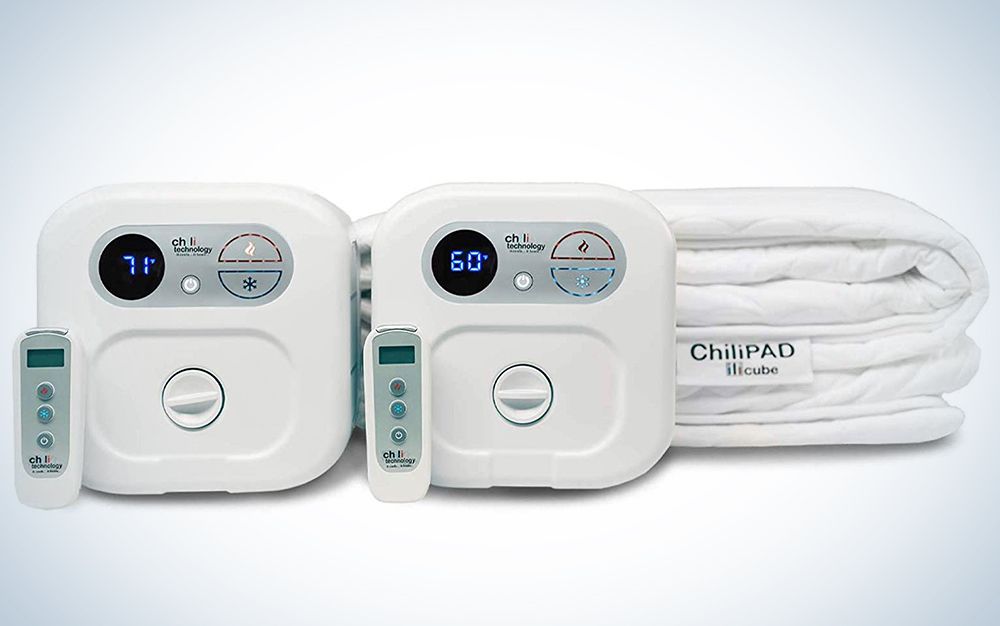 For seriously dedicated snoozers. (Amazon/)
If you toss and turn night after night because your mattress is either too hot or too cold, investing in this innovative water-based system will give you control of temperatures on both ends of the spectrum. The washable polyester pad fits over your mattress, and is held tight by straps that go underneath—so you can even use it on adjustable beds. Water circulates through tiny silicon tubes in the pad at a temperature range from 55-115 degrees Fahrenheit to keep you at your ideal comfort level. The system comes with two energy-efficient 80-watt cubes, one for each side of the bed, which you fill with water and set to your preference. It can't prevent couples from going to bed mad, but it can probably prevent an argument over the covers.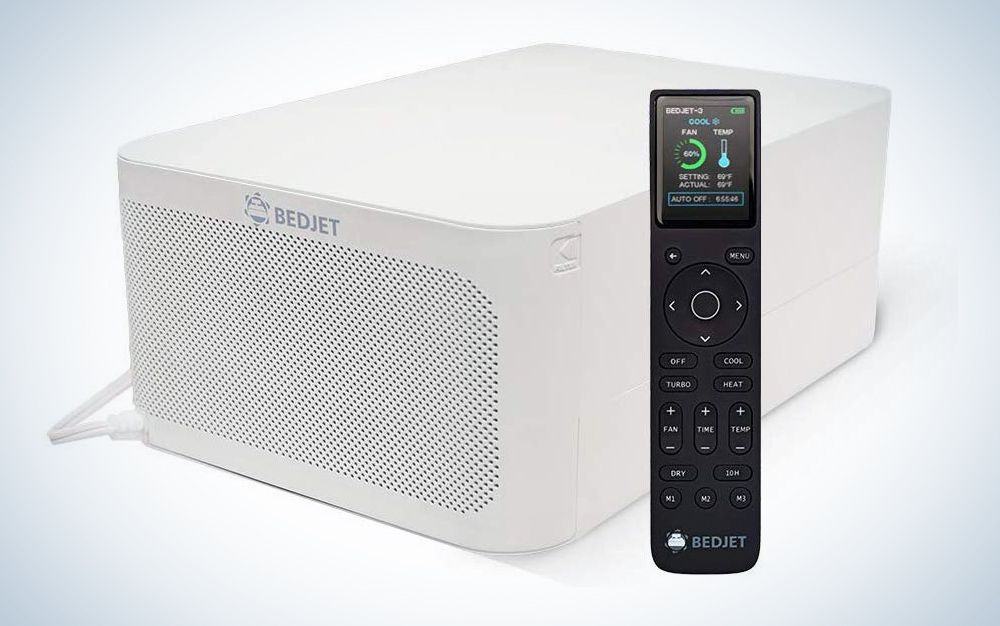 Breezy zzzzzs. (Amazon/)
If you've ever been tempted to hold up your sheet and train a fan on your sweaty limbs in the heat of summer, you'll like the practical design of the BedJet: it blows hot or cool air under the covers at the foot of your bed using a hose. Wick sweat or warm up chilly limbs without wires, and use the remote—or Bluetooth with its mobile app—to adjust settings to your liking. You can even program the BedJet to change temperatures throughout the night, if you tend to sleep hot and then wake up cold, or toss covers off wildly at 3 in the morning.