Nostalgia can make people more optimistic and inspired about the future. That's not the exact tagline for the revamped Tommy Armour 845 Forged irons. However, it's a reasonable summary of the motivation behind the re-launch of one of the most iconic iron models in recent golf history.
It seems nearly every golfer has a story involving the original Tommy Armour Silver Scot 845s. But that's to be expected when you sell 660,000 sets over a seven-year period. From throwback jerseys to classic golf saddle shoes and a stick shift, the days of yesteryear often seem better. At least the pieces of it we choose to remember.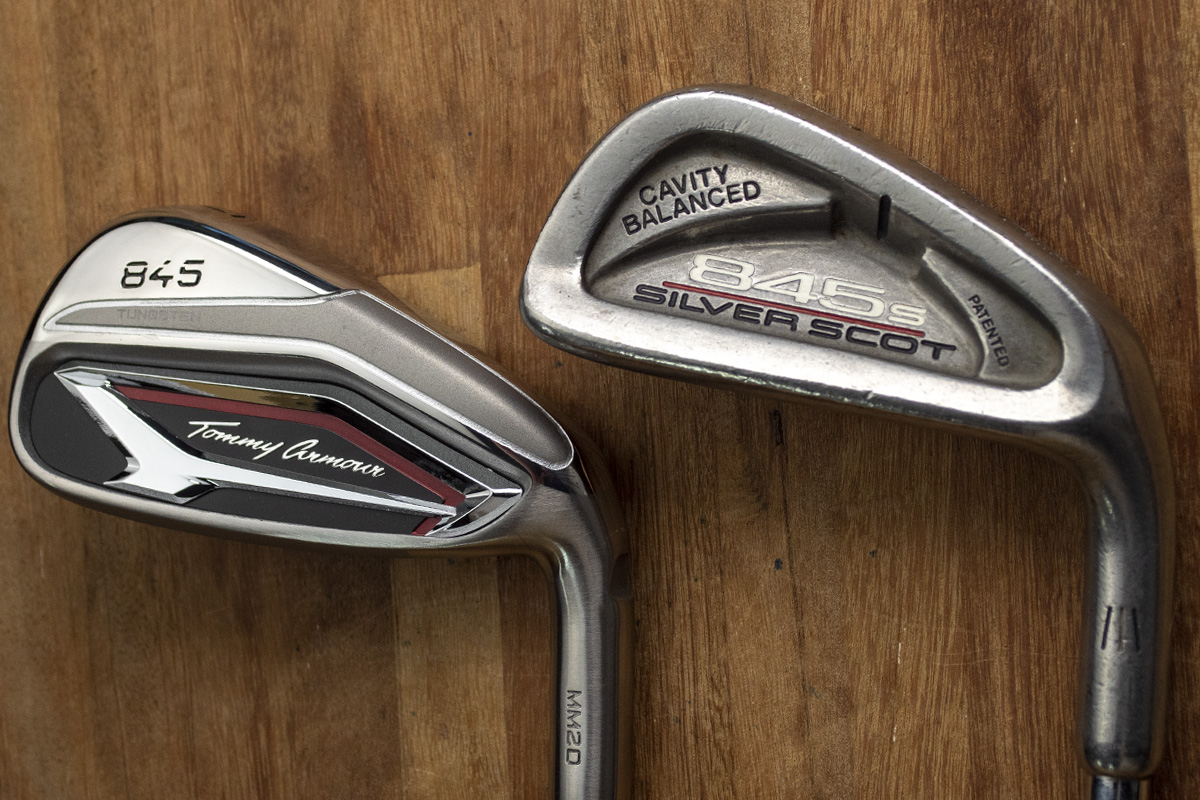 Melding a classic design with modern technology sounds like a great idea. On paper, it makes a lot of sense. There's an easy marketing story to tell and because everyone has personal experience and history, the company can tell a single story that applies to each consumer a little differently.
That said, there's a reason movie sequels rarely live up to the standard set by the original. Those who endured all 138 painful minutes of Caddyshack 2 need no reminder.
Keeping with the Tinseltown theme, Tommy Armour believes the 2020 version of the 845 iron lineup is poised to be more "The Godfather: Part 2" and less "Dumb and Dumberer."
Let's see.
Tommy Armour 845 Forged
The Tommy Armour 845 line for 2020 features a driver, fairway, and hybrid alongside three sets of irons and a series of milled putters. We'll get to everything else but because of what the first 845 irons meant to golf's equipment landscape, it's fair to give them a more focused spotlight.
The 845 Forged ($999 for a set of eight) sits squarely in the Players' Distance iron category. This is a sensible choice, given it stays true to the DNA of the original 845s. Also, as timing would have it, it's arguably the hottest iron category in the market. Tommy Armour could have gone with a more traditional single-piece forged CB/MB but the 845 Forged is already a niche release and DICK's didn't want to further limit the target market.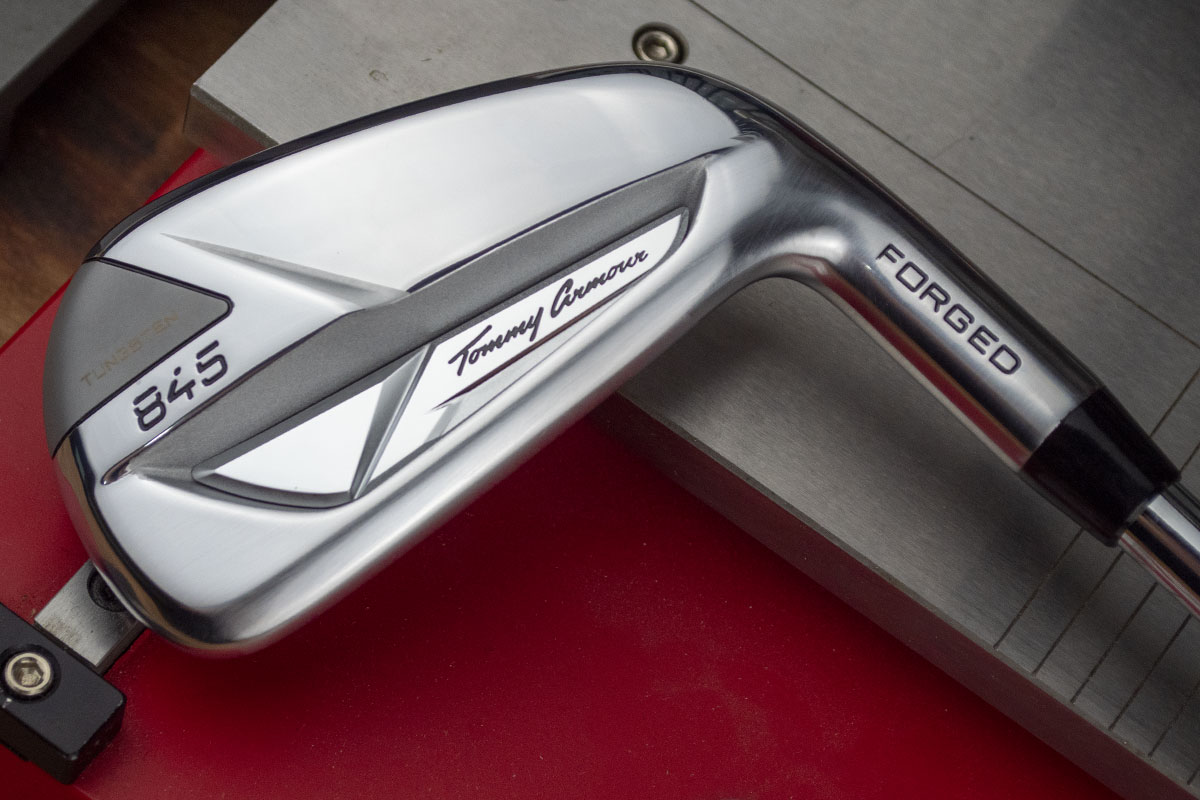 845 Forged construction
In the vein of other Players' Distance irons, the Tommy Armour 845 Forged irons feature a multi-material construction. The body is forged from 1025 soft carbon steel which is attached to a high-strength HT1770 steel L-Cup face.
If the HT1770 material name rings a bell, it's the same specialized steel PXG uses in its 0211 irons as well as in several of the 0311 models. Additionally, XXIO selected it as the face material in its current "X" series irons.
Achieving the distance part of a Players' Distance iron formulation almost invariably involves a thin, high-strength face material. The only real downside to low-weight materials with high ductility is the cost.
The concept of a Cup Face isn't unique. Essentially, with multi-material irons, there are two options for face construction. The first is a face insert that sits inside the perimeter of the face and is welded (or in some cases brazed) to the body. The second is some iteration of a cup face. A cup face by any description has a lip that extends beyond the blunt part of the face and conjoins the crown or the sole. The benefit of an L-Cup is that the architecture allows the face to act a bit like a hinge, retaining more speed (and higher launch) on thin shots.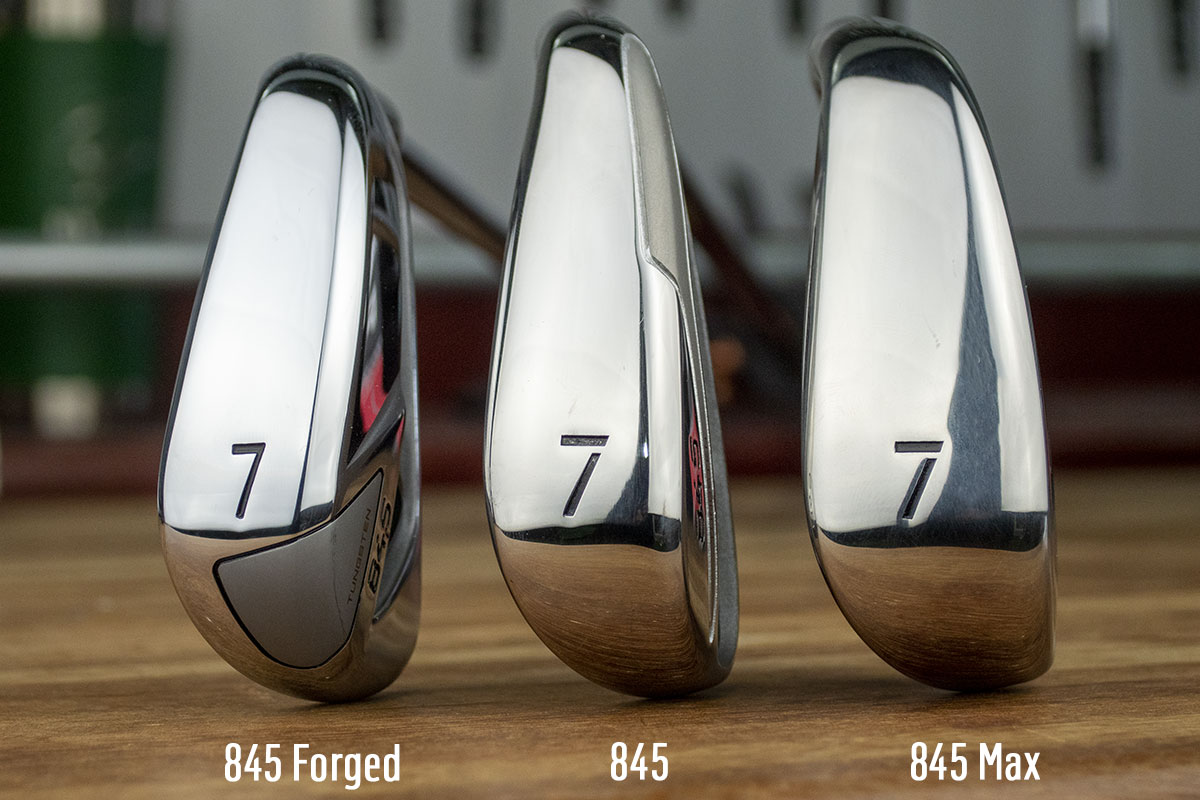 Stripping away names and logos, equipment design boils down to materials and construction. The same ingredients don't necessarily guarantee the same cake. That said, one way to establish brand credibility is by temporarily removing external packaging to focus on the characteristics that directly impact performance.
If you're trying to pull the, "I can get a hell of a good look at a T-bone steak…" line from Tommy Boy, it's roughly the same concept.
In this case, all roads lead to Performax. It's the product design and manufacturing facility that works with a number of popular (and higher-priced) JDM brands: Ryoma, PRGR, OnOff, and Yamaha among others. It's also the partner of choice for Tour Edge and Tommy Armour.
The people and companies responsible for actually designing and producing the equipment are vital information for consumers.
The problem is that unless it's well known or can bolster the story for an OEM, there's little incentive to disclose it.
Geometry and specifications
A thin topline, minimal offset and overall compact geometry give the 845 Forged the requisite looks of a players' distance iron. As for the forged part? Well, that's an interesting one.
Most consumers hear forged and likely assume it's referring to the part of the club making contact with the ball. That's true with single-piece forged irons like traditional muscle-backs. However, when dealing with multiple pieces, sometimes the face is forged (Mizuno HMB) and other times it's the body (Tommy Armour 845, Callaway Apex Forged).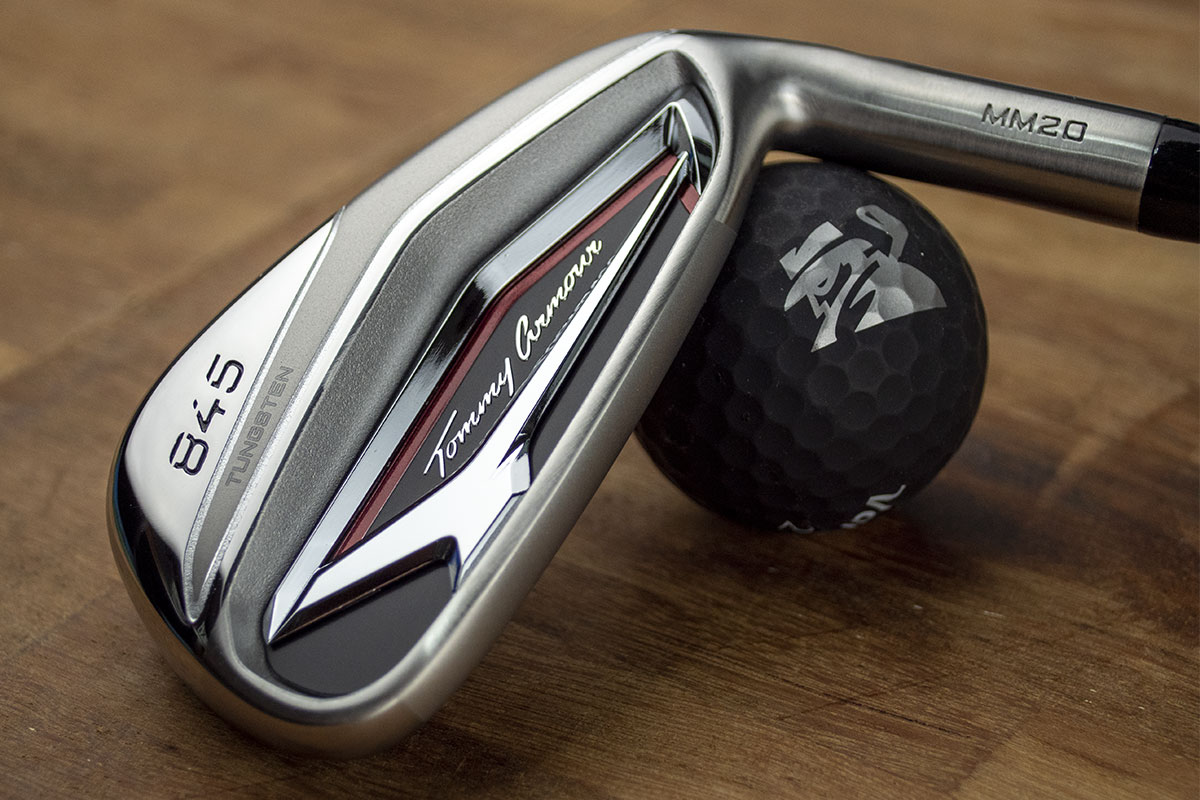 Because sound (which determines feel) is a function of materials, design, geometry and the various other components of the club (shafts, internal gooey elastomers, urethane microspheres and such), OEMs employ a variety of methods to achieve similar goals.
A small bucket of swings indoors in the middle of winter is a limited sample size, no doubt. However, the 845 Forged seemed to punch a bit above its weight though, as always, Most Wanted testing will have the final say.
Some of you will note the strong loft (43°) of the pitching wedge. My initial response is, "Yeah, so what? Get over it." Which I get, is entirely unhelpful.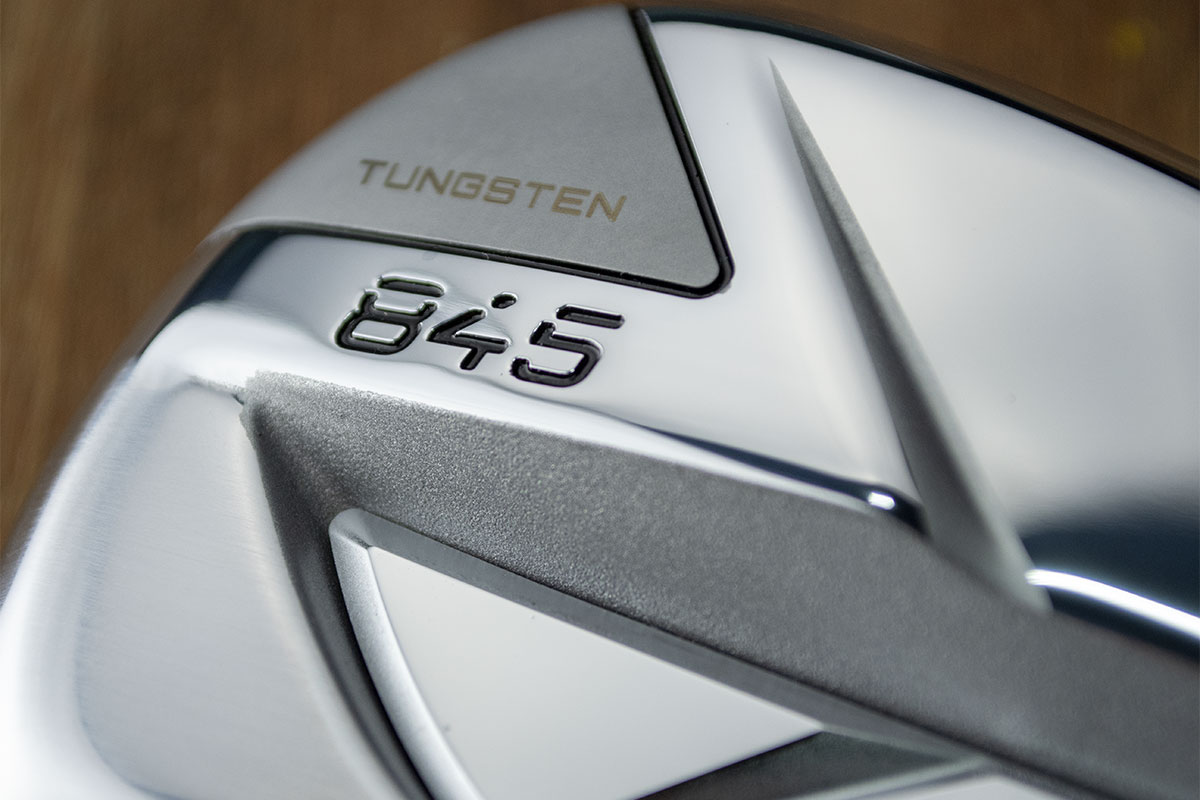 The more calculated reply is that static loft doesn't matter nearly as much as dynamic loft (the amount of loft presented to the ball at impact). Most amateurs add loft at impact and require the assistance of low CG designs to promote higher initial launch. Lower lofts are necessary to combat these two realities.
If that explanation isn't satisfactory, consider that golfers can carry a maximum of 14 clubs. Other than the driver, each should reasonably travel within 12 to 15 yards of the next club. Therefore, of what consequence is it whether a 43° pitching wedge is your 125-yard club or a 42° nine-iron? I understand OEMs are keen to play to the ego but that aside, it's a futile conversation.
Tommy Armour 845 and 845 Max
DICK's understands the challenge ahead and whatever inroads it can make in the opportunity gap of 2020 will be on the heels of the more moderately priced Tommy Armour 845 (no suffix) and 845 Max irons. At $499 (set of seven clubs), the target golfer is the mid- to high-handicap player who places value ahead of major-label brand names.
As such, the tech story is simple and straightforward.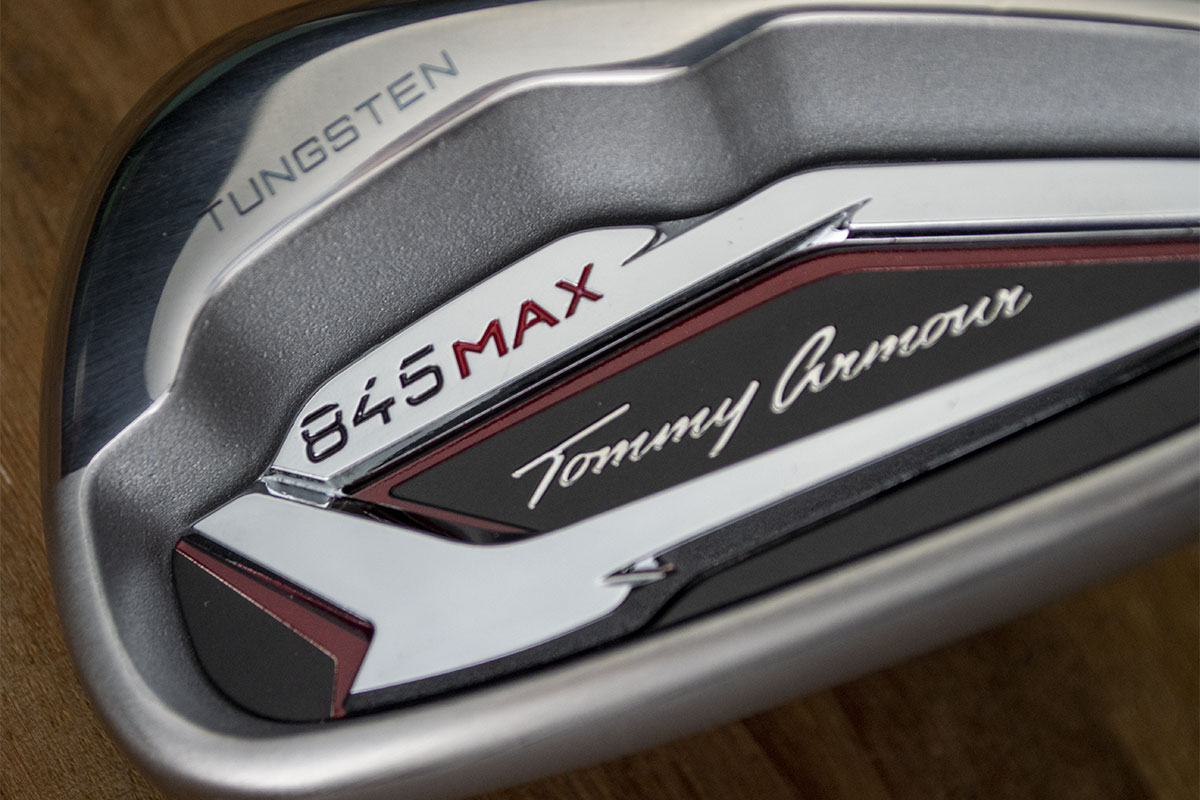 The standard Tommy Armour 845 model is cast from 431 stainless steel. The two-piece design leverages a thin L-Cup face and VFT (variable face thickness) technology alongside a hollow body. Tungsten weighting shoves the CG low/rear to boost MOI (forgiveness) and help increase launch.
The 845 Max is basically the standard 845 with a wider sole, a bit more offset and a marginally larger footprint. Lofts are one degree weaker across the board on the 845 Max. Both are pretty much what you would expect from budget-friendly, game-improvement offerings.
Though all three models bear the Tommy Armour 845 designation, each is meant to serve a different golfer.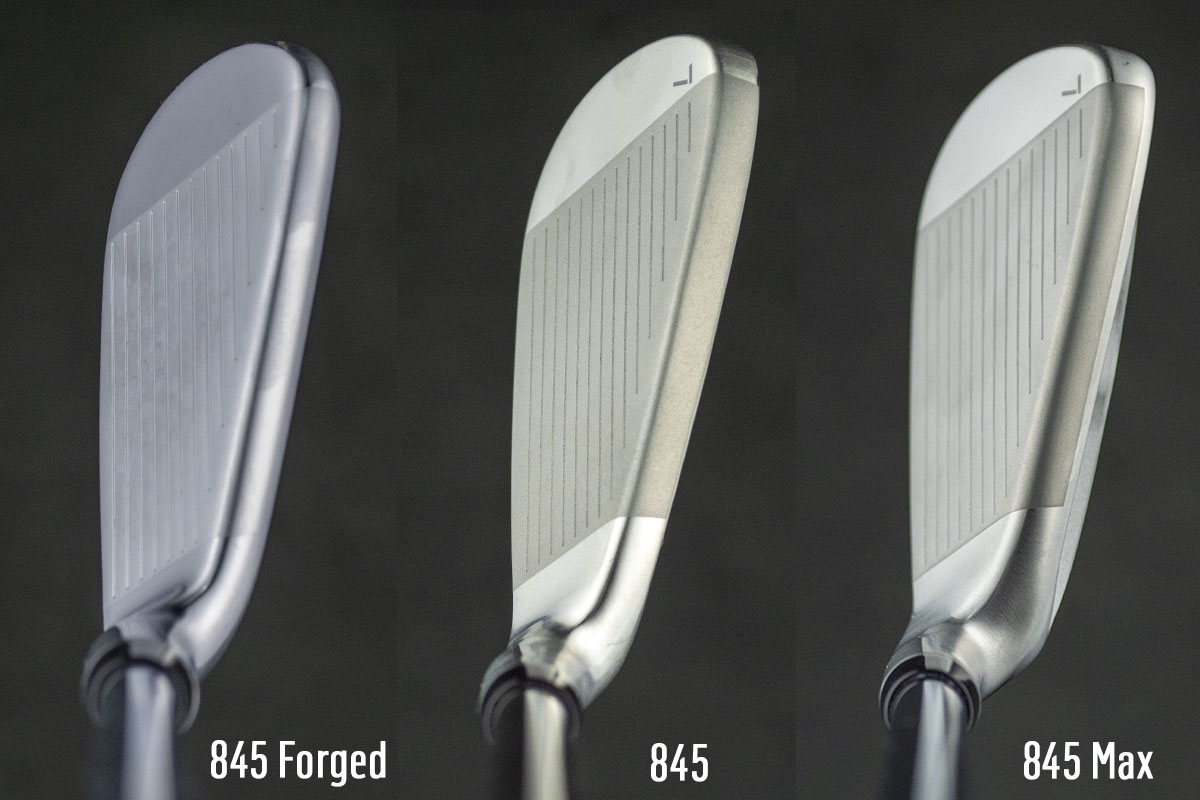 Who exactly is the Tommy Armour 845 customer?
That's an important question for the Tommy Armour brand. For some, the last connection with the brand is the aforementioned SilverScot 845s. For others, it might be as the house brand of DICK's Sporting Goods which to date likely conjures up images of discount-priced boxed sets.
While not entirely inaccurate, neither picture is what DICK's has planned for the Tommy Armour brand moving forward. You don't have to connect too many dots to see how DICK's is hoping to navigate a pathway towards establishing Tommy Armour as a value-based option which most directly competes with similarly low-priced equipment manufacturers such as Tour Edge, Sub 70 and Inesis.
Certainly, there will be a variety of challenges. DICK's understands the sometimes uncomfortable reality of trying to sell its own products on the same exact floorspace it uses to display gear from the big OEMs. Sales volumes for Callaway, TaylorMade and Titleist are significantly higher than for Tommy Armour. That is to say, Tommy Armour, even if given some measure of preferential treatment, isn't likely going to be stealing enough sales from the major OEMs to cause any real consternation.
The more onerous task might be establishing (or re-establishing) brand perception with consumers. Rome wasn't built in a day and you've seen car brands try something similar where an unsuspecting group of consumers is asked to guess the brand of a car based on the looks, accouterments, technologies, and curb appeal.
The typical responses range from BMW to Audi and Mercedes before the facilitator reveals, "Nope, it's actually the all-new 2020 Chevy Such and Such." The point is, successful brands have well-established personas which typically prevent seismic shifts in perception even in the face of objective information.
That isn't to say Tommy Armour can't earn its place at a table with larger brands but the growth process will assuredly be incremental.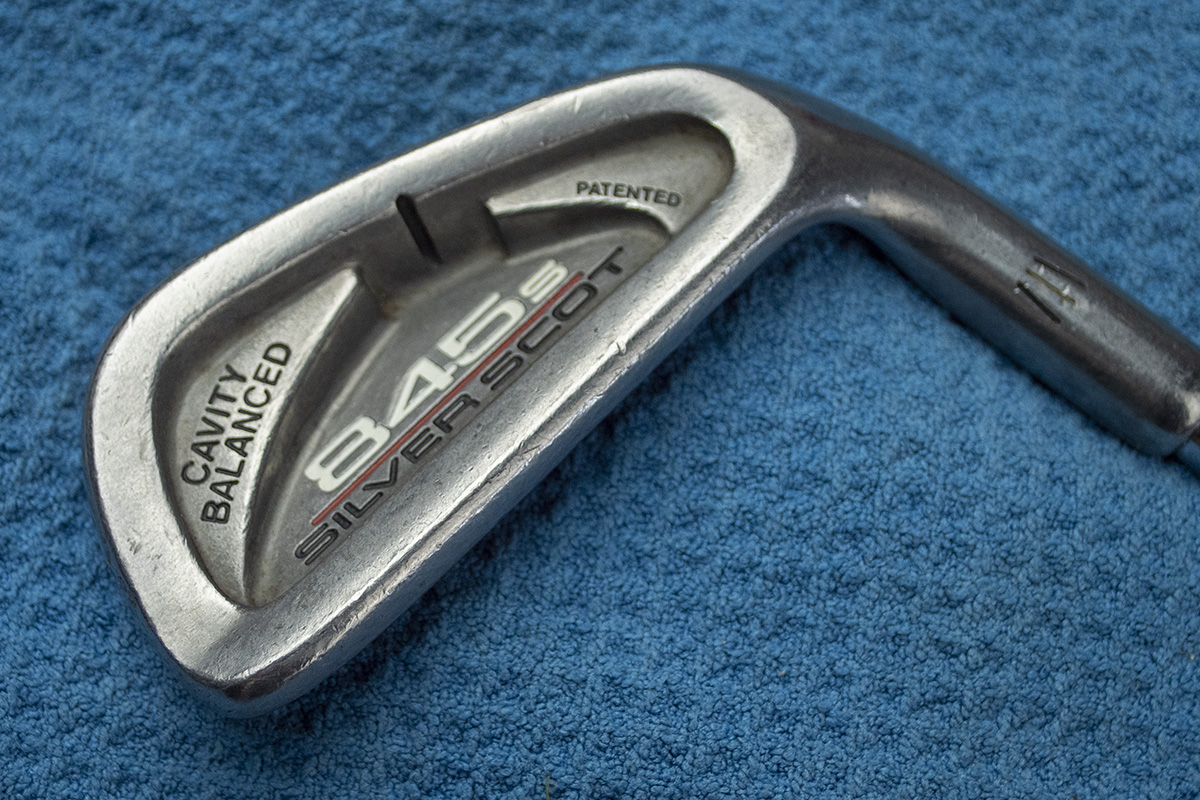 Tommy Armour 845 Stories
In 1927, Tommy Armour won his first major at Oakmont Country Club. The winner's check was $500. To honor this achievement, the first run of Tommy Armour 845 Forged irons will be limited to 500 sets, each numbered individually.
Here's where you come in. If there's a universal truth in golf, it's that golfers love sharing stories. Cruise over to our Instagram and tell us your best Tommy Armour 845 story.
The best story will receive the #1/500 set of Tommy Armour 845 Forged irons. That's kind of a big deal.
The 845 Forged irons are priced at $999 (set of eight). Stock/no-upcharge shafts include True Temper Elevate 95, Dynamic Gold 105 and Project X LZ.
Both the standard 845 and 845 Max are priced at $499 (steel) and $599 (graphite) for a set of seven clubs. The stock steel shaft is the True Temper XP 85 and the stock graphite shaft is the UST Recoil ESX.
The entire Tommy Armour 845 line is available at retail now.
For more information visit the Golf Galaxy website.
The post Tommy Armour 845 Irons appeared first on MyGolfSpy.