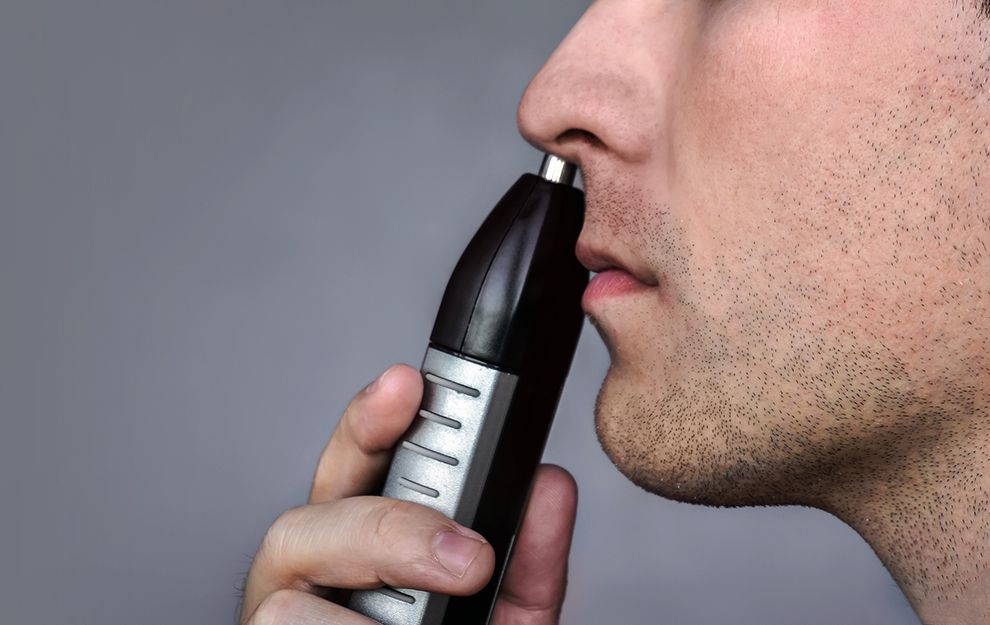 For those that nose what's up. (Depositphotos/)
It's a cold, hard fact of life: There are hairs in your nose. They serve a very specific, very important biological function. They also can grow too long and become unsightly and need to be dealt with. It's not glamorous, but it's necessary. You have to do it, so at least do it well.
Finding the right nose hair trimmer is a lot like finding the right electric razor—there are a lot of factors to consider, but in the end you have to find one that just works for you. Here are some quality offerings from respectable names that will set you on the path towards nasal beauty.
Your all-in-one option. (Amazon/)
Wahl is a big name in the grooming space, for good reason. The Model 5622 Groomsman set pairs a high quality nose hair trimmer with a flexible and dynamic beard trimmer, ensuring that your entire facial hair situation is kept neat and tidy. Powered by a single AA battery, the nose hair trimmer is cordless and efficient, and well balanced for both extensive trimming as well as for tracking down those one or two errant hairs. A solid choice for the bearded man who is all about slick grooming, this set is easy to rinse clean and provides 14 interchangeable beard trimmer lengths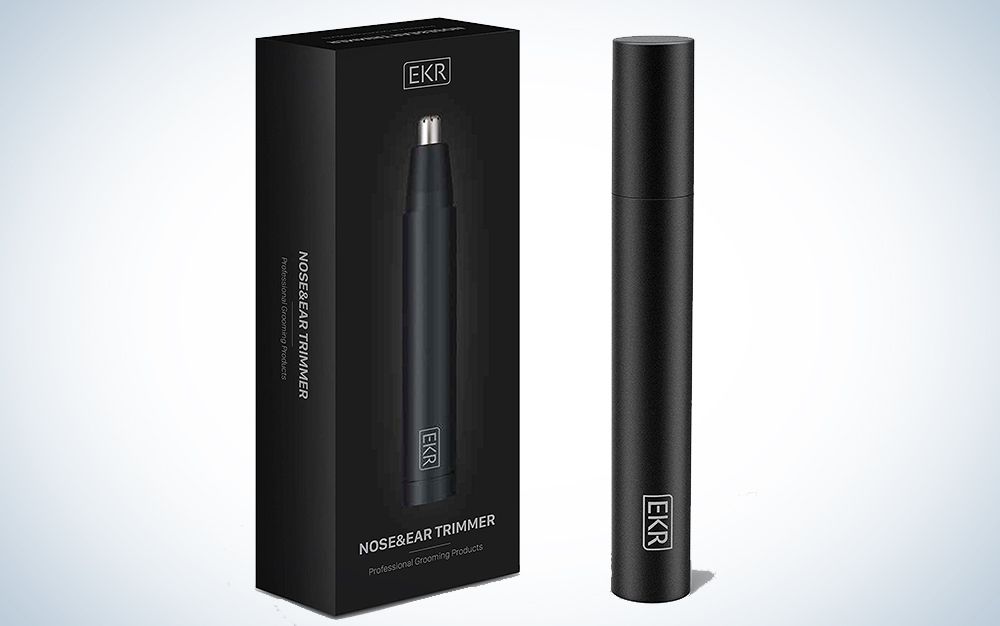 Almost too good looking to be just a nose hair trimmer. (Amazon/)
Yes, ladies have to tackle nose hair issues, too. Instead of denying it, embrace it with the EKR. Designed to be slick and surprisingly cool looking despite its intended function, the EKR is a unisex wet/dry trimmer that is waterproof, features a quiet motor, and comes with durable, stainless steel blades. It's also energy efficient—it can function for around 12 months (at an average of five minute usage time) on a single AA battery. The dual-edge spinning blades ensure complete coverage and optimal safety.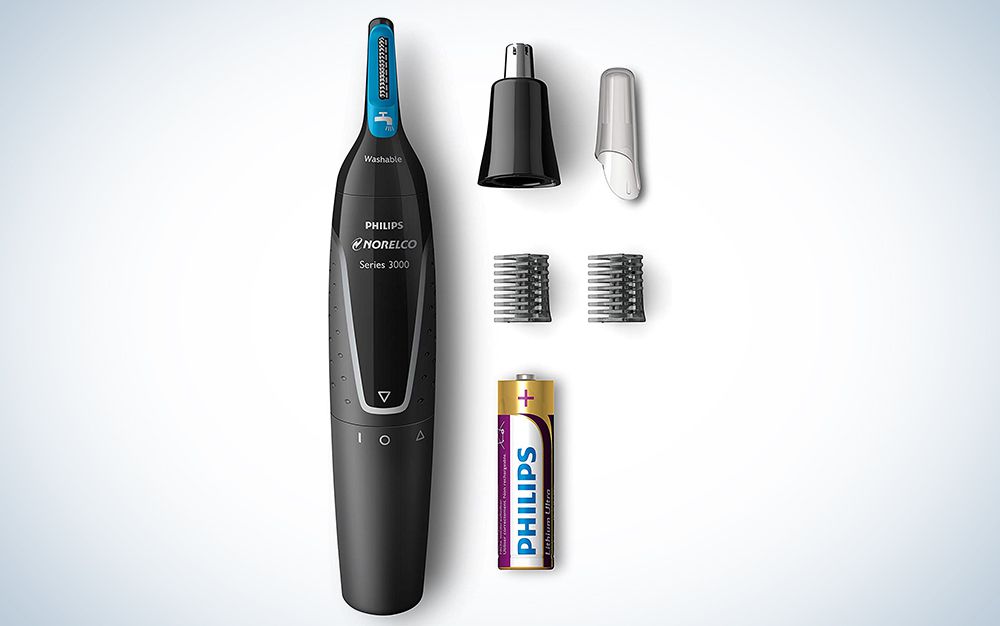 It will treat you right. (Amazon/)
Trimming nose hairs is delicate, personal business, and the Norelco has that firmly in mind. Designed for use on nose hairs but also eyebrows and ear hair, the 3000′s blades are meant for sensitive skin, and trim precisely without pulling or yanking (which is a godsend for anyone who has had to resort to tweezer plucking—consider this the "no tears" option). Fully washable and equipped with removable trimming heads for all of its different jobs, it's recommended for those who struggle with balancing consistent grooming with occasional irritated skin.