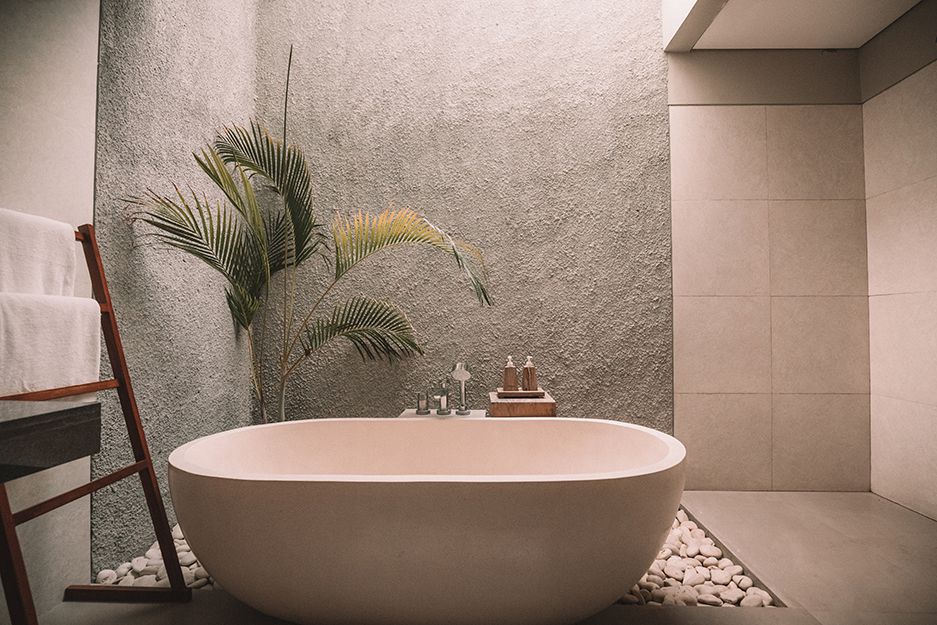 Take a moment for yourself. (Jared Rice via Unsplash/)
Articles promoting self-care often feature models in pristine porcelain tubs, smiling amongst rose petals and candles. That's not the reality for most of us, but a few tweaks to your routine can get you that much closer to your ideal. These accessories won't magically turn your fiberglass tub into a spa, but they will make bath time more relaxing for you and your family.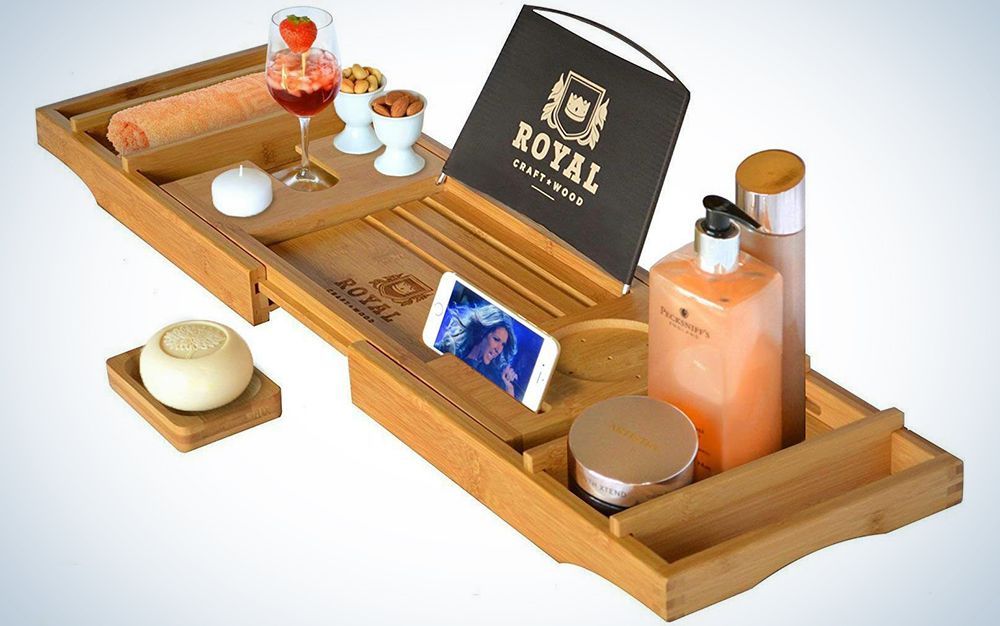 Write your memoir while you're soaking. (Amazon/)
Reading or writing in the bath doesn't have to mean awkwardly holding up your materials and hoping for the best. Instead, use the extendable handles of this bamboo tray to outfit your tub with a hands-free solution. A rust-resistant metal rack holds books and tablets at an angle suitable for reading, and two removable trays give you extra room for fancy soaps or snacks. You can even slip a glass of wine and your cell phone into dedicated slots to unwind with a movie. Important note: do not ever use electronic devices connected to wall outlets while in water, and follow all manufacturer's guidelines to prevent electric shock.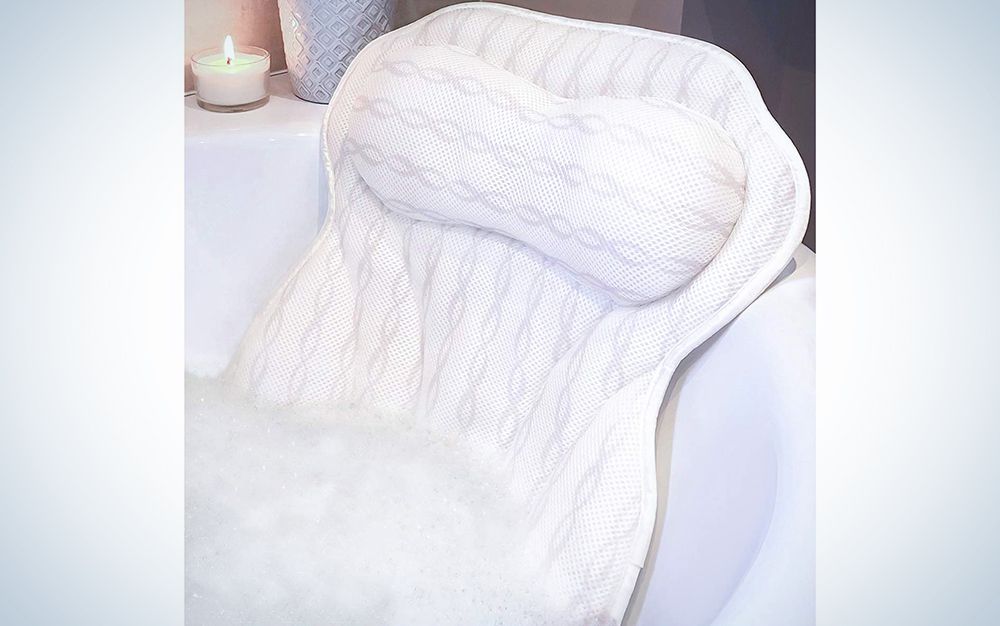 Relax sore muscles without creating new ones. (Amazon/)
Stop propping your head up with a rolled towel and struggling to rest comfortably. This pillow cradles your neck from the sides and gives your shoulders and upper back a softer surface to rest on. Attach it with suction cups to your tub's surface and hang it up to air out after your soak—it's made of washable materials and breathable mesh to facilitate drying.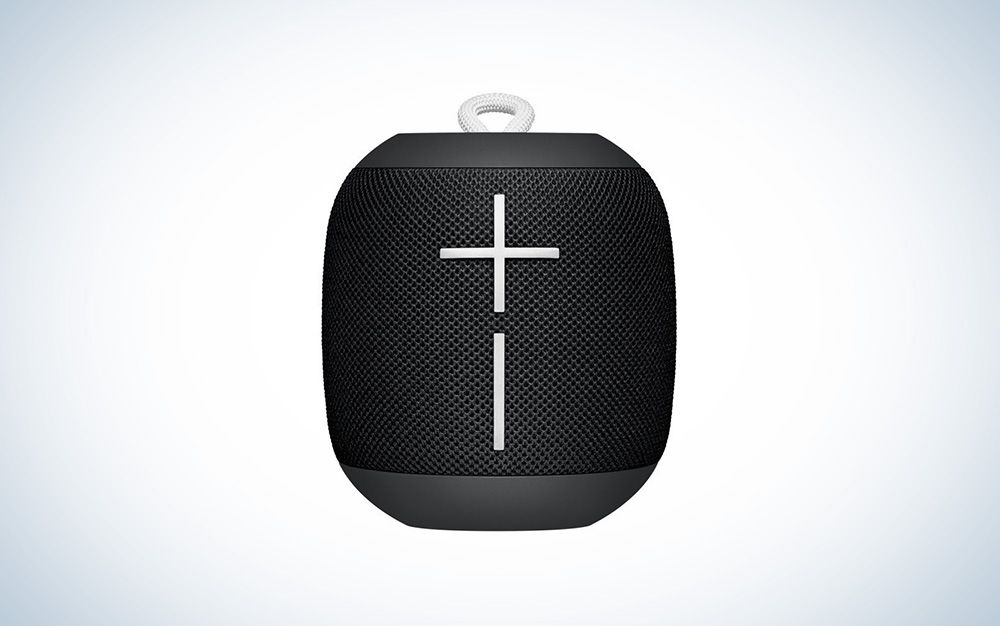 Relax with some tunes. (Amazon/)
Put on some soothing music while you soak. You might not know it from the fabric exterior of the Ultimate Ears Wonderboom, but a watertight chamber underneath this Bluetooth speaker's skin lets it survive under 3.3 feet of water for up to 30 minutes. Inside, a pair of 40-millimeter drivers sends crisp, bassy sound to every corner of your personal pool party. Its onboard battery has enough juice for up to 10 hours of singalongs.