PING's Blueprint iron, beginning with the name, was always destined to be something of a departure from convention. "[It's] a bit of an extended R&D experiment," says Paul Wood, VP of Engineering at PING. Historically, G-series irons assumed the role of game-enjoyment clubs with the I-series satisfying the needs of better players looking for more workability at the expense of some forgiveness.
Blueprint, which sounds like an internal code name, is in some ways entirely different, yet still, everything we've come to expect from a PING iron.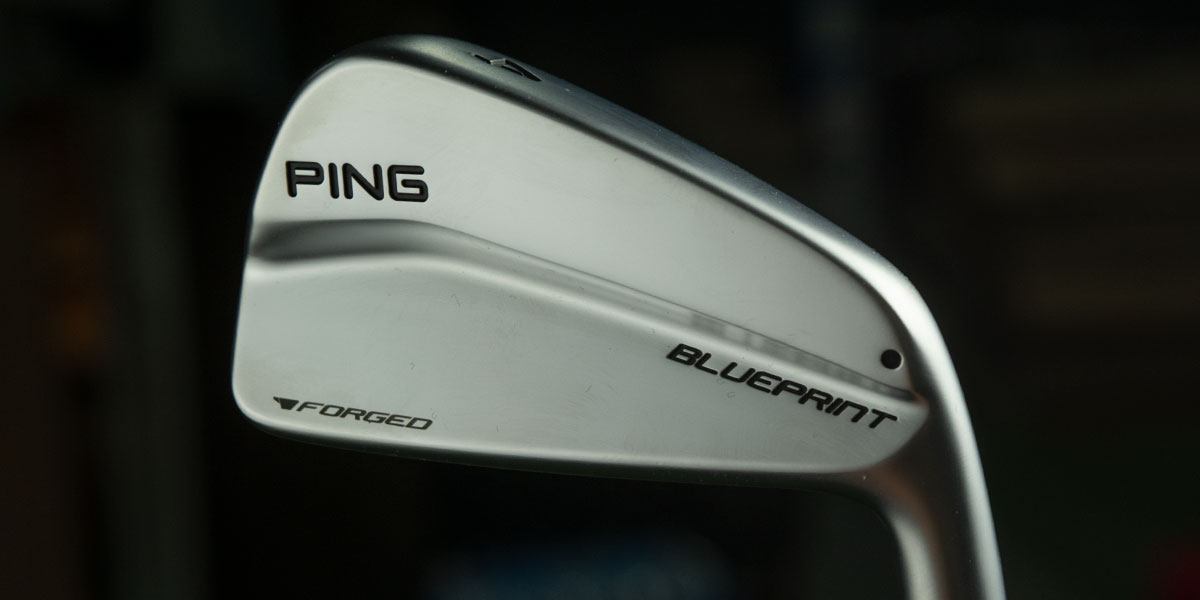 BEGINNING
The genesis of Blueprint isn't unusual. Major OEMs routinely engage with tour staff to gain feedback and meaningful insights. Those bits of information become the foundation for new product ideas – some of which eventually make it to retail.
What PING staffers articulated was a desire for something more workable than the iBlade. They didn't come right out and say that explicitly, it was more along the lines of "Hey, I don't know exactly what I want the club to be, but here's what I want it to be able to do."
For PING the answer (or should I say anser?) was clear. To hit the types of shots players like Bubba Watson and Louis Oosthuizen sought, the clubhead had to be smaller and more workable.
With that, PING designed its first 100% forged muscle-back iron. PING fans will note both Anser iron models (2010 and 2012) were also forged but carried geometry and footprint more similar to the i15 cavity-back.
IT IS
Blueprint is a niche product, best suited to accomplished ball-strikers. Its ideal place is in the bag of a serious golfer who is willing to invest a decent amount of time in figuring out if Blueprint offers performance benefits over the slightly more forgiving iBlade.
For some players, it will. In testing, PING found that better players (if you've won your state am, qualified for multiple majors, or a company pays you to have your name on its bag, you suffice) produced more consistent results (smaller misses) when asked to hit a variety of shots on command. Interestingly, PING started with three blade lengths, the shortest of which resulted in the best performance for the target player.
Just so we're clear, this isn't an invitation to the "I'll become a better ball striker if I play a less forgiving club" crowd, though some vanity purchases are to be expected.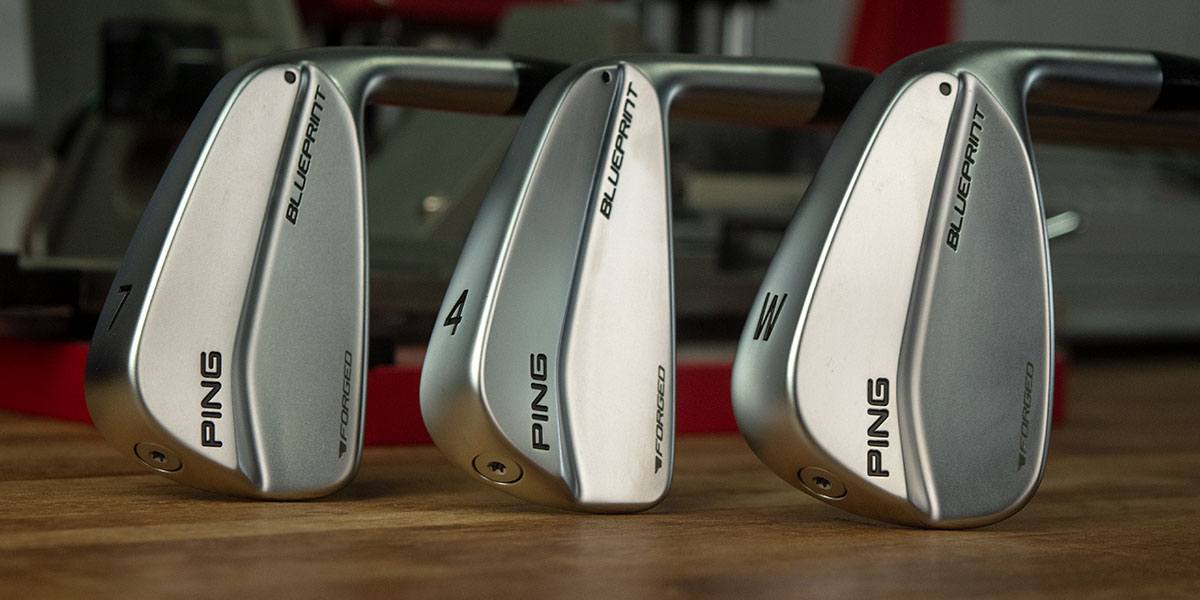 In the fall of 2018, there were only a handful of sets available to touring professionals. With a full retail release, it's anyone's best guess as to how the masses will receive Blueprint. PING expects the full range of results with some players committing to a complete set, while others will find Blueprint to be too demanding and return to something a bit more comfortable.
There's also the option, which PING has already seen take hold on tour, of a combo set with Blueprint in the scoring irons and a constellation of iBlade, i210, and i500 in the rest of the set. That said, PING believes the only way to gather enough evidence to evaluate the Blueprint is to let the best players in world test it under the toughest conditions over the course of a competitive season and see where the cards fall. As such, PING will likely wait until later in 2019 to further assess next steps for Blueprint.
DETAILS
Blueprint is forged from a single piece of 8620 carbon steel. It's not the soft 1025 or 1020 carbon steel you might be accustomed to hearing about, but PING has decades of experience casting clubs using 8620 and feels it provides the ideal blend of performance and feel. Harder metal tends to be more durable, which means the grooves last longer, and while the inherent metallurgical characteristics define the alloy as harder or softer, it's the geometry of the design which is as, if not more, important in determining how soft a club feels.
To maintain precise weighting, without altering the CG location, PING utilizes both tip and toe weights to reach desired specifications. Initially, the machined tungsten toe weight led some to believe the body might be hollow, but its sole purpose is to provide a companion position to the tip where mass can be added for swing weighting purposes, without pulling the center of gravity closer to the heel.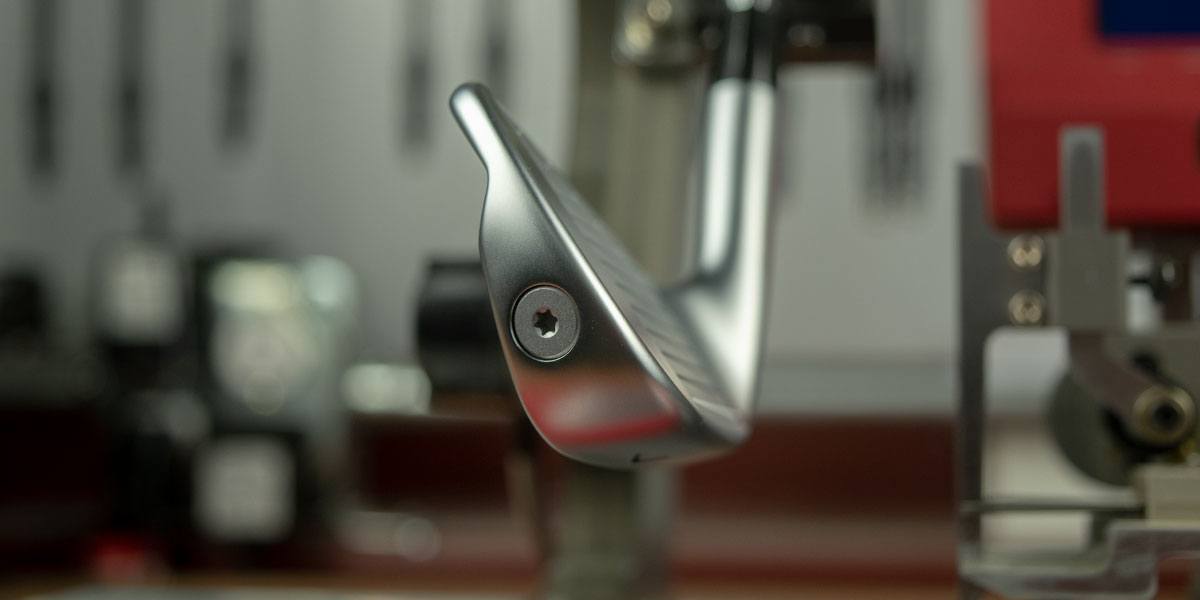 As stated previously, Blueprint is more workable and less forgiving than iBlade. Perhaps it bears repeating, but workability is a function of the force required to manipulate the face of the club. – or as our editor Tony Covey describes it, "it's the difference between manipulating the clubface and manipulating it on purpose."
Comparatively, Blueprint has less offset, a narrower sole, and shorter heel-toe length, though if scaled to size, Blueprint's MOI would be similar to that of the iBlade.
Amateurs are often too enamored with distance, whereas serious players demand precision first in a set of irons. Blueprint is PING's working answer to this dichotomy, and in general, PING isn't an OEM which churns out release after release without being able to speak to quantifiable performance benefits. It's fair to say PING shades toward giving golfers more of what they need (higher MOI drivers) as opposed to what consumers believe they might want (sexy looking limited-edition muscle backs).
That said, Blueprint isn't an iron which is better for every player, but there's enough evidence that it will, in some fashion, be better for a certain – and likely small – segment of golfers with a particular set of criteria.
Regardless of sales figures, Blueprint is likely to make some noise because it's a noteworthy first for PING, and for a brand which tends to be more conservative with its releases, it's the type of product which might signal that PING is willing to let its hair down a bit and be a little more aggressive.
So, is it a step in the right direction?
PRICING, SPECS, & AVAILABILITY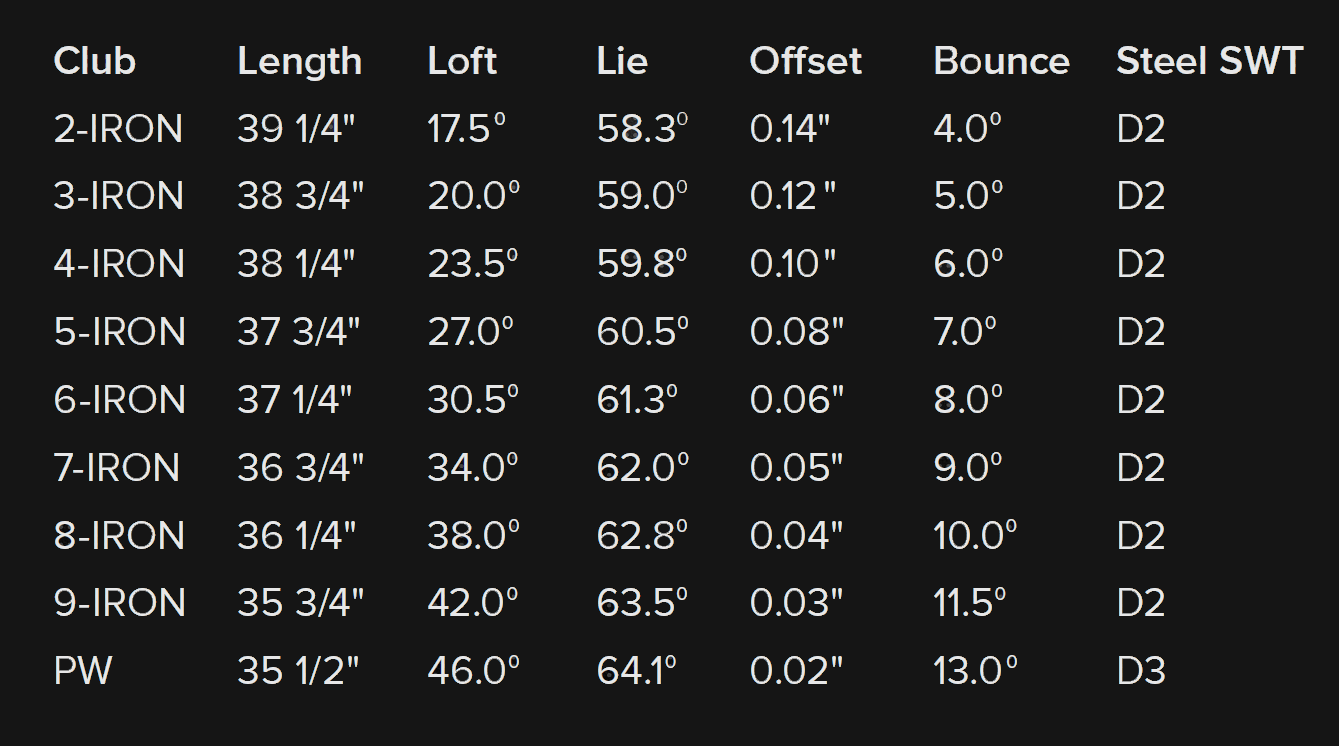 Blueprint is currently available at an MSRP of $230/club. The stock shaft is Dynamic Gold DG120 S300 with Golf Pride MCC Align grips.
The Arccos stat tracking and game management sensors are available ($10.50 upcharge) as well.